The CE Pro All-Star Band is reuniting for a concert event on the exhibit floor at CEDIA Expo 2019.
This long-awaited "reunion tour" has been over a decade in the making! (It's actually a one-night stand not a tour if you want to be picky.) Those of you in the industry for a while will recall that the CE Pro All-Star Band played for many years at the now-defunct Electronic House Expos (EHX).
The CE Pro All-Star Band is unique because it is made up of talented musicians from the custom electronics industry. The members of the band include: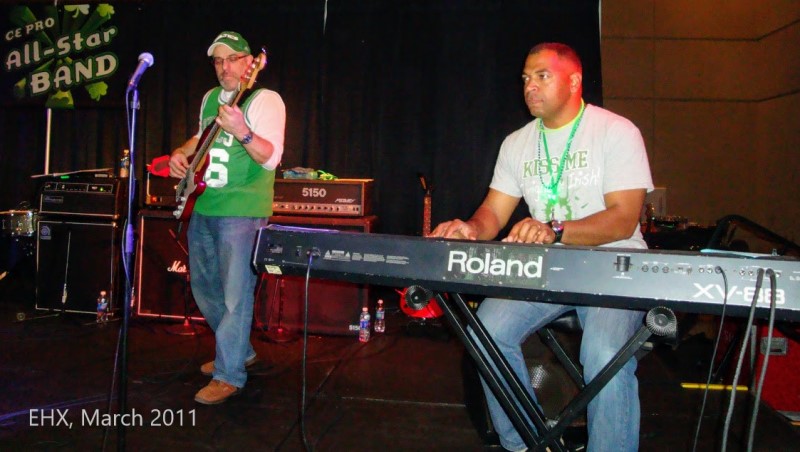 As in past years, the concert is interactive. Attendees will be invited to sing along, dance and even join the band on stage to jam. The band's set list will be revealed in the coming weeks for other industry musicians to peruse (and practice).
The group is planning a broad slate of tunes from the Beatles, Tom Petty, Fleetwood Mac and Lady Gaga.
Stay tuned for individual profiles of each member of the band.
As noted, the CE Pro All-Star Band's long-awaited reunion gig will take place on Thursday, September 12 on the Smart Stage right on the CEDIA Expo 2019 exhibit floor right after the conclusion of the CE Pro BEST Project Awards gala that starts at 4 p.m.
CEDIA Expo 2019 takes place September 10-14 at the Colorado Convention Center in Denver.
Forget about The Who reunion tour… come one, come all for some food, drinks, music and friends to see the CE Pro All-Star Band.
If you enjoyed this article and want to receive more valuable industry content like this, click here to sign up for our digital newsletters!