Barco (BAR.BR) reported strong fourth quarter sales to end 2019 and full year sales up 6% to €322.3 million ($349 million). The company's growth was fueled by sales across all categories, including entertainment, enterprise and healthcare. The strong sales also drove a solid bottom line, with EBITDA of €153 million, up 22.9%.
Barco's Entertainment sales, which includes the residential market as well as commercial cinema, grew 11.3% mainly driven by EMEA and North America where Barco leveraged its market leadership to capture demand bolstered by the cinema replacement cycle, which began in 2019 as anticipated.
In Enterprise, the company's meeting room collaboration systems ClickShare continued double-digit growth while its Control Rooms segment achieved low single-digit growth of 6.8%. Healthcare posted strong sales growth of 9.7% as a result of solid performances in both the diagnostic and the surgical segments.
The higher bottom line was driven by its 'fit to lead' program, a capability-building and organization efficiency plan. The company initiated several initiatives, including expanding the channel network, services and partner programs, strengthening its software team and building a company-wide software platform with common components used across divisions.
"In 2019, we delivered on our ambition to resume topline growth with sales increases in all business segments," said Jan De Witte, CEO. "Through our dual focus on growth acceleration and judicious opex spending, we added 2 percentage points to EBITDA margin for the third consecutive year."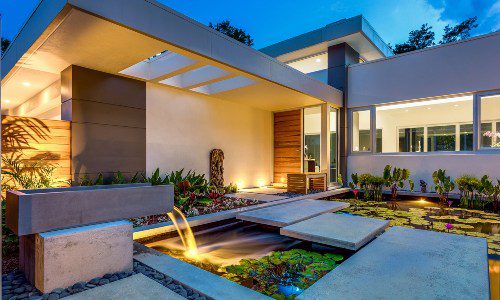 Landscape and architectural lighting create a magical and elegant ambiance for homeowners. The outdoor lighting industry has always been a phenomenal one and continues to grow in popularity. Now is the ideal time to learn more about this rapidly growing and highly profitable industry. Join our panel of esteemed lighting experts that will dive into why it's time for integrators to rethink their role in the outdoor lighting industry.
Register Now! 
"In 2020, we plan to remain focused on capturing the growth opportunities in our markets based on a more competitive Barco, while continuing to invest in capabilities to grow into an outcome-based solutions business that leverages hardware, software and services capabilities. Our performance in 2019 and goals for 2020 keep us on our sustainable profitable growth path."
The strong sales numbers have driven the Board of Directors to propose to its shareholders a stock split in order to enhance accessibility to Barco stock. The Board proposes to split each existing share into 7 new shares, with a target date of June 1, 2020.
If you enjoyed this article and want to receive more valuable industry content like this, click here to sign up for our digital newsletters!