Azione Unlimited Expands Into Canada
Azione Unlimited looks to become the first U.S-based buying group to expand into the Canadian market, citing a desire to connect Canadian and American dealers.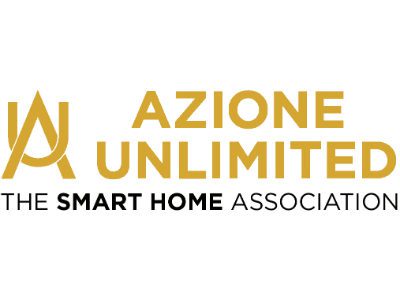 Azione Unlimited has ventured north of the border to Canada, where the group will create Canadian-specific vendor programs while bolstering a broader support network for all members of the group. The concept was encouraged by current American vendor-members who are looking to expand into the new markets.
This will also mark the first time a United States-based buying group will formally approach the Canadian market.
"Azione Unlimited excels at being an association that has mastered the art of idea sharing and the science of strong vendor programs – and we intend to maintain that reputation as approach the Canadian market," says Richard Glikes, President of Azione Unlimited.
"But what I think really makes this a prospering partnership is a mutual benefit from both parties. Canadian dealers will welcome an abundance of business guidance, networking opportunities, and growth potential. Additionally, both our dealer and vendor members can work with a brand new audience of top-tier members to spark new ideas. It's simply a win-win."
Azione Unlimited to Connect Canadian and American Dealers
According to the group, the goal of Azione Unlimited has always been to adopt a captive network of dealers that can take a new market technology and implement it immediately.
In turn, this provides better results for clients looking to stay on the cutting-edge while making the association's members a top-tier choice in their respective market, says Azione Unlimited. Welcoming in a new collection of Canadian dealers further drives home that point by adding an entirely distinct connection of custom integrators, dealers, and retailers to the mix.
"Azione Unlimited has always surrounded itself with smart people, and these Canadian dealers will be no exception," says Glikes.
"Adding a wealth of knowledge from an otherwise untapped knowledge source in Canada gives our group a tremendous advantage."
— Patrick McCarthy, Azione Unlimited
"We are using distinct criteria to identify not only who would be a good fit but will further cover the entire Canadian market. It's not just about adding any dealer; it's about how the group dynamic can continue to prosper by sharing ideas and best business practices."
Built on the concept of being an idea consortium, Azione Unlimited plans to connect Canadian dealers with their American counterparts, tapping into a wealth of fresh ideas and business tactics.
By uniting a substantial portion of the top-tier residential integrators in Canada, the group hopes to immediately bolster its marketing, sales, and business acumen to all its members.
The multi-staged effort will begin by locating premier Canadian dealers and revamping current vendor programs to complement market presence.
Related: Azione Members Work to Improve Online Reviews
"Azione Unlimited's strength has always been in smart people sharing smarter ideas," says Patrick McCarthy, Azione Unlimited director of new business and member services.
"Adding a wealth of knowledge from an otherwise untapped knowledge source in Canada gives our group a tremendous advantage. We are injecting an entirely new vertical into our business, all to the benefit of our dealers and vendors."