Alarm.com Q3 Results Show Total Revenue Growth of 24.3 Percent
For the third quarter ended Sept. 30, Alarm.com reported total revenue grew 24.3 percent to $111.8 million, up from $90 million during the same period last year.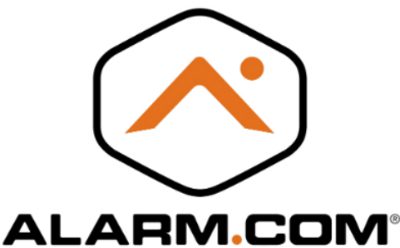 Alarm.com (Nasdaq: ALRM) reported third-quarter earnings of 36 cents per share adjusted for non-recurring items, beating the Zacks Consensus Estimate of 25 cents per share. This compares to earnings of 27 cents the same period a year ago.
The company has beaten consensus earnings per share estimates in each of the last four quarters.
Quarterly revenue rose 24.3 percent year-over-year to $111.8 million from $90 million in the year-ago quarter. For the year, Alarm.com projects earnings of $1.28 a share on revenue of $407.5 million to $409.7 million.
Due to a legal settlement, the company reported a third-quarter net loss of $7.7 million, compared with $15.1 million in the year-ago period. Non-GAAP adjusted net income increased to $18.2 million in the third quarter compared to $13.3 million in the same period the prior year.
Third quarter SaaS and license revenue increased 20 percent from the same quarter the prior year to $74.3 million. Hardware and other revenue in the quarter was $37.6 million, a 34 percent increase for the same quarter the prior year.
"The increase in hardware revenue was primarily due to an increase in sales of our video cameras. We believe approximately 25 percent of video sales are for existing subscribers as they upgrade to our newer cameras or add video to their systems for the first time," Alarm.com CFO Steve Valenzuela said during an earnings call with investors on Wednesday.
Related: Okay Google—Ask Alarm.com to Arm the Security System
For the fourth quarter, Alarm.com said SaaS and license revenue is expected to be in the range of $76.3 million to $76.5 million.
During the third quarter, Alarm.com launched a new video analytics service for residential and business subscribers that leverages artificial intelligence (AI) architecture.
Object classification and object tracking capabilities are said to distinguish between people, vehicles, and animals, as well as identify and monitor important events while ignoring routine activity.
You can read more about the new offering via our sister publication, Security Sales & Integration.