ADI and Mission 500 Team Up To Raise Over $90,000 for Children in Need
A virtual charity event involving both ADI and Mission 500 to promote corporate social responsibility has successfully raised money for underprivileged children.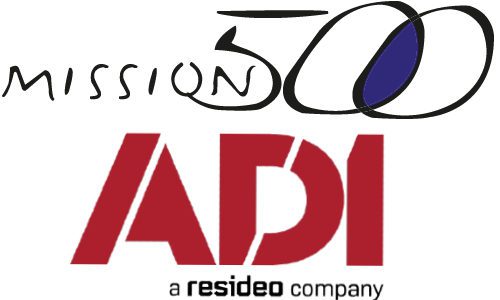 ADI Global Distribution and Mission 500, a nonprofit charitable organization, collaborated in January to raise more than $93,000 to support corporate social responsibility across the security industry and help underprivileged children in communities across the United States.
This is the second year ADI teamed up with Mission 500, and the virtual event far exceeded the fundraising goal of $15,000. As part of the efforts, team members across the company made donations to support the cause and ADI matched all employee contributions received.
Additionally, ADI called upon its supplier partners to support the initiative with sponsorships at varying levels.
"Once again, ADI was honored to host this meaningful Mission 500 event and bring together our team members and supplier partners to help children in need during these trying times," says Rob Aarnes, president of ADI Global Distribution.
"The outpouring of generosity exceeded our expectations, and we are grateful to the individuals and companies that came together to support this great cause and help make a positive impact in our communities."
Founded in 2016, Mission 500 works closely with the security industry to serve the needs of children and communities in crisis. The organization exists to advocate for children living in severe poverty, inspire and act as a catalyst in the security industry for excellence in corporate social responsibility, and mobilize volunteers and resources in pursuit of its charitable endeavors.
"ADI continues to go above and beyond in supporting Mission 500 to help improve the lives of so many in children and families in need across the U.S.," says Ken Gould, chairman of Mission 500. "This event is further testimony to the generosity of the security industry, and we thank all who participated in making this virtual event such a huge success."
To learn more about the organization and its upcoming chartable events, go here.
---
This article originally appeared on our sister publication Security Sales & Integration's website.