Whenever integrators get together, it's a chance to share war stories and solve problems. Most integrators face the same dilemmas no matter where they are based. At the recent Azione Unlimited spring conference in Philadelphia, dealers shared some advice that has helped them boost profitability. Here are eight tips that might work for your custom integration company.
1. Hire a Client Care Specialist
Last year, Scott Benkendorfer of Captive Audio in Austin, Texas, hired a client care specialist whose sole focus is to communicate and meet with customers. The specialist calls every past client of the company quarterly to check in, and also follows up with an email.
"Our goal is to prevent clients from thinking they have to completely replace their system every 5 years."
— Scott Benkendorfer, Captive Audio
"Our goal is to prevent clients from thinking they have to completely replace their system every five years," says Benkendorfer. "By communicating with clients regularly, we are continually upgrading their systems. We want to be upgrading their system all the time. When the client care specialist visits the client, he hands them their 'next upgrade,' saying, 'You are going to need this the next time you come in.'"
All the communication is documented, so that "after 10 years, I can prove these are long-term customers that are worth something," says Benkendorfer.
2. Connect Service Team with Property Managers
Russ Pritchard of Audio Warehouse in Charleston, S.C., has found a great way to feed his service business. The company makes a point of having its service team meet local property managers, for both MDUs and local homeowners associations.
"Soon, we start getting calls from the property managers asking for our services for everything," he notes.
3. Add GPS Tracking to Vehicles
The main reason to add GPS tracking systems to your company vehicles is so you can more efficiently handle service. If you know where the vehicles are at any given time, it will allow you to more efficiently dispatch the right truck for a service call. But Pritchard discovered an unintended side benefit to adding GPS tracking to his fleet: improved efficiently. If the technicians know the location of the vehicle is being tracked, they are less likely to delay getting to the jobsite.
4. Double Your Monthly Monitoring Fees
It's so simple… last year Audio Warehouse doubled its Alarm.com security/smart home automation monthly monitoring fees from $24.99/month to $49.99/month.
"We got little to no pushback," says Pritchard. Ka-ching!
5. Charge Percentage-of-Project Fees for Project Management, Engineering
Chris Saad of DC Home Systems in Portsmouth, N.H., says integrators too often do not charge sufficiently for their project management, design, and engineering services. It is also cumbersome to ask a project manager to start doing a time sheet, especially when he is roving among several jobs on a daily basis.
To solve that, Saad recommends charging a flat percentage fee for project management, engineering, and even miscellaneous costs. DC Home Systems charges a flat rate of 12 percent of the project fee for project management, and 7 percent for engineering. The company also recently raised its "Miscellaneous" fee from 2.5 percent to 3.5 percent.
6. Send Handwritten Notes to Neighbors
Whenever Captive Audio starts a project, the company sends out handwritten notes to the neighbors. These notes have worked effectively, especially since the company started doing more landscape lighting from Coastal Source in recent years. The outdoor lighting service the company provides is visually apparent to the neighbors as they see the project progress, and spurs inquiries.
7. Fire 'That Guy'
Most integration companies have "that guy" in the company who causes tremendous stress for the rest of the team. At @home/DFA in Knoxville, Tenn., Mark Midyett says he finally fired that troublesome employee.
"It was difficult because he was a lead technician who had been with the company for many years, but it was been worth it for improved morale and efficiency," he says.
8. Conduct Personality Tests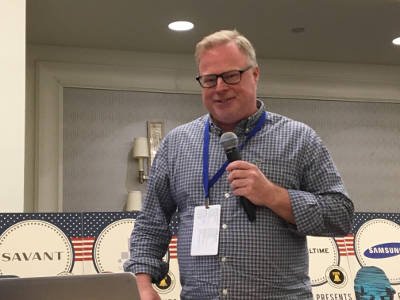 Count Eric Thies of DSI in Los Angeles as a believer in using personality tests. DSI starting using DISC (Dominance, Influence, Conscientiousness, Steadiness) personality tests for hiring its sales team and managers. It does not use the test for hiring technicians. "I do not have the luxury of using the test for technicians right now because we need the staff, but if we have trouble managing him, then we have that person take the test," says Thies.
The test results include insights on: The DISC test, which costs $100 per person, provides the manager with a list of the strengths and weaknesses of the candidate. That information can then be used to better manage the person. The company has a benchmark test for each position in its company to compare candidates against.
What motivates them, such as results, praise, acceptance or accuracy.
Their weaknesses, such as impatience, lack of attention to detail, oversensitivity, or perfectionism.
How they measure personal worth, such as quality of results or compliments.
Their biggest fears, such as lack of control, lack of recognition, instability, or personal criticism.
Their pace of work, such as fast/decisive, fast/spontaneous, slow/relaxed, or slow/systematic.
What stresses them out, such as criticism, sarcasm, passiveness, indecision, or stubbornness.
Their biggest work priority, such as goal-oriented, forming relationships, or completing tasks.