$499 SpeakerCraft Profile CSR6-ZERO Six-Pack Fulfills Dealer Demand
The SpeakerCraft Profile CSR6-ZERO Six-Pack provides integrators with a half dozen affordable bezel-less in-ceiling loudspeakers.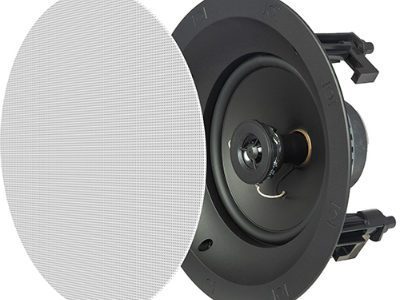 Providing dealers with a high level of value, the newly announced SpeakerCraft Profile CSR6-ZERO Six-Pack of in-ceiling bezel-less loudspeakers carries an MSRP of just $499.
SpeakerCraft says the Profile CSR6-ZERO offers integrators a total of six speakers at a reasonable price to support a range of whole-house audio and home theater installations.
"Integration firms of all sizes appreciate premium quality in a value-priced bundle, and that was our mantra for the Profile CRS6 ZERO Six-Pack," states Alex Zaliauskas, director of audio, Nortek Security & Control.
"It delivers exceptional audio performance for homeowners and is priced to provide great value to dealers and their customers, particularly for large projects such as production homes."
The Carlsbad, Calif.,-based manufacturer points out the CSR6-ZERO in-ceiling, bezel-less speakers incorporate a 6.5-inch Polypropylene woofer, along with a 1/2-inch Mylar tweeter. The speaker is rated to handle up to 100 watts of power, and it comes with a magnetic grille that installs easily once the speaker is mounted.
Related: SpeakerCraft Launches New Landscape Audio Series with 70 Volt and 100 Volt Options
SpeakerCraft adds that it packages its new six-speaker bundle in environmentally friendly all-cardboard packaging.
SpeakerCraft Profile CSR6-ZERO In-Ceiling Speaker Bundle Specs
Here are the complete set of specifications for the new SpeakerCraft Profile CSR6-ZERO In-Ceiling loudspeaker bundle:
Six total speakers
MSRP is $499
6.5-inch Polypropylene woofer and 1/2-inch Mylar tweeter
54Hz to 20kHz frequency response
8-ohm impedance
100-watt power handling capability
88dB sensitive
3.75-inch mounting depth
9 7/16-inch dimension
8 1/4-inch hole cutout dimension
Magnetic, bezel-less grille