Back in 2013 when the CE Pro staff conceived of the CE Pro Masters Awards, a number of significant industry folks wrote us and remarked that, while the idea was solid and timely, we'd shortly run out of worthy inductees. As it turns out, just the opposite has shown true.
For the past six years, right after CEDIA Expo, we've invited inductees to offer up candidates they feel worthy of joining their group. We also ask our readers to come up with nominees the members might have missed.
Once these processes are completed, the list is whittled down to those select few who embody the essence of the original premise — honoring career CE folks who climbed the ladder of success over their careers without seeking the spotlight. It remains the magazine's only award honoring people.
And every year once the final list is compiled, we look at it and say, "Wow! What a great list." This year, as the list crosses the 100-honoree milestone in its seventh edition, is no exception.
---
Presenting the Class of 2019 CE Pro Masters:
---
1. CHRIS KANE, Vice President of Sales & Marketing, AudioControl
Strangely, the custom electronics industry owes a big "thank you" to the Los Angeles riots. Because of that terrible event in the spring of 1992, Chris Kane came to the custom integration industry, and "the rest is history," as they say.

CE Pro's Email Newsletters deliver timely news, industry-leading content, product information, and downloadable resources directly to your email inbox.
Sign Up Today!
Back at that time, Kane had spent several years in retail at Al & Ed's Autosound in Southern California, rising to the role of district manager for several retail locations.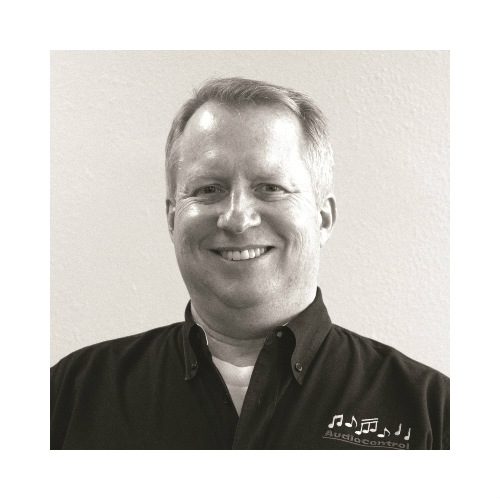 "Selling retail car stereo in the 1990s was incredible. It was the heyday of car stereo. But I showed up to work one day during the riots and one of the stores had been completely looted. My wife and I looked at each other and said, 'It's time to leave L.A.," recalls Kane.
Through an acquaintance, Kane had become familiar with AudioControl.
"My wife and I flew up to Seattle on July 4th so I could interview for the job. On the flight up, I was telling her the stories of Seattle's gloomy weather were completely overblown. But of course, when we landed in Seattle it was raining," he recalls jokingly. "I interviewed with Tom Walker [founder and former CEO of AudioControl], got the job and fell in love with the company."
Twenty-seven years later, Kane is entrenched as the vice president of sales and marketing at AudioControl.
"It's the type of company where so many of us wear multiple hats. I get up every morning thinking about sales, but I work closely with the product development team," he notes.
Kane estimates he is on the road two to three weeks per month, either at various training events or just meeting with integrators at their offices.
"It is really rewarding to be out in the field meeting with integrators, listening to their needs, getting ideas for new products or additional features for existing products, then coming back to AudioControl and sitting down with the engineers to help build the products of tomorrow," he says.
Kane's contributions have not gone unnoticed, hence his nomination into the CE Pro Masters.
"Chris is one of the all-time greats of our industry. You would be hard-pressed to find someone as customer-service driven as Chris," says Eric Thies of integration firm DSI Luxury in Los Angeles.
"I know that if I have any issues with an AudioControl product, Chris will go above and beyond to help me with a resolution. Not too many weekends ago, I had a client experiencing some home theater issues that I could not diagnose over the phone. Chris not only answered his phone on a Sunday morning, but he hunted down his lead engineer to help me resolve the issue. The most impressive part was that the problem was not caused by the AudioControl preamp but by another product in the chain. Chris is a superstar!" says Thies.
Jim Miller of Desert Sound in Phoenix says, "I've known Chris Kane for over two decades. He is one of those people that you just want in your life. He calls just to say hi and sometimes we'll even talk about the industry. His integrity and character can be found in culture of AudioControl.
"My favorite/most embarrassing memory of Chris was a long time ago when he invited myself and a client to dinner. I introduced Chris as the 'president of AudioControl' but he had to correct me as the owner of AudioControl was sitting next to him. It just showed that Chris has treated the company over all the years as if it was his own," says Miller.
Over the decades, Kane has seen multiple shifts in the audio industry.
"Audio started out as a sound quality performance-driven product category, but then it shifted so that control and integration features became more important … almost to a fault. But the last four or five years, the audio industry has circled back to emphasize high-end performance again. I think that is due to the increase in streaming services that has made audio more available than ever," he says.
That shift to performance makes it even more important for integrators to put their best foot forward when talking with customers, advises Kane.
"Consumers can do all the research on various products today on their own online. So when a client comes into your showroom, that takes some effort. The fact that they made that effort means they want more, so make sure you always show them the best products and skills you have to offer," he concludes.
Spoken like a true, dedicated salesperson!
2. MELISSA ANDRESKO, Chief Corporate Brand Ambassador, Lutron
While CE Pro Masters honorees represent a wide swath of sales experience, Melissa Andresko can probably stake claim to the most unique sales job among the honorees. "Lutron sold products on QVC in the early 2000s. I was on-air selling Lutron's Credenza dimmers in the middle of the night — the first time at 3 a.m. ET, then 6 a.m. ET. That was my first major live TV appearance — it was terrifying, thrilling and gave me the bug to do more," she recalls.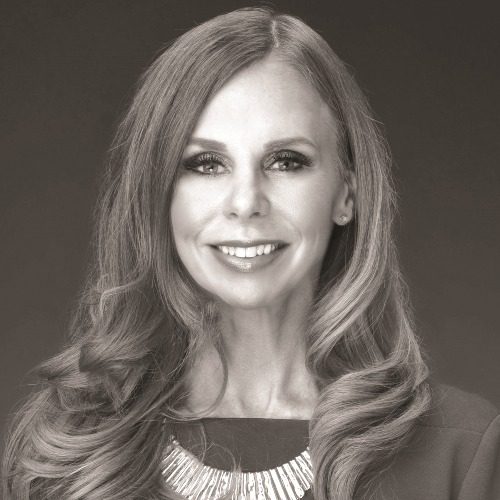 Andresko's role as longtime spokesperson for Lutron has led to plenty of airtime on TV and radio. Though she only recently gained the official "ambassador" title, in effect she's been a brand ambassador since joining the pioneering lighting and shade company after graduating Moravian College in 1998.
Andresko's wide-ranging responsibilities have included: starting Lutron's consumer-facing public relations in 2002; managing its Ultimate Home Theater Experience exhibit at Disney's Epcot; getting 10 Lutron artifacts added to the Electricity Collection at the Smithsonian's National Museum of American History; and maintaining a CEDIA Expo presence and everything to do with the Lutron Excellence Awards program.
Beyond Lutron, she's also a member of CTA's Executive Board and incoming chair of the Division Executive Board; and sits on the Smart Home and Accessories Boards and the Communications Committee. And don't let her youthful appearance on this list among a bunch of grizzled audio veterans fool you — Andresko says her all-time favorite TV show is "Columbo".
3. JEFF COWAN, Retired VP Training for the Americas, Sound United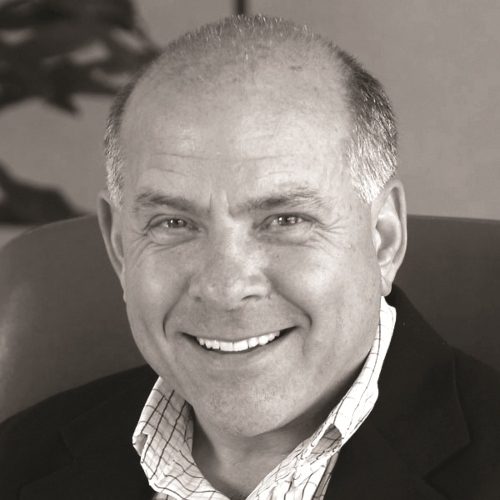 Jeff Cowan "did it all" over a multifaceted career that culminated in his well- deserved retirement earlier this year. Starting as a stock boy at an iconic Boston-area retailer in the 1960s, his retail career led him to store management at Tweeter where Cowan also got his first hands-on exposure to sales training.
Sandwiched between national sales management for New England loudspeaker firms Epicure and Boston Acoustics, he and his brother Doug started what soon became a highly regarded manufacturers' rep firm featuring specialty electronics vendors.
Yet training kept calling him, first at Boston Acoustics, which was purchased by D+M, then at Sound United, which later purchased D+M. Undaunted by the inevitable upheavals that M&A brings to a company, Cowan kept training. He deftly just added brands and responsibilities, impressing every new owner he encountered to ultimately rise from trainer to director of training to vice president.
4. PAUL GROVE, Global Sales & Marketing for Paradigm, Anthem, MartinLogan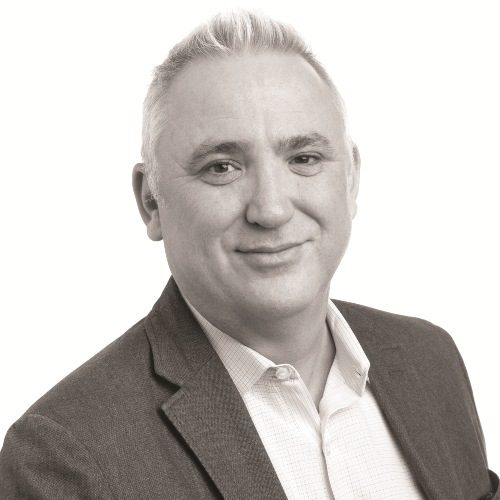 Paul Grove has sales and music in his blood. A bass guitarist since a young age, he started in retail in 1989 in various industries, including Harrods in London. After a stint selling insurance, where "you learn to be aggressive," Grove spent time at iconic audio retailers Lechmere and Tweeter. Those experiences led him to join MartinLogan as a regional sales rep 14 years ago. By 2009, he was promoted to vice president of sales and took on the consolidated brands of Paradigm, MartinLogan and Anthem.
"I am a retailer at heart," he comments. "It is difficult to see the state of audio retail as it is today. Clients used to be loyal and you could launch them on an audio journey. Customers are in control now and they operate in a 'just-in-time' mode. What used to be one day is now 10 minutes."
Through it all, Grove's advice is to "know your brand and your vision. Be authentic. Be humble. People still want relationships. Make people feel valued and build on that."
5. KEITH HAAS, Director of Sales, Integra Division of Onkyo Corp.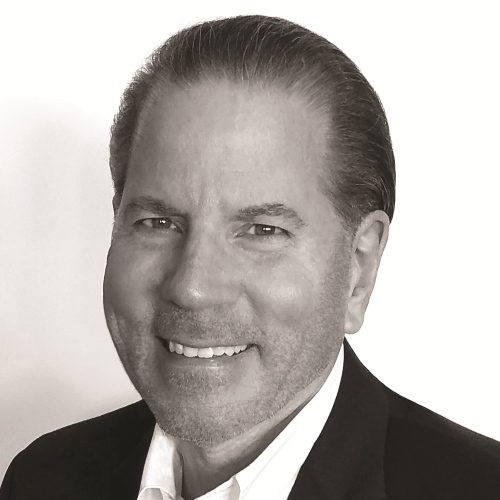 Through seven years of recipients, over half of all CE Pro Masters spent part of the 1970s or '80s on a retail stereo stores sales floor before either joining a rep firm or vendor. Keith Haas is no exception. After nine years climbing the ladder at Leo's Stereo in Southern California, he decided that working for a vendor seemed more to his liking.
A dozen years' experience in regional sales with a who's who of manufacturers such as JVC, NEC, Mitsubishi and LG was followed by a custom-centric position at B&O. Haas combined all he'd learned to excel at D+M's Marantz and then Onkyo's Integra where's he's been the boss for 15 years. CE vendors create premium brands out of thin air as often as they change socks. That's the easy part. Turning that fledgling brand into an 800-plus specialty outlet powerhouse? That's Keith Haas.
6. RICK KOMENDERA, Vice President, Global Accounts, SurgeX
Rick Komendera's road to success in the consumer electronics industry is certainly unique. Upon graduation from Tulane, Komendera headed to Russia where many Americans landed seeking fortune in the post-communist "wild, wild west" climate of the crumbled former Soviet Union. He and his now wife started the first American company importing private-labeled, Russian language over-the-counter pharmaceuticals for the vast Russian market.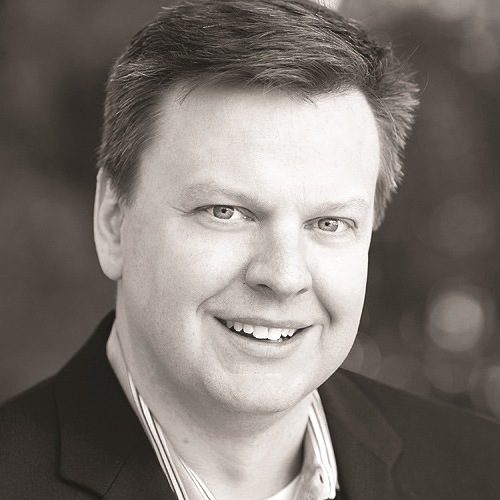 "Growth was phenomenal year after year until Russia became the first country in the modern age to default on its sovereign debt," recalls Komendera.
"With the collapse of the ruble and most of our working capital tied up in severely devalued inventory and nearly worthless receivables, our fortunes changed literally overnight. So we opened our last bottle of good vodka, toasted to the success we built and headed back home."
Home was New Orleans, where Komendera's wife had started a recruiting firm with a mutual friend of theirs. "We only needed one car when we got back to the States. I'd swing by my wife's after work and one day her partner started talking to me about his new venture — this thing called Richard Gray's Power Company. Eventually I agreed to building a business plan and helping to secure financing for a company in an industry I knew virtually nothing about."
Those efforts rewarded Komendera with a position at Richard Gray's, ultimately assuming the top job of president. He was instrumental in raising the company's profile from cult-like status to that of major player in the power field.
"There were just four of us at the start and we tripled the revenue during my tenure. All of our operations were based in New Orleans and we fell into a rough patch in 2005 after Hurricane Katrina. We lost access to the office for well over a month. Our dealers, with their support and outreach through all of that, solidified in my mind that we work in the best industry on the planet."
Komendera's success at RGPC wasn't lost on a largely commercial power company — ESP — that was looking to jumpstart its consumer brand, SurgeX, which entered the AV space back in 1995 and has long been on the cutting-edge technology-wise but hadn't yet gained marketshare.
"In 2009 I moved over to SurgeX to start the residential division of a long-established Pro brand. I was fortunate to recruit some talented folks as well as a few good reps along the way. This was at the height of the Great Recession — not a great time to start any division for any company, but we were able to gain good traction."
That traction was due in part to an impressive demo showing off a proprietary technology that had CEDIA Expo attendees crammed into the aisles at SurgeX's booth. With Komendera often playing ringmaster, a 6,000-volt surge was sent through a SurgeX unit and the main protection component of some comparably priced surge protectors from the competition.
"We literally smoked the competition four times an hour," Komendera recalls. "People love a fireworks show."
During those early days, ESP/SurgeX was mostly owned by a venture capital firm which was looking to either take the company public or find a buyer and cash out. They found the latter in Ametek, a global manufacturer of electronic instruments and electromechanical devices with annual sales of approximately $5 billion. Ametek has 18,000 employees at more than 150 operating locations.
"In 2016," Komendera continues, "Ametek purchased ESP/SurgeX and at that time I was elevated to run the entire SurgeX business. It was certainly a challenge at first, but we're now seeing the fruits of our efforts. We are set to have, far and away, our largest year of growth in the history of the company. We're proud to be a CE Pro bullet brand."
Komendera is referencing Surgex's rise in the CE Pro 100 Brand Analysis report. In 2019, SurgeX had a marketshare of 30% among the industry's largest integrators. That figure represents a nearly 50% gain in a one-year span for the company, which moved it from the fifth-most-used brand to the third most popular. Back in 2017, SurgeX had a marketshare of just 13%. So it has catapulted up an amazing 130% in just two years.
A decade after Komendera authored a business plan for a startup in an industry he knew little about, he has taken a second firm in the power management category to the top tier in marketshare, owing in large part to his effective and affable leadership.
Today, when not traveling around the world seeking customers or interesting companies to acquire, Komendera lives in Austin, Texas, with his wife/former business partner and their two children.
7. ROY HALL, Founder & President, Music Hall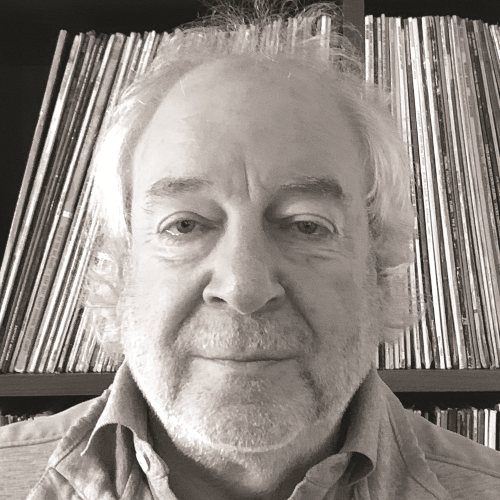 Back in 1985 when compact disc players were making their way into the mainstream and just starting their inevitable price descent from over a grand three years prior, contrarian Roy Hall launched Music Hall. The business plan was to sell turntables for vinyl records with related items like phono cartridges and record cleaners in a valiant effort to keep his beloved — but allegedly "dying" —genre alive.
Well, 34 years later this often labeled "cute little niche" has soared as vinyl records will outsell CDs in 2019. Music Hall is no small part of the reason why. Without a lot of fanfare, this proud self-proclaimed high school dropout has won the respect of resellers and competitors around the world for his marketing skills and innate ability to develop high-value products at competitive prices.
8. ORION HOPPER, Sales Associate & Trainer, Thea AV Reps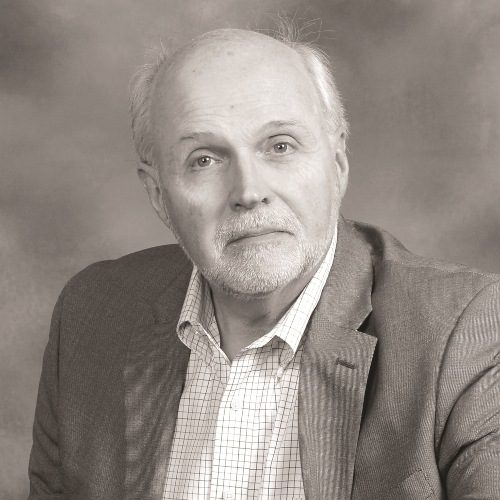 Orion Hopper's journey to the CE Pro Masters was like many who have been likewise honored. Starting in retail at the legendary record giant Sam Goody's, he worked his way up to store management before joining 1980s iconic electronics manufacturer ADCOM for a stint as an inside sales guru.
Hopper followed that with a remarkable 30-plus-year gig for manufacturers' rep firm Audio Associates in metro New York where he earned a national reputation as one of the first and, in the opinion of many, best rep firm trainers and product specialists our industry has seen. When Audio Associates was folded into Thea AV Reps a few years back, Hopper was an integral asset to close the deal.
9. MAUREEN JENSON, Journalist
A fixture in the industry for decades, Maureen Jenson has been the editor of Audio Video Interiors, Home Theater, Technology Integrator, CEDIA's Electronic Lifestyles and more. She maintains a presence at every important industry event and has helped to drive the consumer electronics and custom integration industries; co-hosted HGTV's "That's Home Entertainment"; and engaged in countless presentations on TV and radio explaining custom integration.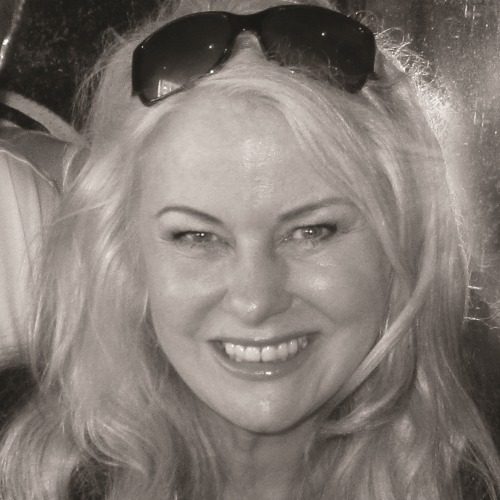 Just as the custom installation industry has transitioned greatly over the years, so has Jenson's role as a journalist.
"The biggest change I have seen is, of course, the Internet. In a relatively short period of time, the internet has turned the planet upside down. Love it or hate it, and often I do, having an unimaginable array of information at my fingertips has been a welcome life-changing experience," she notes.
At the same time, she cites streaming audio and video, robotics, voice activation, artificial intelligence, and advancements in home networking and automation among the long list of changes over the past 30 years that she has kept tabs on.
"The other change I want to mention is the advancement in digital audio," Jenson says. "I remember going on a press trip in the mid-1990s and I heard my first MP3 player. I remember thinking, 'Garbage in and garbage out' … it sounded painfully bad. Now, of course, high-quality streaming music — and video — is a joy. It has been a welcome vast improvement."
10. MIKE PARK, CTO, James Loudspeaker
It's no wonder that Mike Park is an "unsung hero" of the industry, otherwise known as a CE Pro Master, because he is master at hiding … speakers in particular. As the CTO at James Loudspeaker, Park has played an instrumental role in developing unique hidden speaker solutions.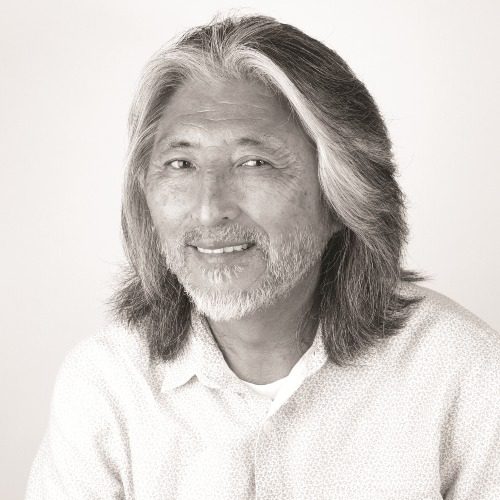 "Every opportunity I can get to find a way to hide speakers, I take it," says Park. That guiding principle led Park to develop the small aperture speaker designs that James is known for.
"It all started because an integrator wanted in-ceiling speakers that would match the exposure of a No. 8 lighting fixture," Park recalls. From that request, Park engineered a 4-inch aperture speaker, then a 3-inch version. Later, he created a 4-inch subwoofer.
"Physics is physics. That's why I stuck with developing small aperture speakers," he adds. Park says small aperture speakers are much better than completely hidden speakers that sit behind a coat of plaster or some other material.
"There is a sound liability with those types of speakers, plus they tend to generate cracks and sags. I would rather have a small opening in the ceiling that matches the light fixtures," he says.
Small aperture speakers is not Park's only big contribution to the industry. After graduating from UCLA with a degree in architecture and a minor in electronics, Park joined Harman in 1978. There, he was among the group that engineered the first titanium dome tweeters. He also worked on the design of the now legendary JBL Pro Control 1 speakers. He considers himself fortunate that he was working with a group of cohorts who were able to devote a significant amount of time studying room acoustics.
"I got pretty good at it," he recalls. From Harman, Park joined The Audio Group and its Acoustic Design brand, led by designer Cary Christie. It was later absorbed into Recoton Corp. and in 2002, Park, along with Christie, Mark Schafle, Jay Wessell and others, left Recoton.
Starting in 2004, Park started consulting for James Loudspeaker and joined the company full time in 2007, later becoming a part owner along with Schafle.
"It was a dying company when we took it over, but we saw a niche opportunity to create custom one-off speakers. We knew we could not compete with the 800-pound gorilla speaker manufacturers," he recalls. "I took what I had learned about designing transducers and compression drivers and applied that knowledge to James."
All that work has definitely paid off. The company's skyrocketing position in the CE Pro 100 Brand Analysis over the past few years has been nothing short of remarkable across the board in multiple product categories.
In 2017, James Loudspeaker had a paltry marketshare of 8% in the floorstanding speaker category among the largest custom integration companies. By 2019, James' marketshare was 28%.
Its jump in in-ceiling/in-wall loudspeakers is even more astounding. Back in 2017, James had just 9% of the CE Pro 100 using its architectural speakers. By 2019, nearly one in three dealers, 30% to be precise, were using James.
Likewise, James was a CE Pro bullet brand in soundbars in 2019, earning 31% of the market, up from 23% the prior year. In the outdoor loudspeaker category, one-third of the CE Pro 100 use the company's products, up from 24%. Lastly, the company has catapulted to a 31% share in subwoofers, up from 20% in just one year.
That upward marketshare trajectory is what helped set James part from other speaker manufacturers, and was likely a primary contributing factor to the company's recent acquisition by Sonance just before CEDIA Expo 2019.
"There used to a pride in manufacturing in the U.S. that doesn't exist much anymore. Manufacturers used to make their own coils, transducers and were experts in material science. Today, very few U.S. manufacturers are doing that. A speaker that is truly 'designed in the USA' doesn't exist anymore. Many manufacturers are just reselling trailer loads of speakers from overseas … they are just Chinese distribution companies versus high-performance manufacturers. It has sadly become all about the margin. Margin is good, but not at the risk of less performance. At James, we want to offer integrators these 'forgotten' products," Park opines.
That manufacturing quality carries over to customer service, which includes free engineering assistance for dealers, along with complete documentation for every custom speaker.
"Service is important to us. We are proud and honest, and people appreciate it. They trust us," concludes Park.
11. BOB OLIVER, President & Founder, Oliver Marketing
Bob Oliver's story is truly one of good old American success and capitalist exceptionalism. Starting as an outside salesman for a Seattle record distributor, Oliver was recruited by a Pacific Northwest manufacturers' rep to try his hand at selling hardlines.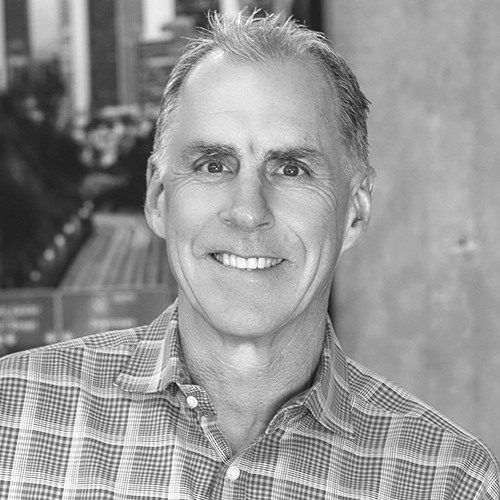 That stint caught the attention of a neighboring Northern California rep firm that offered Oliver a shot at selling to that larger territory's numerous major accounts.
In 1986 when the time came to make the move from employee to business owner, he returned home to the Seattle area where he could draw upon support from family and lifelong friends. Most rep principals stop there — content to run a prosperous endeavor and make a good living in a location that's familiar and comfortable. But that's not in Oliver's DNA.
Through a combination of mergers, acquisitions and great timing, Oliver built a one-of-a-kind CE empire of representation and distributing that ran along the Pacific Ocean from Canada to Mexico. Despite selling his distribution company, Custom Plus Distributing, to SnapAV earlier this year, Oliver Marketing still employs 30 people in the three territories, many of whom have been with him for decades.
12. TODD RYAN, Chief Speaker Designer/ Engineer, Sonance
A lot of Baby Boomer CE Pro Masters had an interest in electronics long before they got that first job at a hi-fi shop or record store. Few can say they turned their childhood hobby into careers as engineers and product designers, and Todd Ryan is one.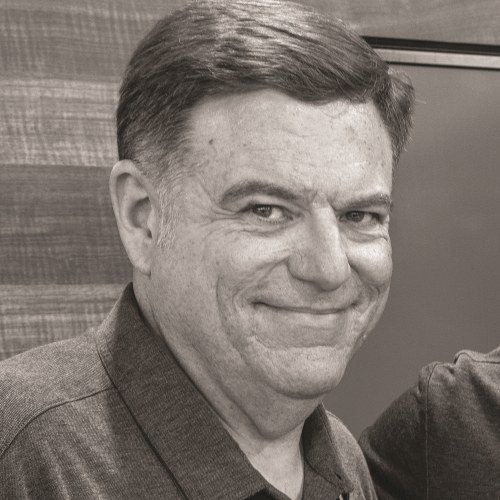 As he explained in a Q&A with Australian trade magazine Connected, "I've had a lifelong interest in audio and loudspeakers, originally as a hobbyist. I started playing with speakers in my early teens and when I was in my 20s and going to college, I somewhat foolishly started my own speaker company. That turned into a company called Ryan Acoustics, which I owned with my brother for about eight years in the late 1980s and early '90s. When that closed I went to work for Sonance and have been there ever since."
That was 25 years ago — a long time to be at one company in any industry and consumer electronics is certainly no exception. Sonance, an outfit that many claim is a great place to work, saw fit earlier this year to reward Ryan for his efforts. As the company posted on its Facebook page, "Todd has been a very humble, brilliant, integral piece of the Sonance team during his 25 years and counting with Sonance. It is with much gratitude and appreciation that we reflect on Todd's contributions to the Sonance legacy and success over the years and we look forward, enthusiastically, at the greatness Todd will lead us into next. Congratulations, Todd Ryan, on receiving the Sonance Lifetime Achievement Award."
And, as to why Ryan chose speakers to design as opposed to any other electronic component, he offered, "I think it was a fascination with the idea that loudspeakers feature what is quite possibly the least precise level of engineering of all the equipment in an audio system. So, it offers the most opportunity for the interpretation of what's right and what's wrong. I think this really drew me in because, as a designer, I can have a greater influence on the sound of the product then I could with, say, an amplifier or CD player."
No doubt a goodly part of the reason Sonance continues to have top marketshare in its main category of architectural speakers is Ryan's designs. Yet as far as in-wall speakers have advanced over the years, they predominantly still aren't considered "audiophile" caliber. And Ryan is an audiophile. In that Connected interview five years ago, he gave a hint of what was to come.
"I also think that my interest in the higher end part of the industry has helped dramatically. I may work at Sonance and design speakers for a living but I'm still interested in audio as a hobby. And I believe the sound quality you hear is a reflection of someone who listens to high-end speakers that aren't just in-walls."
Richard Millson, president and CEO of Canadian firm Millson Custom Solutions, has known Ryan for two decades and attests to his abilities in the craft. "I have a modest background in speaker manufacturing myself, so I can say with some confidence that Todd is a very unusual and highly capable loudspeaker designer. Designing speakers well is obviously about becoming proficient with and using the very latest tools and research and Todd has always excelled at that," he says.
"But it's also an art, where the designer must rely on their own intuition, creativity and imagination to solve problems. The best speaker designers do this by referencing all they have learned, read and witnessed over decades of 'in-the-trenches' experience. To me, Todd is the very embodiment of that blend of deep technical expertise and dedicated artistic passion," Millson adds.
Having both the skill set and passion to design and build true audiophile loudspeakers is a wonderful gift. Creating the opportunity to grow a company that encompasses your aims with your brother makes it all very special. That's where the Ryan brothers — Trevor and Todd — find themselves self today in a second go-round as speaker purveyors in a company the simply call Ryan Speakers.
This time Todd Ryan is drawing on his long experience at Sonance, especially regarding driver procurement in Shenzhen, China. He has spent years living part time in the electronics mecca and that gives him a leg up in designing and manufacturing the right products over those who just pick their products off a warehouse shelf.
This sort of dedication not only earns Ryan that Sonance Lifetime Achievement Award, but it gives him the gratification of simultaneously running his own loudspeaker shop.
13. MARK STONE, Manager, Distributor & Dealer Relations, Lenbrook International
Mark Stone never considered himself to be an audio fanatic, but after 35 years at Lenbrook International, he has bred a lot of audio fans. Over the past three decades, he has plied his marketing touch to help grow Lenbrook's NAD Electronics, PSB Speakers and Bluesound brands into prominence.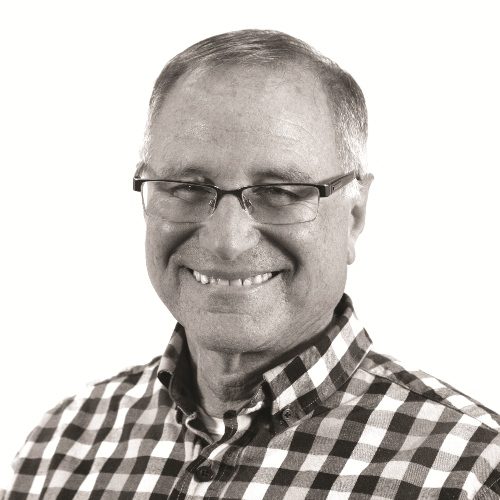 Stone's original career plan was more in a technology role. He spent two years at Sylvania in Montreal as a technician before he "realized I did not want to do that," he recalls. He then transitioned into a marketing role for the next 10 years before joining distributor BSR Canada as a sales manager in Toronto.
At that time, BSR was distributing Bang & Olufsen, Marantz, TEAC, BDX, ADC and other brands. Not soon after, Lenbrook took over the distribution rights for B&O. In 1984 Stone interviewed with Don Simmonds, one of the founding partners of Lenbrook, and joined Lenbrook as its "B&O expert" in a marketing role.
For the past 35 years, he has witnessed remarkable changes in the audio industry.
"How we listen to music has totally changed. We used to sit at home in a sweet spot. Listening to music used to be an important activity. We enjoyed the physical nature of audio … playing albums, reading the liner notes, looking at the album cover. Today, music listening is primarily mobile," says Stone.
But out of that transition from physical media to mobile and digital, Stone is excited to see an emphasis on higher quality digital music is progressing.
"Things like aptX wireless Bluetooth and MQA are becoming more frequent. Now we are starting to see high-res audio in mobile devices," he notes.
Stone also cites the demise of retail as one of the biggest challenges in the industry.
"The way people purchase audio has totally changed and it creates a big challenge for any marketer like me. Traditional retail is becoming less and less frequent. As a marketer, I have to try to reach people when and where they are buying audio and influence their buying decisions. Today, that is done digitally through social media and other methods," he says.
"Dealers are not box movers anymore. They need to focus not on the products and technology, but giving their clients a greater appreciation of what is possible. That requires educating the customer better. That is how integrators can really shine," he adds.
Stone touts the development of the NAD brand, which Lenbrook acquired in 1999, and the creation and growth of the Bluesound wireless platform as his most proud achievements in the industry.
Establishing Bluesound as a go-to brand of wireless multiroom audio has been no small feat. When Lenbrook first developed the underlying BluOS music management platform, it was an AV company that had little background in software. The company knew wireless multiroom audio was the future, but were disappointed in the various wireless audio platforms available on the market at the time. So, the Lenbrook team decided to create its own wireless audio platform that could accommodate high resolution audio (HRA). By developing its own operating system, the company could ensure that its software and hardware would be more tightly integrated.
Once BluOS and Bluesound were created, it was Stone's job to expose the custom integration community to the platform. Bluesound has successfully carved its niche in the wireless audio space.
"I have accrued so many great friendships in the industry over the years. I learn from my colleagues every day. People ask me, 'When are you going to retire?' I still enjoy learning something new every day," Stone says reflectively.
Meanwhile, his dedication has not gone unnoticed by his peers.
"Mark's career with Lenbrook has been remarkable and the award is well deserved," says June Ip, Lenbrook's vice president, marketing. "He has been a constant through hi-fi's ups and downs, and has deep knowledge of the industry and our customers that you only get from living and breathing it daily." "Mark has enjoyed an outstanding career in the consumer audio business that now spans five decades," says Gord Simmonds, President & CEO of The Lenbrook Group of Companies.
"His ability to help our company maintain a market leadership position through all the technology advances and distribution changes has been remarkable. Alongside being forward thinking and adaptive, Mark's work ethic and commitment to long-term relationships provide inspiration to all those he works with."