Based in Poland and available in over 110 countries, smart home by FIBARO is a leading manufacturer of residential IoT solutions, engineering innovative smart home devices. Since entering the U.S. smart home marketing in 2014, FIBARO has grown their award-winning modern minimalist design and feature-rich platform. The FIBARO system, known as Home Center, is comprised of a hub and accessory devices using Z-Wave smart home technology. FIBARO also offers a product line compatible with Apple HomeKit. All FIBARO products can be controlled and monitored from anywhere in the world via smart phone, tablet or computer.
What goes into the design of FIBARO products?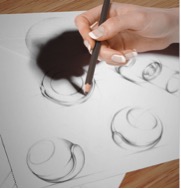 All FIBARO products are designed, engineered and manufactured at our headquarters in Poland. Our design philosophy is that all products should be approached from the perspective of user experience first and functionality second. One of the reasons that customers and partners love FIBARO products is because we focus on the industrial design and quality of build, meaning products are not only beautiful, but also high quality.
FIBARO has one of the lowest defective rates in the industry because every single product is tested at difference phases throughout production and as it comes off the line. If a product does not pass multiple quality control checkpoints, it is never packaged and shipped. Batch testing is simply not good enough. We know our customers are counting on our products to provide them with safety and security so there is no room for defects. Our partners in the Telco industry conduct intense testing and are always complimentary of the robustness of FIBARO's products – a huge testament! Recently there was a media tour with industry experts through our Facilities and they walked away extremely impressed in the processes we have in place that ensure the highest quality possible.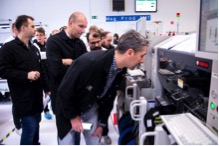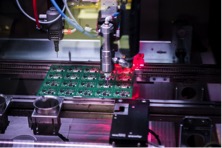 What integrations does the system have?
FIBARO currently has over 175 smart integrations that cover all aspects of the connected home. FIBARO has opened up its platform even further to allow community members to create additional integrations that can be used within the FIBARO system. These integrations are free and now available at: www.marketplace.fibaro.com.
The FIBARO system is currently compatible with a number of AV manufacturers including leading brands such as Bose, Sonos, Yamaha, Russound, iEast, Bang & Olufsen, Musaic, Cocktail Audio, Pioneer, Onkyo, Denon and Nuvo, among others. The FIBARO system also works with renowned IoT companies and security devices including those from Yale, August, Danlock, and DSC, to ensure safety in the home. With its wide array of connected products, it works with, FIBARO also designed the system to be very simple to program, with a very rich graphic interface. Whether home or away, users can control and personalize the devices and scenes in their FIBARO smart home system via an intuitive desktop platform or via its various native apps for both iOS or Android.
The R&D department continues to explore integration with other segments of IoT including automotive and smart home appliances including partnerships with leading manufacturers such as Samsung, Bosch and Siemens.
FIBARO is also one of few premium smart home hub and device manufacturers to offer homeowners their choice of voice control platform in the home to control lights, blinds, security cameras, sensors, as well as many customized scenes with a simple voice command. All three major voice assistants including Amazon Alexa, Google Assistant and Apple Siri, allow for verbal interaction with FIBARO's devices, and select products connected to FIBARO Home Center hubs. Users can give voice commands that turn the lights on and off, adjust a room's temperature, check which doors and windows are currently open, or instruct the FIBARO system to simultaneously perform several similar tasks by giving a pre-defined verbal command.
How does adding additional devices to the FIBARO system benefit installers and the end-user?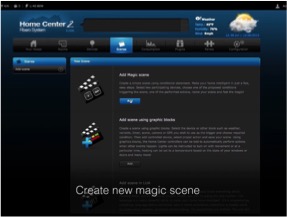 One of the major factors that sets FIBARO apart from other automation companies in the smart home space is that it is not only a powerful system, it is also incredibly easy for integrators to program. FIBARO believes there is no value to offering a closed loop system and has chosen to be interoperable and flexible in order to give customers more choice in order to build out a system that fits the homeowners' individual needs. We also designed the system to be very simple to program so that any DIY enthusiast can easily set up the system, add devices, or enable scenes. However, we also ensured that the end customer can only purchase the Home Center 2 through a certified dealer. You will not find the controller anywhere online or in a local store. This also allows the dealer to always be that point of contact for maintenance and future product additions…
Something else worth noting is that because our products are Z-Wave Certified, they also work well in other control systems like URC and RTI. We believe in being an open system and really love seeing our sensors and actuators being incorporated into other platforms.
What advantages or benefits does FIBARO provide over other smart home systems?
Sensors and energy management are two aspects of the FIBARO system that is deeply entrenched in the DNA. Though traditionally systems started with AV, lighting and shades, we believe that it has now shifted to an emphasis on true automation and AI that is enabled by sensors. FIBARO offers a tight-knit ecosystem with an emphasis on automation. One of the visuals we often use in our training materials is that of a human body. FIBARO's Home Center 2 hub is the brain that processes the info, the sensors are the fingers, ears, and eyes that are constantly gathering info and the micro-modules, switches and controllers are the actors.
But really, what good are all the sensors and energy monitoring devices if you can't visualize the data, monitor it, and learn from them. That's where our robust energy management panel shines.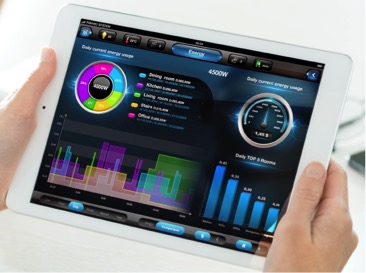 Within the panel, which a client can view from their iPad or web interface, they can quickly get an overview of their home's energy consumption by sections, by rooms, of even by devices. Additionally, they can review the history by year, week, day or live and see the top 5 highest users. Once a consumer sees what is being wasteful, say a cable box that uses 22 watts even when it is supposed to be off, they can quickly set a scene to automatically shut it off when they are not at home or asleep at night.
From there, you can add AV, lighting and shades and you have the foundation to truly control and automate the system.
Providing native Z-Wave support is a big plus that combines everything in the system into one melting pot for simple "if this, then that" control. For example, a movie time scene allows you to click a simple button to turn on the projector, AV receiver, adjust audio settings, as well as launch a customized lighting and shade scene.
Data security is another part of the FIBARO system that is unique in the industry. All processing is done locally on the hub, meaning nothing is done externally in the Cloud (unless using voice control), in order to protect customer data from potential cyber-attacks.
FIBARO offers license-free iPad, iPhone, Android and Android tablet custom applications as well as integration for the Apple Watch and Android Wear. As mentioned previously, we also support major voice assistants including Amazon Alexa, Google Assistant and Apple Siri, for verbal interaction and control of FIBARO devices.
Other advantages to the FIBARO system include robust alarm system integration with companies such as DSC, that force users to provide a pin and/or Face ID (with Apple X). Another is through virtual devices – FIBARO's answer to adding 'dumb' devices to a system. For example, if a customer has an older TV, installers can use the global cache and IR sensor integration to connect it through the virtual devices section of the FIBARO app and allow customers to user their phone, tablet or computer as the remote control and add it to the scene building section of the platform. A scene that may be appropriate for this type of integration would include "if the front door is armed and alarm goes off, you can set the TV in the master bedroom to turn on and immediately launch the front hall camera for instant visibility."
What can installers expect when they work with FIBARO?
Our main goal with installers is to provide them with the education and tools they need to successfully install scalable systems. Over the past year we have taken our distributor partnerships to the next level by placing emphasis on training the trainers (distributors) so that they can better assist their dealers. We created FIBARO 101 and 102, which is a two-step program that allows installers to get to know the FIBARO system and then dives into more in depth functionality. FIBARO 101 and 102 are CEDIA-certified training courses. The trainings are held in our Chicago office or at our partners' respective locations. FIBARO also offers an eLearning platform so that installers can learn about the FIBARO System at their own pace. FIBARO's eLearning platform includes webinars, online tutorials, use cases and how-tos that dive into all aspects of the FIBARO ecosystem.
We also have a beta version out now of an exciting new dealer specific app that we look forward to launching in 2018 to help installers monitor, diagnose and maintain the health of their customer's systems remotely. The Dealer App will provide an avenue for dealer's to charge Recurring Revenue if they want.
If you enjoyed this article and want to receive more valuable industry content like this, click here to sign up for our digital newsletters!