Are You Keeping Your Customers as Well Connected As They Should Be?
Cellphone signal boosters from manufacturers like HiBoost ensure fast and reliable communication, data transfer, and more.
Content from our Sponsor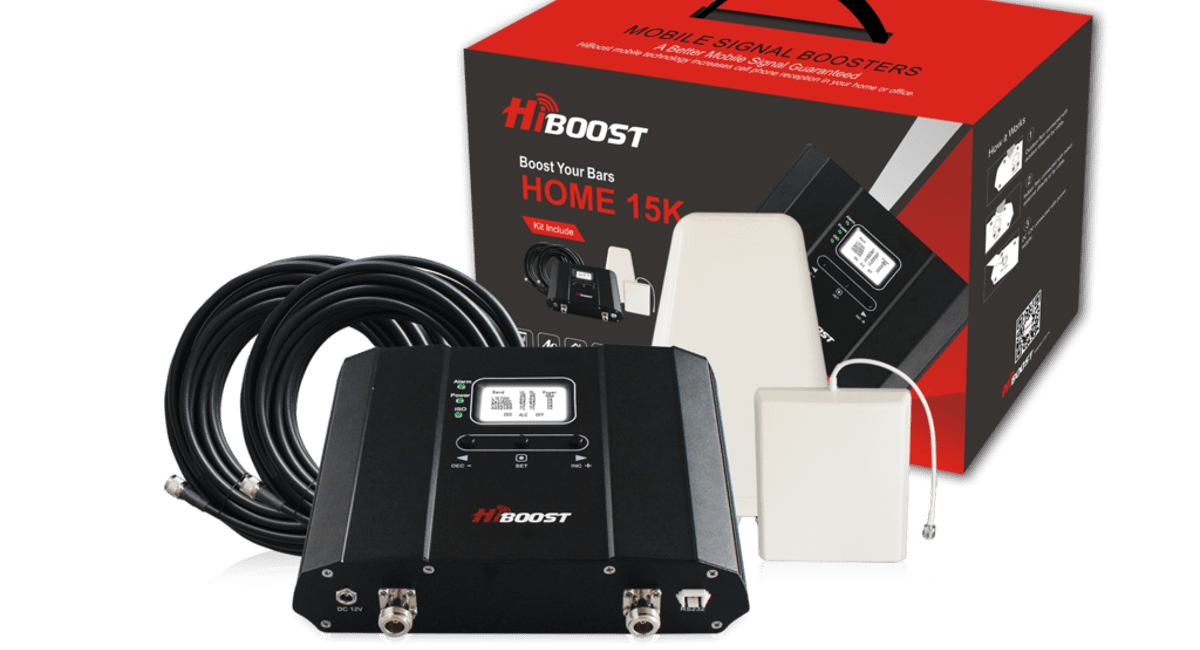 There's no doubt the majority of your customers already rely on their smartphones for a variety of different tasks—phone calls, texting, downloading and streaming content, and IP-based home control, to name a few. Given the fact that so many smart home products communicate via Wi-Fi, you may have focused mainly on beefing up the home network to support these IP-based applications.
But don't forget about the cellphone network when you're designing a home networking system. Your customers also require a solid, reliable cellphone signal to handle the myriad of tasks that smartphones juggle today.
A Cellphone Love Affair
Consumers' reliance on smartphones as their primary communications, data collection, Internet surfing, and home control tool is only expected to increase, thanks in part to the rollout of 5G cellphone networks. It's already starting to happen: According to Pew Research Center's first survey of smartphone ownership in 2011, just over one-in-ten American adults are "smartphone-only" Internet users – meaning they own a smartphone, but do not have traditional home broadband service. Instead, they rely solely on a cellular connection. This stat is from 2011, so it's safe to presume that today the number of smartphone-only Internet users is even higher
Add the fact that a growing number of smart home devices are now employing both IP and cellular connections, and in some cases only cellular, and maintaining a strong cellphone signal throughout a residence becomes even more important.
Bringing More Cellphone Power to the People
Unfortunately, cellphone coverage is still spotty in many areas of the U.S., leaving these consumers to deal with dropped calls, slow data downloads and text messaging, fast battery drain, and the inability to communicate freely with cell-based smart systems. Even when cell service is available, the design and makeup of a home can degrade signal reception.
For these reasons, cellphone signal boosters should be a part of your product portfolio. HiBoost, for one, offers a variety of products designed for both residential and commercial applications. According to HiBoost senior digital marketing manager Sam Page, the company plans to launch a training program for home systems integrators who want to learn how to install, configure and service cellphone signal boosters.
Mastering Signal Booster Installation
"The installation of a cellphone signal booster is a lot more difficult than you might expect," Page continues. "It involves taking a site survey, climbing on a roof, installing an outdoor antenna, and establishing solid signal reception."
One of the trickiest aspects of the installation, he says, is sustaining a strong dB level throughout the residence. If not, the strength of the signal will suffer—you and your customers will notice this by dropped bars on the cellphone screen. A cellphone signal booster can prevent any dropped bars and communications snafus throughout the entire property only if the product has been adequately engineered and installed properly.
"We pride ourselves on the quality of our commercial boosters and this has trickled down to our residential boosters," Page says. "Although most residences aren't going to be ideally suited for superior cellphone signal coverage throughout due to thick walls, heavy insulation, and concrete construction, there are solutions that can provide cellphone users with a strong, solid connection no matter where they are inside or outside the home."
Page envisions the market for cellphone signals boosters to continue to grow, as consumers become increasingly tech savvy and as 5G grows more pervasive. "People will come to expect fast and strong cellular connections everywhere."
The market is ripe for boosters, and with manufacturers like HiBoost offering products in a variety of sizes and for a variety of applications—including in-vehicles—now is an ideal time to add cellphone signal boosters to your home systems offerings.