There was a time when cables were the profit "darlings" of the AV industry. Then 4K video came along with its 18Gbps data rate and things got complicated. Cheap copper cabling technology no longer works over the required distances. Optical technology solves the technical problem, but what happens to integrator profits?
Optical cables and a new profit model
Cheap copper cabling gave integrators the opportunity to generate a nice product margin without worrying about quality or interoperability. In comparison, optical cables are expensive. Quality and interoperability are ongoing concerns. Early optical products had serious quality issues and were sometimes promoted with false claims. Integrators were left holding the bag and wondering what brands they could trust.
And yet…demand for better video experiences and more bandwidth is not going away. We can't go back. Therefore, the question becomes what can we do to make optical cabling more profitable for integrators?
At Inneos, we see the 4K transition as an opportunity to change the game. We envision a new paradigm that is more "thoughtful" and "installer friendly." Making more profit on installations by reducing the cost or increasing the number of installations using existing labor are a few ways to rebuild profitability.
3 Ways to Change the Video Cabling Game…
Performance Must Become Non-negotiable
AV professionals profit from their expertise in designing great audio and video experiences. We should not be trading off features like HDR, frame rates, and color depth to get a data rate that is acceptable for our older cabling. Compression should only be used to fit into clothes that are a little too small for you and compromises have a way of coming back to bite you once customers become a little more knowledgeable.

Cabling Designed for Installers
Why do installers have to guess at the required length and then hope they got it right? Why can't video cables be cut to length in the field like electrical or telephone wiring? Standard fiber can be installed as easily as category cabling and has the bandwidth for 4K, 8K, and beyond. If installers are not quite ready to terminate fiber, then they should pull pre-terminated standard fiber. It's just as easy as pulling a proprietary cable and it will stay in the wall for the next upgrade or if the ends are somehow broken.

Recognize that Aesthetics Matter
A lot of time and money is spent re-opening finished walls to hide cabling. Let's increase the productivity and throughput of installation teams by making "hiding" cables a quick, effortless process. Standard optical fiber comes in many varieties. Invisible fiber is translucent and less than 1mm in diameter, allowing installers to hide it in plain sight. If an installer absolutely must pull cabling through a wall, they should use standard plenum rated, commercial fiber. How about outdoors or in a factory or restaurant where things can be easily damaged? Standard "armored fiber" is sheathed in Kevlar and is nearly indestructible.
The AV industry grew up moving from one limited cabling option to another. How many cables have been run through walls, only to be pulled back out for repair or to upgrade? If a change must happen to meet the performance requirements of 4K video, why not take a moment to think about how video interconnects should really work?
About Inneos
Inneos makes optical products specifically designed for video. Our unique technology uses multiple wavelengths of light to merge signals onto a single industry-standard fiber. This "one fiber" approach allows installers to use a single fiber to connect sources and displays bi-directionally up to 1000 meters away. Our award winning Real4K™ Optical Adapters and InvisiCable™ kits convert electrical HDMI signals to optical and include pre-terminated lengths of standard fiber making it easy for installers to transition away from proprietary cables. Inneos designs and manufacturers our products in the USA.
Click here to learn more: www.inneos.com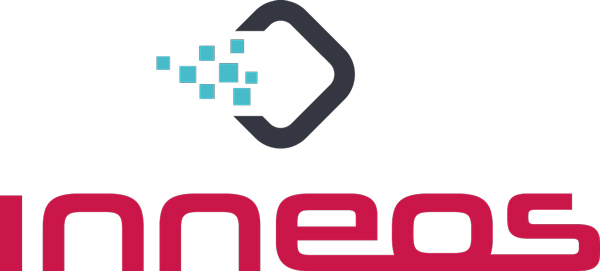 If you enjoyed this article and want to receive more valuable industry content like this, click here to sign up for our digital newsletters!