The concept of wellness as it relates to technology is a relatively new one, but has recently seen wide-ranging adoption across a number of industries. Savant discussed the topic at-length during its CEDIA Expo TechTalk, and focused on how CE pros can provide the best lighting experience possible to their clients, partly by emphasizing how the lights in their home can alter the way they feel.
During his TechTalk, JC Murphy, president of Savant, discussed openly how the company labored to figure out how to make lighting into something more personal.
"[Lighting was] really not personal," he says. "It was really hard to make a lighting control system a personal experience without hundreds of thousands of dollars and hundreds of man hours to get it there," says Murphy.
Personalization Needs to Equal Comfort
But it isn't enough to simply provide personalization to customers, integrators need to make that personalization experience more comfortable.
"If you make anything in your environment or in your lifestyle personal, you use it," says Murphy, alluding to how both customizable and comfortable our smartphones have become. To that end, Savant worked to create a link between lighting personalization, lighting wellness, and comfort: circadian rhythm mode.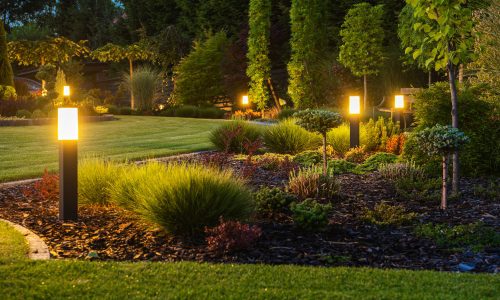 We are thrilled to present a lecture topic that delves into the connection between light and our surroundings, exploring how landscape lighting can transform a space from ordinary to extraordinary. Our keynote speaker, Janet Lennox Moyer, will share her extensive knowledge on the complexities of landscape lighting in design, commissioning, and maintenance and provide participants with the tools to identify good versus bad practices and techniques. Join us for an enlightening session that will unlock the secrets to success in landscape lighting design with one of the industry's most respected experts, Janet Lennox Moyer.
Register Now! 
Within this mode users are not only able to personalize their experience, but they can also allow the inside of their home to "mirror exactly what happens outside in terms of color temperature," says Murphy. This provides homeowners with several benefits, the most important of which is increasing the release of melatonin into the brain, a key chemical that helps people fall asleep.
As a result, Savant is now able to provide integrators with a product that can cover both the bases of personalization and wellness. Eventually, Murphy speculates, this service may become mandatory, with consumers refusing to buy a home that doesn't offer tunable white and colored lighting. 
Now is the time for integrators to get acquainted with personalized lighting and wellness, so be sure to watch the full TechTalk in our video above.
If you enjoyed this article and want to receive more valuable industry content like this, click here to sign up for our digital newsletters!