As the smart home market continues to mature the category has also expanded into being more than just a place to get home theater and home control solutions. Wellness is increasingly becoming more important to the industry and a core tenet of home wellness is indoor air quality.
Indoor air quality systems purify a home's air from dust, dirt and other allergens, as well as a variety of odors and other factors that can affect the health and wellness of occupants.
Using its engineering capabilities, along with its experience as an appliance manufacturer, and its global brand cache, LG entered the wellness market a few years ago before it became trendy.
Today, LG offers a complete line of indoor air quality products that includes its PuriCare 360. Available for just under $700, the PuriCare 360 can be used in new and existing home environments as a turnkey solution that can clean air in a range of room sizes.
Trying the PuriCare 360 in my home, I set the unit up in my living room during the height of pollen season in the greater Boston area.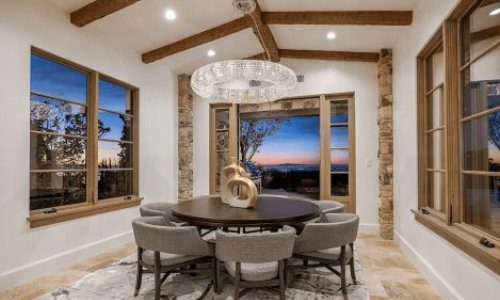 As a custom integrator, lighting is in demand. Effective communication, education and showcasing the value proposition of LED light fixtures in conjunction with integrative control systems are the keys to overcoming challenges and closing sales in this specialized market. Join us as we discuss the future of digital lighting and control with David Warfel from Light Can Help You and Patrick Laidlaw and Mark Moody from AiSPIRE.
Register Now! 
LG PuriCare 360 Features and Setup
Shipping to my house in a single box, I found the unit to be surprisingly light and easy to unpackage.
The PuriCare 360 is designed for rooms up to 310-square feet. According to LG, the PuriCare 360 provides 360-degrees of air purification, as well as a user interface that includes a visual indicator that uses a color system to communicate air quality levels.
Other features built into the PuriCare 360 include a clean booster head that augments the unit's 70-degrees of coverage rotation. LG also emphasizes the indoor air purifier provides a HEPA filter as part of its multi-filter system to clean six different types of particles. Overall LG states, the unit traps 99.7% of particles.
---
CE Pro Features
LG's PuriCare 360 provides 360-degrees of air purification
User interface uses a color-coded indication system to communicate air-quality levels
The air purification unit incorporates a HEPA filter that traps more than 99% of particles
Operates quietly at levels as low as 25dB
Compatible with LG's ThinQ app
Street price is $699.99
---
A couple of other important features the LG air purifier offers include compatibility with its SmartThinQ technology that facilitates remote management capabilities. Arguably this next feature, along with its ability to purify a room's air is the one performance element that most users will value highly—its low noise levels. LG states the PuriCare 360 operates at noise levels as low as 25dB.
Installing the product did not take that long.
Once I had removed the main unit from the box, I removed the air purifier's filter, which was packaged separately within the main unit. After removing the various tape and other packaging of the PuriCare 360 I inserted the air filter, then I snapped the air filter's front panel into place, and I plugged the air purifier in.
Setting the unit in "auto" mode, which for my purposes means "set and forget" I placed the unit between my living room and dining room and that was pretty much the entire installation of the unit.
Performance and Final Thoughts
Right off the bat my review started by running the PuriCare 360 during the height of pollen season in Massachusetts. Leaving my home's windows open I thought the unit did a good job of nullifying the effects pollen can have as an allergen. I did not feel as stuffy and I did not sneeze as much once the air purifier was setup and running.
Two key components beyond the obvious of air purifying that make the LG unit attractive is that it runs extremely quiet. Unless you are sound engineer 25dB may not mean a whole lot, but suffice it to say, the unit runs quiet. It will not drown out a TV or radio if it's in the same room, and even when it is working hard, its noise levels will not exceed the volume levels of an AV system at its typical settings.
The other aspect of the LG unit that I found really important is its Energy Star rating. Before reading through the PuriCare 360's literature I had concerns about it being a power hog, especially in a room that already had an in-window air conditioner.
Thankfully my energy consumption concerns were unfounded. It draws very little power and arguably more importantly, it draws nothing in terms of amperage. In my room with the AC, a TV and other electronic components I had fears that I could potentially pop my home's circuit breaker, but I was wrong, it lives harmoniously with my AC unit.
Validating its energy efficiency, I compared the PuriCare 360 to a 6,000 BTU air conditioner (LG LW6019ER) that LG also manufactures. The rated amperage draw of the AC unit was 4.4 amps, while the air purifier draws less than half that amount at 1.9 amps.
Circling back to the air purification the PuriCare 360 provides, the unit does not discriminate. It minimizes dirt, pollen, good smells and bad smells, and the air purifier's front panel easily communicates what it is purifying through its color indicator and symbols that it displays. The unit also engages quickly to eliminate air quality issues, and because of its large user interface and color-coded indication system, you can see the status of the unit from across a room at a variety of angles.
Maybe the only part of the PuriCare 360 that I didn't care for was its integration with LG's companion app. I found it difficult to integrate its operation with the app. Despite my problems with the app, I did not find it to be a problem because as I stated earlier, I view a product like an air purifier as a "set and forget" home appliance. For what it's also worth, the air purifier also comes with an easy-to-use companion remote to further minimize the need to use the app.
So, how does this product fit into a custom integrator's business plan? In my view, I see it as a turnkey, retrofittable appliance that dealers can offer with a service contract that includes the changing of filters (replacement filters cost approximately $129) and other similar maintenance options.
Boiling it down to more simple terms, if homeowners want a single room, simple-to-use, affordable air purifier solution, I highly recommend checking out LG's PuriCare 360.
---
CE Pro Verdict:
Pros:
Covers rooms up to 310 square feet
The PuriCare 360 offers near silent operation
It recognizes odors and other airborne elements quickly
Cons:
Does not work well with ThinQ app
The PuriCare 360 will need some space within a room to reside
If you enjoyed this article and want to receive more valuable industry content like this, click here to sign up for our digital newsletters!