Incorrect placement of TVs is the most common mistake integrators make in outdoor projects, and that's one of the reasons Peerless-AV has unveiled its new Neptune Partial Sun Outdoor Smart TVs.
With the increase in social distancing restrictions and limitations during the pandemic, the outdoor living market has grown immensely, including outdoor TVs. Now more than ever, consumers are embracing outdoor entertaining and investing in the outdoor oasis of their dreams, according to Earl Naegele, managing director of commercial sales at Peerless-AV.
Peerless-AV's newest innovation, the Neptune Partial Sun Outdoor Smart TV, is an all-season solution for quality outdoor entertainment and living. Complete with a 4K, UHD resolution and HDR panel that portrays a more realistic image and true color representation, the Partial Sun Series offers 178-degrees of viewing, allowing consumers to enjoy stunning views from anywhere in their backyard.
Created with industry leader Peerless-AV's innovative technologies and maintenance-free construction, the series can withstand harsh weather elements such as rain and snow, as well as operate in temperatures ranging from -22°F to 122°F (-30°C to 50°C).
The Peerless-AV Neptune Partial Sun Outdoor Smart TVs also give consumers the freedom to bring their favorite content and apps outdoors, creating a feature-rich outdoor retreat. This smart TV is customizable with hundreds of apps available in the webOS content store, so consumers can enjoy enhanced content from popular streaming services right in their backyard.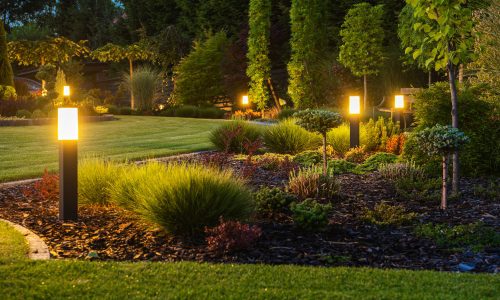 We are thrilled to present a lecture topic that delves into the connection between light and our surroundings, exploring how landscape lighting can transform a space from ordinary to extraordinary. Our keynote speaker, Janet Lennox Moyer, will share her extensive knowledge on the complexities of landscape lighting in design, commissioning, and maintenance and provide participants with the tools to identify good versus bad practices and techniques. Join us for an enlightening session that will unlock the secrets to success in landscape lighting design with one of the industry's most respected experts, Janet Lennox Moyer.
Register Now! 
Featuring the exclusive LG ThinQ AI Home Dashboard, the Partial Sun Series also allow for convenient control of compatible connected IoT devices, such as smart home lights, appliances, and more. Available in 55-, 65-, and 75-inch versions, each Neptune Outdoor TV includes a free outdoor-rated tilting wall mount to provide a secure installation.
"One of the common mistakes I see is placement and not taking into consideration sunlight conditions," says Naegele.
"That is one of the motivating factors for us to migrate into a partial sun product. Shade works for about 60% of TV installs… maybe as high as 70%… but you're still going to get intermediate sunlight coming from the east at sunrise or from the West at sunset. The best advice is to face the TV, if possible, north and south, so you're not getting that heat-bearing, intense sunlight for three of four hours in the mornings or in the evenings. If the TV is facing east or west, a partial sun unit is going to allow you to put our product in more places than we ever could. And that's valuable to the integration space."
Naegele notes that with the new LG panels Peerless-AV is using, the TV has a viewable axis up to 178 degrees, which adds the flexibility of placement.
"If the client has a 50-meter pool or 25-meter pool, that's going to require a lot of off-axis viewing," he adds. He also advises integrators to make sure they are using an outdoor mount that isn't going to rust and has secure cubbies with a pressure plate cover for the cable management.
If you enjoyed this article and want to receive more valuable industry content like this, click here to sign up for our digital newsletters!