While some clients were hesitant to have technicians in their home during the coronavirus lockdown, they seemed to have no qualms about outdoor audio and landscape lighting projects.
"They don't even think twice about having us there; it's just not a concern to most of them," says Don Dixon, president of Definitive Electronics in Jupiter, Fla. "Right now, customers are telling us, 'Of course you can work outside at my house.' They have no issue with it."
The ability to perform outdoor audio projects is made even simpler for Definitive Electronics due to the self-contained solutions they use from Coastal Source. Dixon says his typical outdoor audio project is a combination of Coastal Source satellite speakers, along with 2-Way Ellipse Bollards and 3-Way Ellipse Bollards.
"We mostly use the 3-Way Ellipse Bollards because they have a lot of bass response with a subwoofer built into them. We sometimes will install three or four of those in a landscape," says Dixon. Definitive Electronics routinely works in seaside homes with massive yards along the ocean, as well as smaller properties that don't border the water, but usually have swimming pool landscapes.
"In a poolside landscape, we will get just as much sound using multiple 2-Way Ellipse Bollards versus smaller satellite speakers, with the addition of a subwoofer," notes Dixon.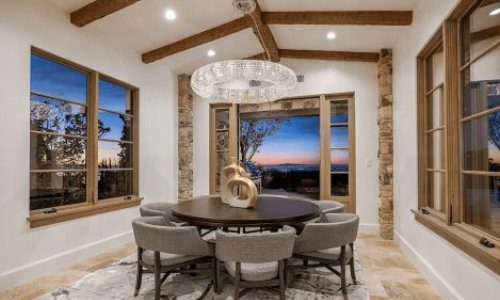 As a custom integrator, lighting is in demand. Effective communication, education and showcasing the value proposition of LED light fixtures in conjunction with integrative control systems are the keys to overcoming challenges and closing sales in this specialized market. Join us as we discuss the future of digital lighting and control with David Warfel from Light Can Help You and Patrick Laidlaw and Mark Moody from AiSPIRE.
Register Now! 
Definitive's outdoor installations are made even easier during COVID-19 using Coastal Source's CRS700 family of amplifiers, which can be placed inside the home in the rack or outside. The exterior amplifier enables the installation crew to not have to enter the home.
"We don't want to walk away from a potential upgrade, so the outdoor sealed boxes give us the flexibility to power the zone. We install the speakers, an outdoor amplifier, Wi-Fi adaptor and plug it in. We never have to enter the home. The client can literally plug in their phone and use Apple AirPlay to listen to the music from their phone," he says.
Because these systems are becoming more common, Definitive Electronics now routinely prewires new construction homes to include 12-gauge wire stubbed out to every side of the home.
"Later, we go back and install a Coastal Source connector box where we convert the speaker wire to the Coastal Connector (CC) proprietary wire. The wiring is just as critical as the speaker. If we had to use some sort of gel-filled wiring and bury it into the dirt, those conductors would not last long. That is a service call that is bound to happen. The Coastal Source splice box is totally sealed… there is no water intrusion. From that box, we can run Coastal Source's proprietary wiring throughout the property, making all the connections IP-68 rated," explains Dixon.
Landscape Lighting Takes Off
Definitive Electronics does about five outdoor projects per month, and nearly every one of them includes both audio and landscape lighting. The company wasn't doing any landscape lighting until four years ago when Coastal Source introduced Dixon to the category. That has led to individual projects with as many as 580 lighting fixtures and priced at over $300,000.
"Coastal Source introduced me to the category. We were using their speaker line but just never really thought landscape lighting was a good fit for us. Today, 50% of our outdoor business is landscape lighting," says Dixon, who adds that simply showing off the high quality of the Coastal Source product is often a strong selling point for his clients.
"It is definitely an attention-getter. When we are introducing a product to a client, we can hand them a Coastal Source product to compare against a competitive product, let them know it has IP-68-rated connectors, it has to be installed by a trained professional, and it has a lifetime warranty," he notes.
Definitive Electronics is also able to use landscape lighting to showcase its control capabilities. Among the unique projects the company has tackled includes several homes that border protected turtle sanctuary beaches. During the nesting season, landscape lighting is detrimental to the sea turtles. So the Architectural Commission (ARCOM) in Palm Beach and other areas has rules in place to limit outdoor lighting in those areas.
"A lot of our projects won't get approval from ARCOM for permitting unless they meet that criteria. The lighting can only produce a certain number of lumens for the property as a whole, with specific limits for the front yard, side yards and backyard. In some cases, we really want to install more fixtures but we can't," comments Dixon.
That's where Definitive Electronics' ingenuity comes in. The team will power certain fixtures on dedicated circuits and then use amber filters on those lights. In turtle season, the company will program certain circuits to not power up and others with the amber filters to activate. That programming capability enables them to maintain safe and aesthetically pleasing pathway lighting for the homeowners while protecting the turtle habitat.
If you enjoyed this article and want to receive more valuable industry content like this, click here to sign up for our digital newsletters!