AV industry veteran Ian Morrish recalls back in March 2009 watching a U.K. TV show called "The Secret Millionaire" and an episode that featured a holiday home for terminally ill children and their families, and wanted to figure out how he could donate to the worthy cause. Rather than simply donate money, Morrish sought a way to use his custom integration background and connections to do more. How about a theater room to bring some joy to the kids and families?
Well, about one year later a log cabin on the Millionaire's grounds had been transformed into a cinema.
"That was it. I think the defining moment for me was when I saw two little girls, dressed in the same [outfit], watching 'SpongeBob SquarePants' on the big screen, cuddling up together," Morrish says, noting the simultaneous sadness to it that one of the girls was terminally ill.
Still, it was worth the effort, he thought, to see if he could play this small part of bringing some theater magic to more children. Morrish had been touched by the work of U.K.-based charity Together for Short Lives and how the country's leading charity children with life-threatening or life-limiting conditions ensures they get the best possible care wherever and whenever they need it. Toward that end, Together for Short Lives runs 53 children's hospices among its care services, and Morrish approached them.
Fast forward as we near the end of 2020, and Morrish's Together for Cinema can say this summer it hit its target goal of completing 25 theater rooms over the past decade at various Together for Short Lives children's hospices. He says CEDIA and AV manufacturers have provided a great push, as well as the integrators that work with Together for Cinema installing the theaters.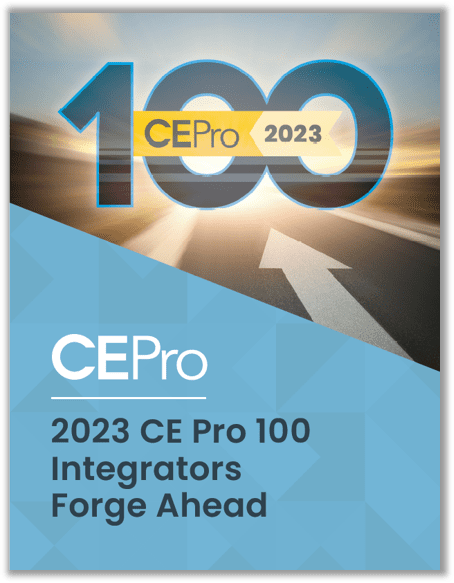 Which companies in the custom integration market made CE Pro's 24th annual CE Pro 100 list?
"Once word got around, I won't say it became easy to generate product, but people identified themselves as, 'Yes, come to us for [speakers, projector, etc.],'" Morrish says, pointing to brands like Monitor Audio, Crestron, Middle Atlantic and others as being very supportive. Manufacturers have supported projects both by giving Morrish bulk product, like Epson did for projectors, for example, or a per-project basis perhaps with their integrator relationship.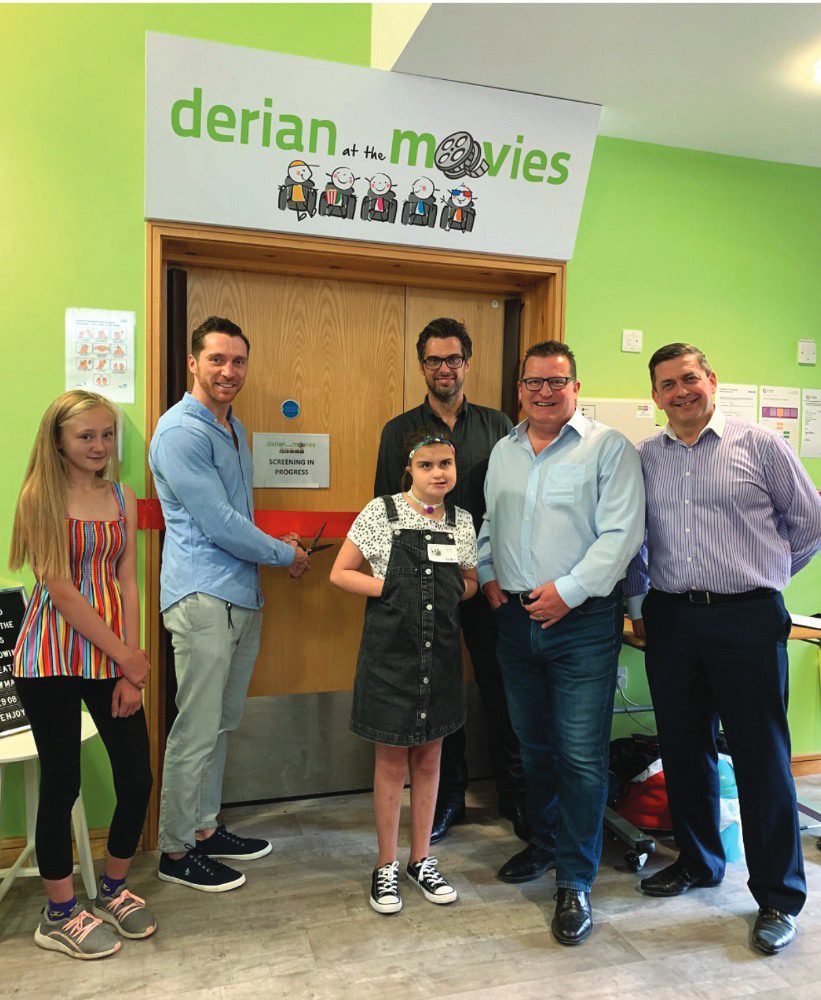 Derian House Gets a Major Tech Makeover
One project that stands out Morrish wanted to share with CE Pro was for Derian House Children's Hospice in Chorley, Lancashire. The project was completed last year but was several years in the making.
Integrators had been reading about Together for Cinema's work, and in September 2014 Stephen Nevison from Intuitive Homes contacted Morrish, but there wasn't a potential job in the integrator's area at the time. Early in 2018, Nevison contacted Morrish again and mentioned that he knew of a children's hospice near him that might be interested in having a cinema room installed. Eventually Morrish connected with Derian House about a major refurbishment about to start, so the timing was perfect and there was a CEDIA installer ready to go.
"We ended up installing a fabulous cinema room, it was a super installation," Morrish says.
The project wound up including: Arcam AV receiver; Artcoustic speakers; Crestron HR150 remote, TSW1060 touchscreen & MC3 processor; Dataflow AV Modigliani Velvet fixed-frame screen; Epson EH-TW9100 projector; Kaleidescape Cinema One; Lutron lighting and automated shades; Middle Atlantic rack system; and to top things off a Starscape star ceiling.
As with other Together for Cinema projects, Derian House had a grand opening to show the cinema room, even starring U.K. actor Ben Batt among the attendees as part of his involvement with the hospice.
If you enjoyed this article and want to receive more valuable industry content like this, click here to sign up for our digital newsletters!