Frame My TV Triples Factory Size Despite Coronavirus Pandemic
Despite the global pandemic putting a halt on his expansion plans, Frame My TV owner Kevin Hancock persevered moved his company into a new facility.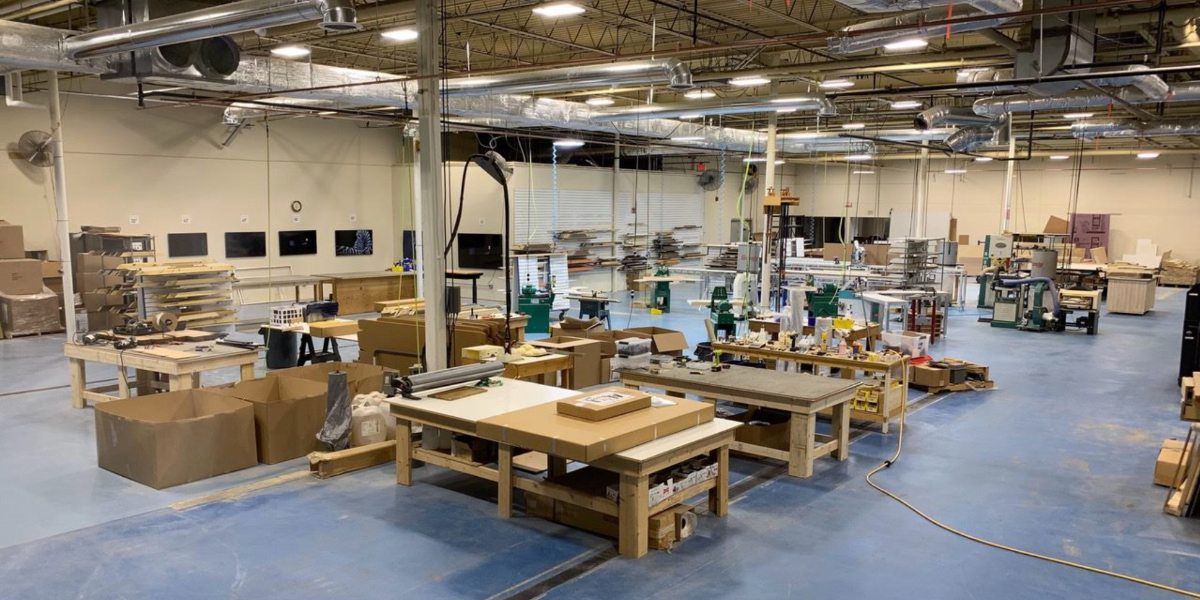 Ever since the CEDIA Expo 2019, TV decor innovator Frame My TV (FMTV) has been on a growth tear with its solutions for owners of Samsung's successful The Frame TV. As more consumers continue to learn about the options they now have with Frame My TV's easy-to-add-on deco frames, activity at the factory has been stretched to keep up, and it became clear that more space was sorely needed.
In early 2020, FMTV founder and president Kevin Hancock made the decision to get a larger space and move operations to a new facility and build it out. The timing seemed perfect. After finding a great space, everything was lining up well, but then COVID-19 hit. Businesses in Massachusetts suddenly had to deal with the impact of the pandemic: mandated shutdowns, employees sequestering at home, furloughs for many, and layoffs for many more.
The timing could not have been worse. The business was booming and orders continued to flow, so just as the company's new lease started and orders were on the climb, Hancock found himself with no workers and still had an entire new factory to set up! So he did what dedicated business owners do when faced with pandemic-related challenges — he dug in and persevered.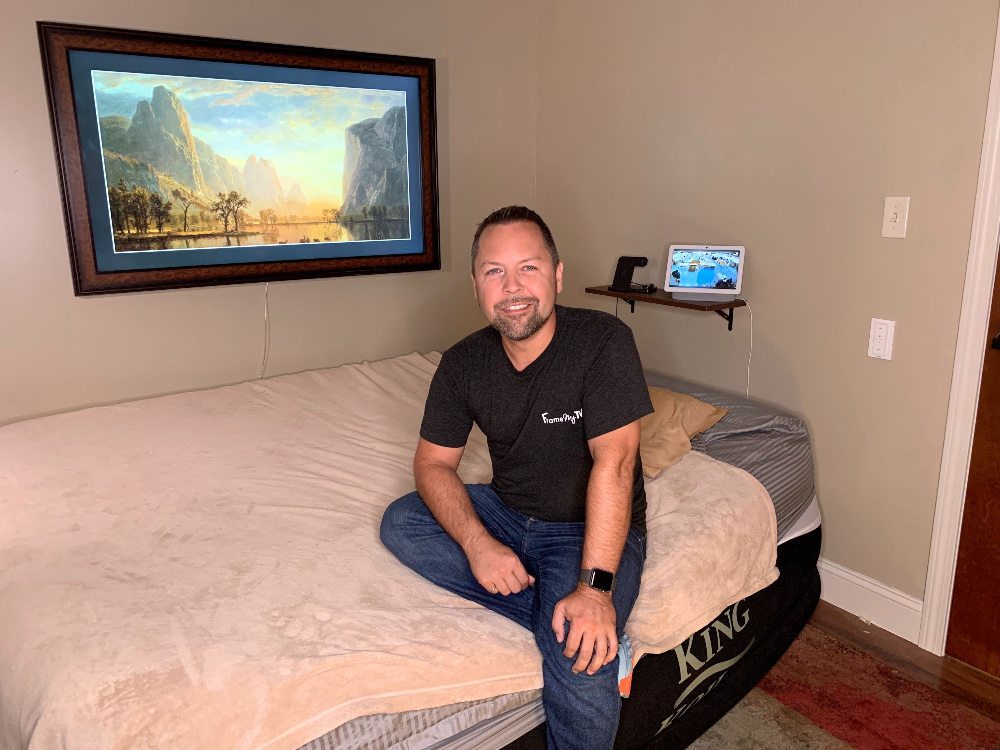 Putting a mattress on the floor of his new office and literally living out of the new space, Hancock began to move his old factory into the new space – day by day, one truckload at a time. Little by little he made headway with the overwhelming task. Eventually, some of his employees even disobeyed the employee ban and volunteered their time to help out.
The good news is that Frame My TV was indeed able to get every bit of its materials, machinery and merchandise out of the old plant and into the new digs. And as the coronavirus scenario began to improve locally, Hancock was able to slowly bring back his team of dedicated employees. In fact, headcount is now twice what it was before the pandemic.
"We are blessed to be able to report to our dealers and growing world of consumers, Frame My TV is now in a manufacturing and administration facility that is 300% bigger than before," says Hancock.
"All parts of operations are improved: more efficient manufacturing, better storage and warehousing and even better demonstration and gallery facilities. And as Samsung's The Frame continues to also gain new customers worldwide, FMTV is gaining them too."
---
For information on Frame My TV, images of some great installations, or to arrange for any intervews with Kevin Hancock, please contact Richard Frank of Frank Marketing for support. Call him at 949-637-0700 or email him at rfrank@framemytv.com.