The inability for integrators to collaborate in a longterm meaningful way with interior design professionals is an age-old industry saga. The two groups seemingly struggle with how to mutually coexist in a world in which there are ever-increasing technology needs for the end-user customers.
Through the eyes of a designer, the stereotypical integrator is a male, somewhat macho, Type A personality who speaks in technical jargon that is difficult if not impossible to comprehend. Meanwhile, through the eyes of an integrator, the stereotypical designer is a female consultant looking to quash as much technology deployment in the home as possible in favor of aesthetics.
The reality today is that both groups need to get along well for the sake of their clients, especially as technology needs move to the forefront of homeowners' desires. The need for cooperation between designers and integrators is unavoidable. And done right, profitable.
At CEDIA Expo 2019, a leading design professional and a leading custom integrator sat together for a discussion as part of the Design Connection Tour events at the trade show in Denver. The duo — Dawn DeLuca, principal of Dawn DeLuca on Design, based in New York City; and Shalom Illouz, owner of Powerfull Systems in Los Angeles — had a frank and open discussion with a small group of designers to clarify various misconceptions that both groups of professionals might have about each other.
Among the topics on the table were how to build a solid working relationship, budgets, the susceptibility of smart home technology to hacking and how to prevent that, and various key technologies such as voice control.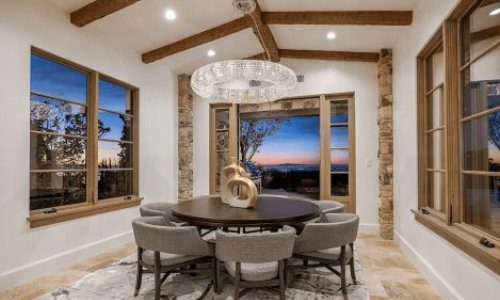 As a custom integrator, lighting is in demand. Effective communication, education and showcasing the value proposition of LED light fixtures in conjunction with integrative control systems are the keys to overcoming challenges and closing sales in this specialized market. Join us as we discuss the future of digital lighting and control with David Warfel from Light Can Help You and Patrick Laidlaw and Mark Moody from AiSPIRE.
Register Now! 
Misconception #1: Designers Hire Integrators Directly
Interior designers are usually not the entity that hires the integration company.
"I don't hire you," says DeLuca bluntly. "I don't hire the plumbers or any of the other contractors — my client does."
She adds, "I certainly will have a list of recommended professionals for them, but it's ultimately up to them who they hire. Then it's up to us as professionals to sit down and have a conversation and talk through a project how it's going, how we're all going to work together."
DeLuca adds that a key part of the role the designer fills is bringing the integrator and the electrician together once the client has hired those professionals.
"It's to understand and respect each other, and communicate problems to each other, before going through the client. We really have to cohesively work to make the client as comfortable as possible," she adds.
Misconception #2: Designers Don't Think Integrators Are Necessary
DeLuca admits that in the past, designers did not know they even needed to have an integrator on a project.
"Now, we automatically talk with clients about bringing in an integrator. From the very beginning with the client, you need to start asking some of the questions and introducing technology. The first reaction from a client is usually, 'I can't afford that.' We have to teach them that they can. It all depends on what they need and what they want. It's giving them a sense of security."
She says it is important for all designers to "understand a little bit" about the technology, similar to their level of knowledge regarding electrical and plumbing. She says that knowledge helps her establish her clients' needs and have a general sense of how the technology installation process works.
Misconception #3: Technology Can Just Be Added Later
Designers now recognize how important technology is to a home, just like plumbing and electrical. Thus, they now have a recognition that the integrator needs to be engaged early in the home construction process and it is vital to share that knowledge with their customers.
"Technology is really part of the construction and design," says Illouz. "Clients always say they don't need it or they don't want it, so we really have to start with the basics in conversation with clients."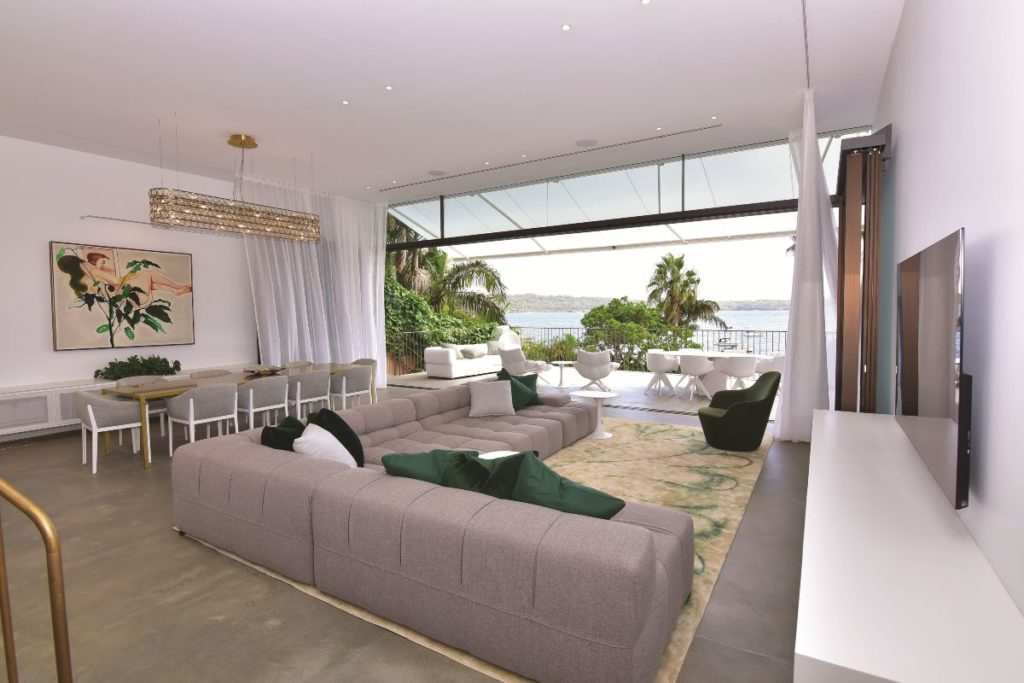 Illouz recommends designers ask questions like, "Do you need to be able to get online?" or "Do you need Wi-Fi that works properly?
"You start with these basic things and then expand. Th ere are a lot of questions that you have to ask … 'Do you want music in the space? Do you want a TV in the space? Do you want a TV in the bathroom?' It definitely goes hand-in-hand with design."
He adds, "Sometimes there's a disconnect when we design some technology and present it to the clients, but the designer is creating something completely different for the space. Then we show up with this big TV and the designer says, 'What the hell is that? I don't want that here.' But today there are a lot of different ways to conceal the technology and not have it be intrusive. This is definitely a dialog that integrators need to have early on with the design team."
Misconception #4: Designers Want to Make All the Technology Decisions
DeLuca says it is not uncommon for the homeowner to ask the designer about their recommendations or selections for various pieces of technology. She recommends design professionals not fall into that trap.
"Clients will ask me questions like, 'How do we know what technology we're supposed to be using?' When I get into that conversation I get a little nervous, but then I remember, 'Wait a minute. I don't have to make that choice. That's what the integrator is for.' That is why finding someone that you're comfortable working with and that you know you're going to get along well with is vital," advises DeLuca.
Misconception #5: Designers Should Not Discuss Technology Needs with Clients
Even though the custom integrator is the recognized professional, that does not mean designers should be totally mum with their clients about technology. Indeed, it is beneficial for them to engage with customers about their technology needs even before the integrator is brought on board.
"We need to help our clients find a solution. As designers, we have multiple forms that we have clients fill out. We ask every question under the sun, even 'Do you want the handle of your toilet bowl on the left or right?' We need a similar checklist form like that for technology," says DeLuca.
Designers want a basic form that they can use as the basis for a conversation with their clients about technology needs. The form should be used to capture the clients' needs for safety/video surveillance, lighting, control, networking, music and TV/video.
"Using that form, we will then be able to send it to our integrator and say, 'Okay. This is what we initially had a conversation about.' It gives us an opportunity to establish a good/better/best in terms of a very broad scope. With that information, the integrator can let us know whether it's a budget range of $1,000 to $10,000, or $100,000 to $200,000. We will know budget range from in the beginning and as designers, we can set aside some of the budget needs for that," says DeLuca.
Misconception #6: Designers Hate It When Integrators Reach Out to Them
CE pros know they have to constantly be trying to find and foster relationships with new builders, architects and designers. The inclination might be that those professionals don't want to be bothered by the outreach. Not true, according to DeLuca.
"There are a number of trade associations in the interior design industry. My suggestion is for integrators to get to those meetings and start networking with people and the associations. The National Kitchen & Bath Association (NKBA) has 72 chapters around the United States and Canada. The American Society of Interior Designers (ASID) has a multitude of chapters around the country," says DeLuca.
She also points to the American Institute of Architects (AIA), the Interior Design Society (IDS) and the International Furniture Design Association (IFDA) as other potential groups to target.
"If you go into those websites, you'll see where the chapters are and be able to see where meetings and things are. Connect with their board members. Talk to us and show up," says DeLuca.
On the flip side, of course integration companies want designers to reach out to them. Illouz pinpointed CEDIA, the Home Technology Association, and the buying groups as prime sources to find integrators. Moreover, individual manufacturers from the control, audio, video, security, lighting space and more can refer integration companies to design firms.
Misconception #7: Designers Are Not Focused on Aging-in-Place Technology Needs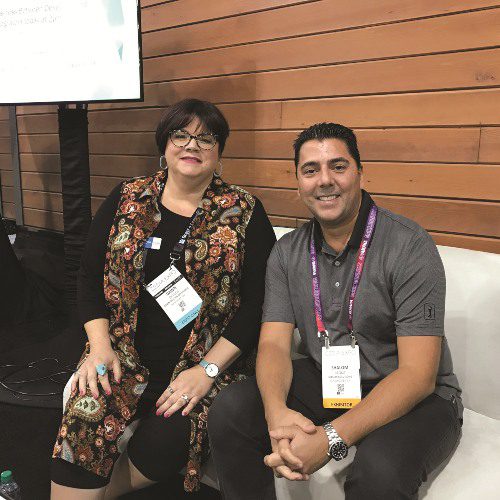 "The tech world is missing an opportunity because the worlds of design, architecture and homebuilding going forward are going to be about living in place. That means taking somebody from 'day one to day last' and giving them the ability to live in their home for as long as they possibly want to, through any aspect of their life and their health," says DeLuca. "Technology is a part of that. To allow people to live at home with lighting to sound to voice activation that give people independence."
She continues, "All of the audio and video is fantastic, it's amazing, it's beautiful, but there's another part of what technology can do for our clients that is being overlooked. Living in place, and technology that is integral to that is not really being addressed right now, so that's huge for us."
Plus, DeLuca believes integrators need to market the safety and aging-in-place benefits from the technology just as much as they currently market the luxury elements of audio and video.
"You'd be amazed at how many more clients you're going to get," she comments.
Misconception #8: Designers Love DIY Systems
The advent of DIY smart home technology has certainly brought home automation to the attention of more customers, but DeLuca says there is a massive need for education about the limitations of DIY.
"People do not realize that DIY technology is not efficient in any way. We need to get that across to people. I personally believe DIY is not an answer for any type of integration into one's home at all. I'm very adamant with my clients about that and my friends, my family," she notes.
One of the key elements that designers like DeLuca bring to the attention of their clients is the increased vulnerability to hacking from DIY systems.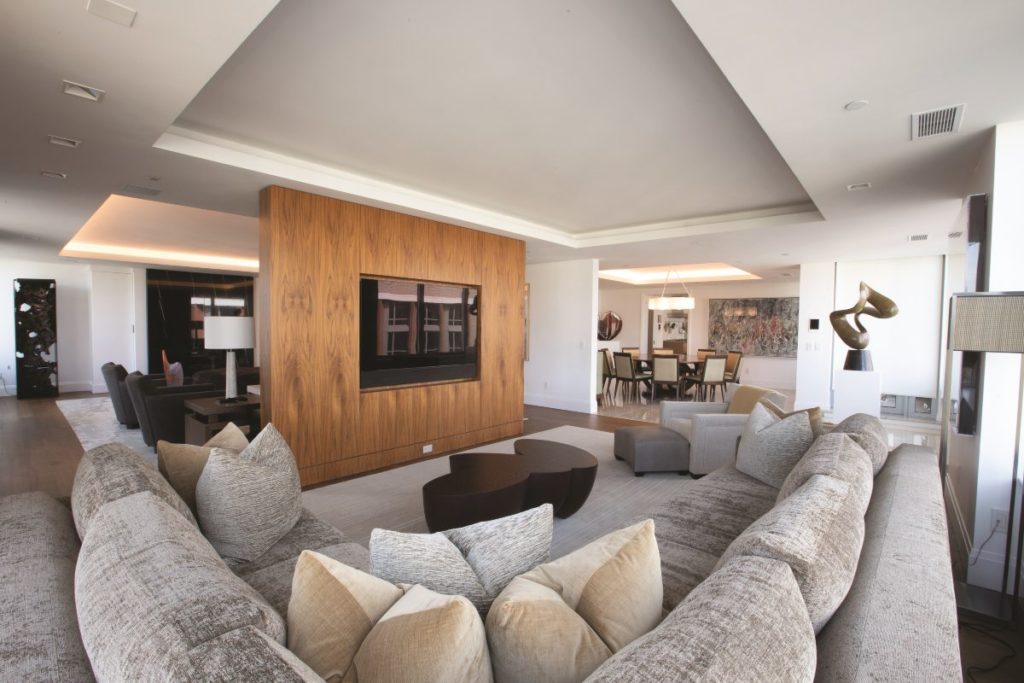 "That's what an integrator is there for. They're there to build a system as tight as they can. We need to get that message out to the consumer," she says.
Illouz believes DIY solutions are a little bit scary to the custom installation channel, but that they also create more awareness as to how difficult and how frustrating things can be when things don't work.
"Homeowners want to be able to pick up a phone and can get an integration company to fix whatever the issue is … and use quality products to fix it," he says. "I say all the time to all my clients that, 'The system is just as good as the person who's putting it in.' You can have the greatest system in the world, but if it's not deployed, managed and programmed properly, it likely doesn't work. That doesn't mean the system is bad; it could be just the installation, it could be a network issue, or it could be a lot of different things."
Misconception #9: Technology Budgets Are Difficult to Determine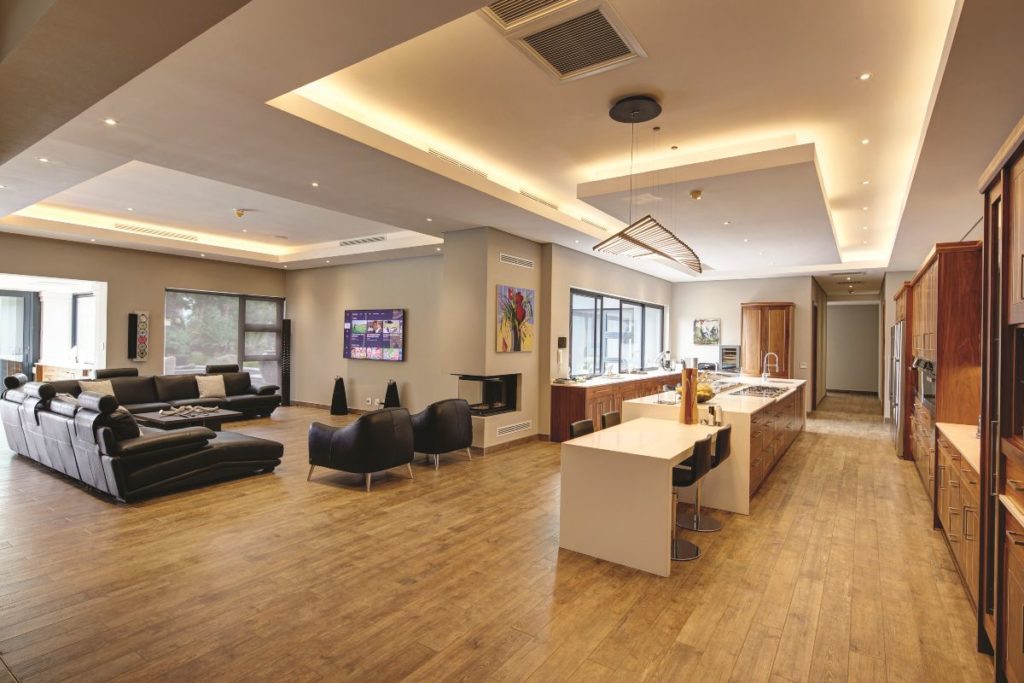 It's not uncommon for the first question from a designer or client to be about the cost of the technology. That question is very important, especially when a builder, architect or designer is plugging in budget line items early the design/builder phase of a project.
Frankly, DeLuca and other designers believe they are in the dark often about how much a particular piece of technology might cost.
Illouz likes to put costs in terms that builders, architects and designers can understand, namely in cost per square foot. For example, he says an architect or designer should set aside between $15 per square foot and $35 per square foot for technology.
"That's a good price range to deal within. If you have a client that really cares about ecology, really into all these cool things, you can start with that range of budget. It means a 10,000-square-foot home will have
between $150,000 and $350,000 in technology, including complete infrastructure elements like networking and wiring."
From that budget range, Illouz advises integrators to work backwards and start designing different elements that might alter the price up or down. He adds that a good price range just for a proper wireless network is between $4,000 and $15,000.
"You want to spend a lot of money on the network. People don't get that. People sometimes go to Best Buy. They want to buy something that's available there. That's where all the issues are, so you really want to spend money on a good, commercial-grade wireless network system and then everything else could be built above that," he adds.
DeLuca comments that designers often have difficulty getting straight answers from integrators on price ranges
If you enjoyed this article and want to receive more valuable industry content like this, click here to sign up for our digital newsletters!