The Mile of Music is an annual Americana and Roots music festival located in downtown Appleton, Wis. This year festivalgoers could leave the main stage area and head over to the Tiny House Listening Lounge, where a range of Bose Portable sound systems created its own less hectic and more intimate environment for many of the same artists who were also playing on the festival's main stages, including Tony Lucca, Dan Rodriguez, JD Eicher, Paul Childers, Claire Kelly, Sam Burchfield, and Megan Slankard.
The Tiny House Listening Lounge, which was assembled by event producer the Band Ambassador Media (BAM) Group, set up a small stage using a pair of Bose L1 Model II PA systems, three S1 Pro portable PA systems, and a T8S ToneMatch mixer.
Jamie Kent, owner of the BAM Group, characterized the lounge, whose stage was built off of a classic Airstream trailer surrounded by couches, rugs and Adirondack chairs, "as a bohemian back yard. It was an escape from the craziness of a music festival, but without ever leaving the music behind."
Kent says that small stages like the Tiny House Listening Lounge might seem out of place at large music festivals, but actually these events' sheer scale in many cases creates a need for smaller, intimate spaces at the periphery, where listeners can connect more deeply with the artists and their music.
"We wanted to create a great listening experience in that kind of situation, and Bose portable systems were the clear solution," he says.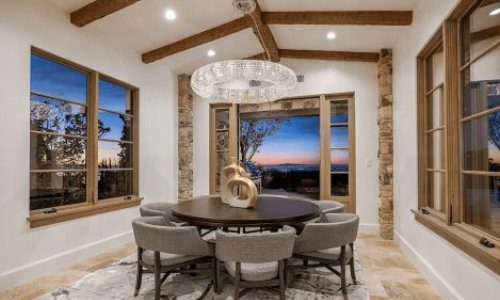 As a custom integrator, lighting is in demand. Effective communication, education and showcasing the value proposition of LED light fixtures in conjunction with integrative control systems are the keys to overcoming challenges and closing sales in this specialized market. Join us as we discuss the future of digital lighting and control with David Warfel from Light Can Help You and Patrick Laidlaw and Mark Moody from AiSPIRE.
Register Now! 
"Several of the artists walked around the perimeter of the lounge area and listened, and they were blown away by the fact that it sounded completely consistent everywhere in the area," says Kent. "We also had S1 Pro's set up as monitors, in case one of the artists felt more comfortable using a traditional monitor speaker in front of them. But really, with the L1, you just don't need monitors, because you can be out in front of the speakers and feedback isn't a problem."
Bose Speakers 'Saved the Show'
The suite of systems provided by the BAM Group proved invaluable beyond its main mission of providing great sound in any situation. A pop-up thunderstorm on day two of the festival, just before Tony Lucca's Tiny House Listening Lounge set was scheduled, forced the staff to pack up all the systems for about an hour.
"But people came for Tony's set despite the weather, so we grabbed an S1 Pro, utilized its battery power, and the crowd loved the impromptu set!" Kent recalls.
Meanwhile, the Bluetooth enabled T8S ToneMatch mixer let the Tiny House Listening Lounge's front-of-house engineer keep the show balanced without having to interfere with the seating area. "We placed the mixer off the left side of the stage and never affected the line of sight to the stage," Kent says.
Singer/songwriter Tony Lucca's thunderstorm pop-up experience was unique: Kent suggested he perform using the battery-powered S1 Pro, which turned out to be a great experience.
"[It was] a magical little moment. I had been faced with having to either postpone my set or go old school and play it totally unplugged, because they had torn down the larger equipment. Then Jamie said we can use the S1 Pro as a battery-powered self-contained P.A., and it literally saved the show," says Lucca.
"It was the perfect solution in that moment, and I didn't feel like I had to hold back at all. It sounded amazing — a real joyful noise! It's the perfect thing for any nomadic indie musician to have and be able to set up and play anywhere, any time, and really garner a connection with the fans."
If you enjoyed this article and want to receive more valuable industry content like this, click here to sign up for our digital newsletters!