When COVID-19 first hit, the effects on the commercial office market were devastating. Once-full corporate offices were suddenly empty with no need for everything from copier ink to coffee to AV equipment. But now as the corporate office world has returned to life post-COVID, many companies have reduced their in-office requirements for workers, embracing a hybrid environment that has employees in the offices only certain days per week.
That trend means many companies are downsizing to smaller spaces, or maintaining their existing facilities that were once abuzz from workers' voices but now are relatively quiet. The result is high demand for sound masking technology that creates a big opportunity for integrators.
Opt4 Group LLC in Doylestown, Pa., is a 21-year-old full-service integration company that has been installing sound-masking systems from Lencore for 17 years. The systems fit in well with its solutions that typically include video surveillance, music, traditional paging and telecom services. The company provides all the low-voltage cabling needs for its clients, sometimes with thousands of Cat 6 drops. Those drops lead to serving the AV needs of clients.
"We haven't missed a beat throughout the entire pandemic," says Ray Dundas, CEO at Opt4 Group.
"There is a lot of moving and shaking of people going on right now. Clients are downsizing their real estate from 100,000 square feet to maybe more like 60,000 or 70,000 square feet. At the exact same time because so many companies moved away from having separate offices to open-office designs with bench seating in large floorplans of open space, it lends itself to having to quiet down that space so they don't hear each other talking from 20 feet away."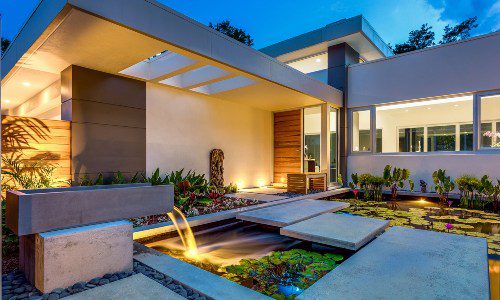 Landscape and architectural lighting create a magical and elegant ambiance for homeowners. The outdoor lighting industry has always been a phenomenal one and continues to grow in popularity. Now is the ideal time to learn more about this rapidly growing and highly profitable industry. Join our panel of esteemed lighting experts that will dive into why it's time for integrators to rethink their role in the outdoor lighting industry.
Register Now! 
Now, add in the fact that many corporate offices have many fewer people in them than pre-pandemic, and it exacerbates the need for sound masking technology. Sound masking is specifically engineered to cover up the frequency of human speech and make conversations less distracting, according to Lencore, the leading sound-masking provider for the AV industry.
Sound masking reduces how conversations taking place between people who are physically "far away" can be heard and understood by others. The technology raises the ambient background sound to a level called "speech privacy," according to the company, adding if implemented properly, sound masking should also provide comfort, improving overall concentration and boosting productivity.
"Ten years ago on every low-volt AV project that we looked at, we probably only also offered a Lencore sound masking proposal maybe 30% of the time," says Dundas. "With people coming back into offices that have been downsized or, in some cases, expanded, I can tell you we are having to 'dumb down' that sound in the space. Today, it has become hugely important. When we speak to clients who are moving from traditional officers to open space offices with high ceilings, almost everybody entertains the thought of sound masking and has a budget for it."
Opt4 Group uses the full array of Lencore sound masking technology based on the application.
"It's based on the size and scope of the project," he explains. "When clients want to integrate the sound masking into their building management systems, we will gravitate toward the i.Net solution because it is addressable from anywhere, it's readily available, and you can manage multiple locations using the app. A lot of our hospital systems are more on the Spectra Classic side of the house where we have just 15 cans in a row in the ceiling in the New Outpatient area and another 15 cans in a row to meet the HIPAA privacy requirements within the hospital buildings."
Lencore's Supply Chain Status and Engineered Design Assistance
As noted, Dundas says the supply chain situation has not hampered Lencore's ability to deliver its iNet product.
"They've actually been really good at getting us product, and I was worried about it," says Dundas.
"Is it as quick as it was pre-pandemic? No, but it has not caused us an issue. All of our other vendors have had trouble. Our video surveillance vendor used to be able to get us products in less than one week. Now we're looking at sometimes six and eight weeks to get those products. Once you go through the process of engineering a system, we look to make sure we have a certain number of cans or solutions based on what we quoted for all of our vendors."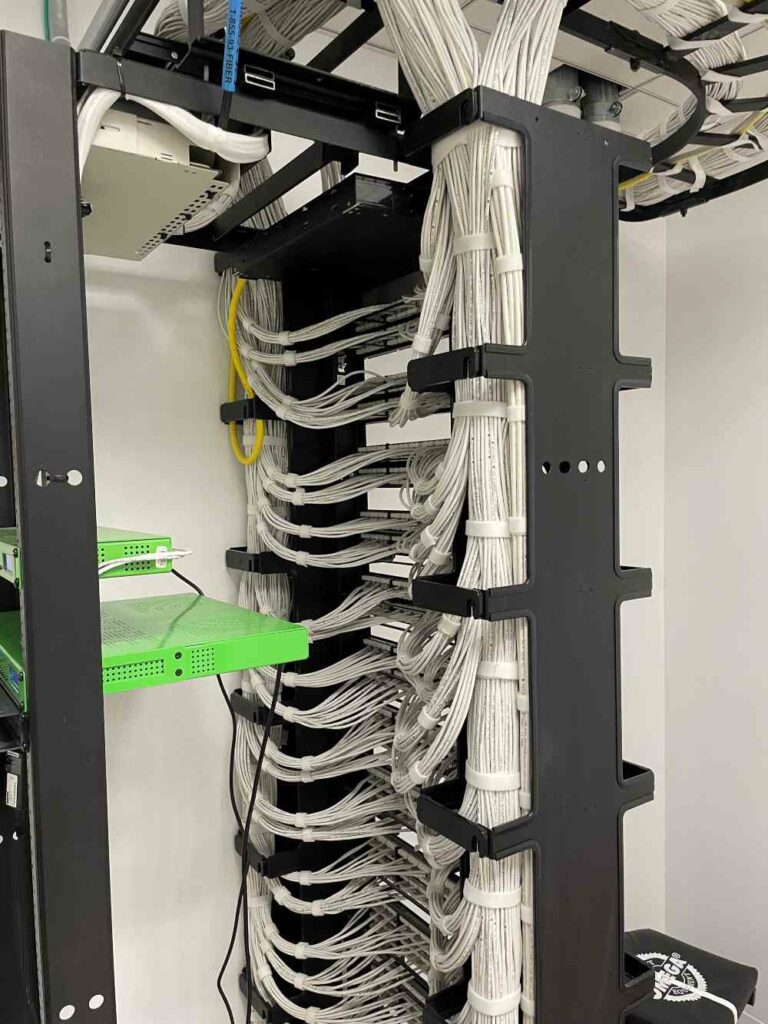 The engineering of solutions Dundas mentions is something that Opt4 Group has down to a science. Using the reflective ceiling plan from architect, Opt4 Group has three admins in the office that can upload the plan to Lencore for design.
"It's a simple and intuitive process," remarks Dundas. "Lencore's upload form asks us about 10 to 12 questions about the space, such as 'Does it have an open ceiling? Is there spray foam insulation on the ceiling?' Then, depending on the size and scope of the project and the current workload of the Lencore staff, we will normally have an engineered print back on the short side of a week."
Lencore has been responsive to fulfilling the orders fast even in cases where Opt4 Group did not utilize its design assistance. Often in these large projects, Opt4 Group is roughing in the low-voltage wiring weeks in advance and has presented a proposal to the client for sound masking, but the clients don't make a decision until a week before the installation window.
"People don't think they need sound masking until some of the space is already built, and then they're walking through it and they realize, 'This is loud. I can already hear you from 30 feet away. Maybe we do need to readdress the need for sound masking,'" says Dundas.
How Much Does Sound Masking Cost?
There several variables in play that generally will determine the cost of a sound masking system. In corporate facilities where there are offices that ring the perimeter, there is rarely a need for sound masking inside those offices. However, the open space environment that typically houses cubicles is an ideal application. Ceiling height also plays an important role.
"We can generally dumb it down to about $2.20 per square foot in an office environment. That's a good rule of thumb," says Dundas. "The Lencore product is not the cheapest, but it's the best."
Using Wellness Noise in Sound Masking
Wellness is all the rage these days so it's logical it would creep into the sound masking world. Most of sound masking systems emit either "white noise" or "pink noise." White noise has equal power at all of the frequencies, while pink sound has equal power at all octaves. Lencore blends both white and pink noise together because white noise is required to mask, or cover, certain human speech frequencies, while pink noise makes the sound more comfortable – kind of like adding bass to music.
"There are some horrific sounding sound masking products in the marketplace that sound like you just walked into an ocean and it's just constantly churning in your mind and it never really goes away," comments Dundas.
"Because of the way Lencore handles the pitch of their pink noise, it's very pleasing to the ear. It's like when someone's lived by the train tracks… after a while you don't hear the train going by anymore. The sound is just in your mind. It's the oddest product we sell."
One of Opt4 Group's most effective sales techniques is to take a prospective customer into another facility with sound masking in place and then shut it off.
"They are like, 'Oh my God, I have to have sound masking.' It sells itself when you hear it in an open space," add Dundas.
Recently, the company has experimented with more natural wellness sounds on several large projects, such as wind blowing or birds chirping: one in Princeton, N.J. and another in Colorado. Dundas says he will be interested to see if that trend grows.
If you enjoyed this article and want to receive more valuable industry content like this, click here to sign up for our digital newsletters!