After a slight downtick in April, housing starts are back on the rise in May. Overall housing starts are up 3.6% in May to a seasonally adjusted annual rate of 1.57 million units, according to a report from the U.S. Department of Housing and Urban Development and the U.S. Census Bureau.
The May reading of 1.57 million starts is the number of housing units builders would begin if development kept this pace for the next 12 months. Within this overall number, single-family starts increased 4.2% to a 1.10 million seasonally adjusted annual rate. The multifamily sector, which includes apartment buildings and condos, increased 2.4% to a 474,000 pace.
"Single-family starts held firm in May as demand remains strong despite recent gains in new home costs," says Chuck Fowke, chairman of the National Association of Home Builders (NAHB) and a custom home builder from Tampa, Fla. "However, single-family permits posted a decline as higher construction costs are deterring some residential construction activity. Policymakers need to help the industry's supply-chains in order to protect housing affordability."
On a regional and year-to-date basis (January through May of 2021 compared to that same time frame a year ago), combined single-family and multifamily starts are 46.3% higher in the Northeast, 37.2% higher in the Midwest, 19.0% higher in the South and 26.4% higher in the West. These gains come off of depressed activity levels from last spring.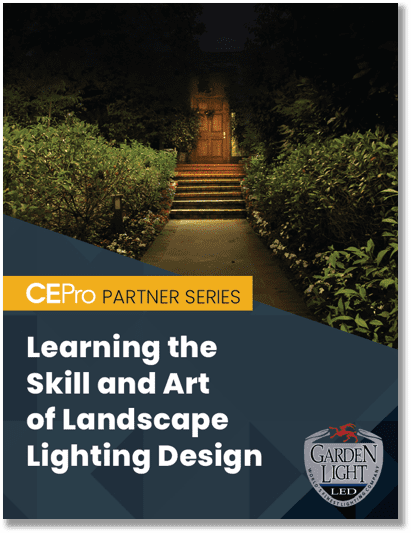 Experts recommend landscape lighting design as an entry point for integrators into the revenue opportunity of home lighting. Check out our new resource for tips and best practices. Download "
Learning the Skill and Art of Landscape Lighting Design
" today!.
"Single-family permits declined to the lowest pace since September 2020 as the home building market cools somewhat to adjust to higher prices and longer delivery times of building materials," says Robert Dietz, chief economist, NAHB. "The count of single-family homes permitted but not started construction is up 53% over the last year due to both gains for home construction since the onset of the 2020 virus crisis and the delay of some building projects due to higher costs for materials and labor."
Overall permits decreased 3.0% to a 1.68 million unit annualized rate in May. Single-family permits decreased 1.6% to a 1.13 million unit rate. Multifamily permits decreased 5.8% to a 551,000 pace.
Looking at regional permit data on a year-to-date basis, permits are 43.2 % higher in the Northeast, 36.2% higher in the Midwest, 29.9% higher in the South and 33.7% higher in the West.
The number of single-family homes permitted but not started construction continued to increase in May, rising to 142,000 units. This is 52.7% higher than a year ago.
Meanwhile, the number of single-family homes under construction is up 27.8% year-over-year, having increased to 652,000 homes. The number of apartments currently under construction is relatively flat at 672,000 units.