As housing starts continue to climb throughout the United States, sales of newly built, single-family homes have fallen for the third consecutive month. In June, sales of new homes fell 6.6% to a 676,000 seasonally adjusted annual rate, according to newly released data by the U.S. Department of Housing and Urban Development and the U.S. Census Bureau. The June number marks the lowest rate since April 2020.
"Sales continued to trend lower in June as some builders slow sales contracts to manage supply-chains, amidst longer delivery times and higher construction costs," says Chuck Fowke, chairman of the National Association of Home Builders (NAHB) and a custom home builder from Tampa, Fla. "While lumber prices have shown some improvement in spot markets, these declines take time to translate into lower construction costs. Moreover, other items like OSB remain elevated."
For the purposes of data collection, a new home sale occurs when a sales contract is signed or a deposit is accepted. The home can be in any stage of construction: not yet started, under construction or completed. In addition to adjusting for seasonal effects, the June reading of 676,000 units is the number of homes that would sell if this pace continued for the next 12 months.
Inventory ticked up slightly, but remains low at a 6.3-month supply, with 353,000 new single-family homes for sale, 46.5% higher than June 2020. Inventory of homes available for sale, but not begun construction was up 84% year-over-year, a clear sign of supply-side limitations in the building market. In contrast, completed, ready-to-occupy inventory is down 44% year-over-year, to just 36,000 homes.
The median sales price was $361,800, up 6% from the $341,100 median sales price posted a year earlier.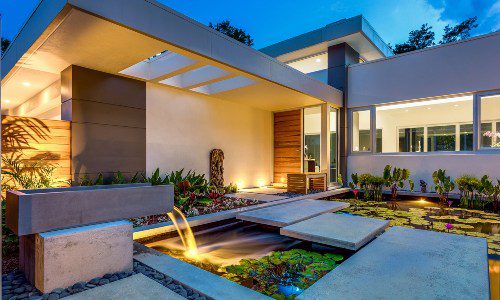 Landscape and architectural lighting create a magical and elegant ambiance for homeowners. The outdoor lighting industry has always been a phenomenal one and continues to grow in popularity. Now is the ideal time to learn more about this rapidly growing and highly profitable industry. Join our panel of esteemed lighting experts that will dive into why it's time for integrators to rethink their role in the outdoor lighting industry.
Register Now! 
"The June data came in lower than expected, and we anticipate an upward revision next month," says NAHB Chief Economist Robert Dietz. "Nonetheless, sales have trended lower as construction costs have increased and builders have sought to manage material delays and cost challenges in the construction pipeline, in addition to dealing with shortages of lots and labor in many housing markets."
There is some good news, however, as even with this recent cooling-off period for new home sales, new home sales are up 13.5% on a year-to-date basis.
Regionally, on a year-to-date basis, new home sales rose in all four regions, up 19.5% in the Northeast, 23.9% in the Midwest, 15.6% in the South, and 4.1% in the West. These significant increases are due in part to lower sales volume during the COVID-19 crisis a year ago.
If you enjoyed this article and want to receive more valuable industry content like this, click here to sign up for our digital newsletters!