Now – more than ever – homeowners are looking for ways to save energy, protect their home, simplify their lifestyle, and leave a positive impact on the environment. And they will turn to integrators as the expert to deliver the ultimate smart home with solutions that meet their needs. Smart thermostats, LED lighting and other devices are now pervasive in homes, so what's the next step?
Imagine if your customers could power and protect their smart home with clean and renewable energy during power outages, peak periods, and beyond. This was the topic of Sonnen's CEDIA Expo 2019 TechTalk, which provided an in-depth look at how integrators can take advantage of energy management platforms and how they can pitch these products to customers.
Perhaps the best part about an energy management platform like Sonnen's is the ability for integrators to take the platform and have it work alongside the smart home functions they are already installing in homes.
"It's a great way to grow and expand your business, bring a new category to your offerings, and add an amazing subsystem to your automation systems that [integrators] are already working with today," says Jessica Weiss, national business development manager for energy automation and AI at Sonnen.
In addition, since integrators are at the forefront of technology, they are the perfect people to work with and install these systems. The best part? If an integrator doesn't have an electrician or solar expert on hand to help them with the install, Sonnen has a program that will connect an integrator to one of these professionals as a partnership.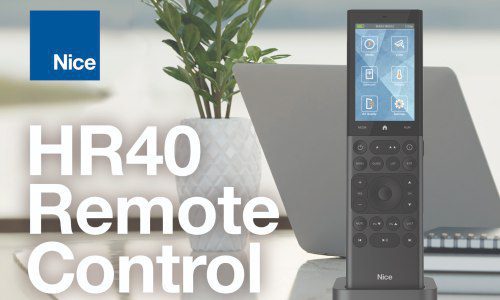 Remote controls continue to evolve at a rapid pace. The days of integrators providing remote controls simply for the TV have migrated to full home automation control of lights, shades, security, HVAC and audio/video in a single form factor. Join this free one-hour CE Pro webinar to hear from a panel of experts who will delve into finding the right remote that can effectively control all the subsystems in a home and empower consumers to customize the solution, while at the same time allowing integrators balance their service requirements.
Register Now! 
Starting the Energy Management Conversation
But how do integrators start a conversation about energy management with customers? Chris Worthington, owner of Personal Technology, suggests starting the conversation as early in an install as possible. Integrators should truly believe the technology is a perfect value-add for homeowners, and Worthington says that angling an energy install to a customer as "taking control of their own energy use" is a valuable sales tool.
He also suggests getting other professionals involved. "Architects, designers, and contractors are going to be a really important partner to bring awareness to all of the end-users we work with because the earlier [energy storage] gets mentioned in the process, the easier of a time [integrators] will have getting a homeowner excited," says Worthington.
Worthington admits that this process is a lot easier if integrators already have an electrical license, thus he went out and got licensed himself.