SnapAV Kicks off CEDIA Expo 2019 with New Products and Services
There are a lot of new products and services to learn about at the SnapAV and Control4 booths at CEDIA Expo 2019 including Smart Home OS 3 and OvrC enhancements.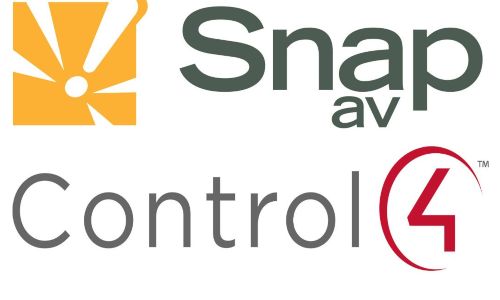 SnapAV has announced new products, integrations, and service enhancements on display at CEDIA Expo 2019. Numerous new products and integrated solutions will be on display in neighboring booths, SnapAV booth #3707 and Control4 booth #3013.
"The new SnapAV team has moved quickly since merging with Control4 and is already delivering on our commitment to this industry," says SnapAV CEO John Heyman. "The first step toward becoming the ultimate partner for the industry begins with introducing new products and making more of our products easily accessible to all of our dealers."
For the first time, a curated selection of popular SnapAV products is available on the Control4 Dealer Portal. The SnapAV team is also presenting new products and integrations with smart home brand Control4, supporting their mission to provide product choice and seamless integration. New products, service enhancements, and integrations include:
BakPak and OvrC Enhancements
While there is a vision to create a singular platform in the future, both the OvrC and BakPak management and monitoring platforms continue to equip professionals with the insight and tools needed to remotely service and support their customers. SnapAV says BakPak now enables quick access to advanced wireless configurations, diagnostic tools, and enhanced support for WattBox power control products. OvrC Pro continues to expand third-party support, which now includes Yamaha, Denon, Marantz, Samsung, SurgeX, Ruckus, and Luxul.
Control4 Integrations
More than 100 SnapAV products offer integrations into Control4 Smart Home OS 3, including Episode, Binary MoIP, WattBox, Luma, Visualint, Autonomic, and SunBrite. Professionals can add Control4 smart home features, including push notifications with snapshots from Luma and Visualint cameras, custom buttons to reboot devices connected to WattBox, and the ability to enjoy movies in any room of the house with Binary MoIP video distribution products.
These integrations are natively available through Composer Pro and accessible now. The Control4 third-party ecosystem continues to grow with both new Control4 SDDP certifications and new third-party partner drivers from numerous companies featured at CEDIA Expo, including Intellithings, Kwikset, Hero Labs, Hunter Douglas, LeakSmart, Silent Gliss, Simply Reliable, Vivint, and more.
Control4 Smart Home OS 3
Just three months after release, SnapAV says Control4 Smart Home OS 3 is running in tens of thousands of homes and connecting millions of devices. Over 40,000 technicians around the world have the tools and experience to install and support customers interested in the award-winning Control4 OS.
Over 150 new products are on display at CEDIA Expo, including:
Araknis 2×2 and 4×4 Wave 2 Wireless Access Points with OvrC
Pakedge Wave 2 Wireless Access Point with BakPak
SunBrite TV models
Triad Distributed Audio Speakers including new shallow-depth speakers
WattBox 2-Outlet Wi-Fi IP Power Controller
WattBox 6-Outlet UPS and Battery Backup
"This industry represents a massive global opportunity, and we're excited that we are providing these new products and advancements for our dealers so quickly – in just over one month as a combined company," adds Heyman. "We look forward to connecting with dealers at the show as SnapAV works to become their one-stop-shop."