During the week of Sept. 7-14, Denver hosted an audiophile event before what would prove to be the main event: the CEDIA Expo 2019 show. The stark contrast between these two shows couldn't have been more apparent. 
Showing its age and reluctance to move forward to embrace newer, younger consumers, the audiophile event was reportedly lifeless in its attempt to cling on to its past glory.
Conversely, CEDIA Expo, led by companies such as Leon Speakers, Theory Audio, RBH Sound, Lexicon, Revel, Arcam, PSB Speakers, NAD, AudioControl, DALI and Meridian, held their collective arms open to embrace Generation X, Millennials and even Generation Z. 
Additionally, through the efforts of brands such as SnapAV, Control4, Savant, Torus Power and JL Audio, it was obvious the custom installation market, through the influences of other categories including home control, wellness and networking, is clearly moving forward. 
The Future of Audio Includes Bluetooth, Networking and Style
Perhaps the biggest single feature that differentiated the products shown at CEDIA Expo 2019 and the various audio events that serve the audiophile market is Bluetooth.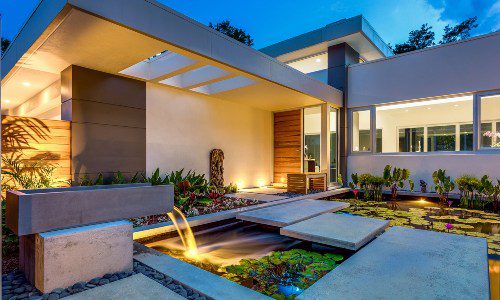 Landscape and architectural lighting create a magical and elegant ambiance for homeowners. The outdoor lighting industry has always been a phenomenal one and continues to grow in popularity. Now is the ideal time to learn more about this rapidly growing and highly profitable industry. Join our panel of esteemed lighting experts that will dive into why it's time for integrators to rethink their role in the outdoor lighting industry.
Register Now! 
Sure, audiophile products may incorporate Bluetooth, but the option serves as nothing more than just a bullet point feature included in these products. The manufacturers at CEDIA Expo, however, actively call out their inclusion of Bluetooth and how convenient these features are to use.
Underscoring the importance of Bluetooth, MQA in its integrator presentation before the show began pointed out that 75% of the consumers it surveyed stated they use their smartphones as audio source components. 
In addition to Bluetooth, the majority of products shown at CEDIA Expo also featured wireless, Ethernet or a choice of networking connectivity options. The networking capabilities facilitated everything from music streaming to product configuration and control.
Over the past week, one other point of differentiation that was impossible to overlook and separated the audiophile market and custom installation market audio products was style.
Led by companies such as Leon, KEF, Meridian, PSB and Theory, manufacturers are clearly cognizant of the role interior designers and architects play in the choice of high-dollar AV systems.
Personally, having spent a considerable amount of time with the staff of Leon Speakers during CEDIA Expo 2019, I was reminded how passionate this company is about music, art and industrial design. 
In years past, I've written about how much I love the energy and creativity the Texas-based video manufacturer Screen Innovations (SI) brings to the video category.  Following the vision of its founder/CEO Noah Kaplan, as well as the rest of his team, which includes his brothers Ethan and Dan; and Camila Ballario, I see a similar level of energy and creativity in Leon that SI brings to the video category.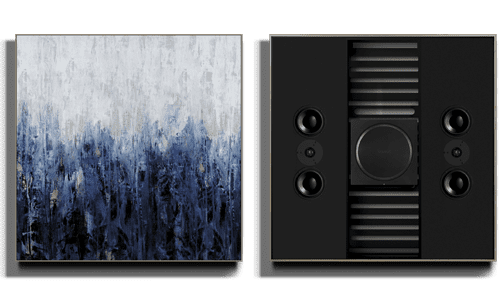 It's no coincidence that Leon has grown exponentially over the past decade, and based on the crowds in its booth, the momentum the company has built shows no signs of slowing down.
Now with the manufacturing community embracing new technologies and design, it's time for integrators to showcase and demonstrate these new era products as the custom electronics market continues to intertwine with other residential markets such as the design and architecture industries before it is too late.
The future of home audio is here and it's time to embrace it. No one wants to slip into irrelevancy—for proof of just how painful irrelevancy is just ask the audiophile community.
If you enjoyed this article and want to receive more valuable industry content like this, click here to sign up for our digital newsletters!