Mitch Klein, executive director of the Z-Wave Alliance, says the industry group has been working diligently over the past year to improve the security of its products, while making sure the functionality of its protocol remains simple for dealers to implement.
"Let's face it, the Z-Wave Alliance booth or pavilion is less about a thing and more about ecosystem," notes Klein.
"Where you know we could have upwards of 10 to 20 of our members participating [in the booth] and each of them showing off new devices or upgraded devices that are going to help to grow your projects or provide solutions to your installation that include Z-Wave."
As part of its virtual booth, the Z-Wave Alliance will provide links to its members' websites to enable show attendees to visit their preferred manufacturers.
Klein says that in addition to its members participation in its booth activities, the alliance is also emphasizing that it provides an ecosystem approach that underscores interoperability.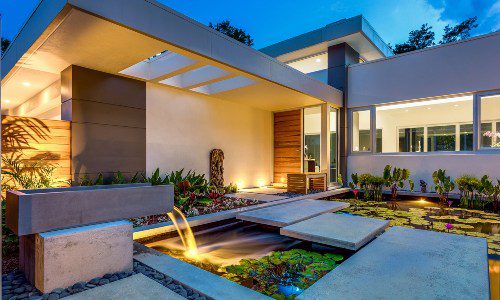 Landscape and architectural lighting create a magical and elegant ambiance for homeowners. The outdoor lighting industry has always been a phenomenal one and continues to grow in popularity. Now is the ideal time to learn more about this rapidly growing and highly profitable industry. Join our panel of esteemed lighting experts that will dive into why it's time for integrators to rethink their role in the outdoor lighting industry.
Register Now! 
Some of the other initiatives the Z-Wave Alliance will undertake during the CEDIA Expo Virtual event include the release of its annual State of the Ecosystem report, which Klein says provides many interesting points of data.
Not to overlook the product side of the Z-Wave Alliance booth, Klein points out that there are well over 3,300 Z-Wave products currently available to integrators. Additionally, he points out some of the latest security measures the Z-Wave Alliance has executed to ensure the safety of its products and dealers' installed systems, as well as the increased level of dealer friendliness the products provide.
"We're also now getting more and more products out into what we call, 'Smart Start,' which is where our members are able to build products like little QR codes on a box," he says.
"And you can actually scan these devices into your system with a smartphone using the QR reader and the products will populate just when they're automatically powered up."
If you enjoyed this article and want to receive more valuable industry content like this, click here to sign up for our digital newsletters!