Under the stewardship of new ownership, a newly energized RBH Sound is back with a trio of new products that cover a range of install applications.
From my perspective, not that any of the three aren't nice products, but I think the PM-8 studio monitor stands out for a number of reasons.
Before getting into the PM-8 however, let's take a quick look at the other products RBH Sound was showing in its booth.
Showing a pair of subwoofers, the company's new S-1212 series of subwoofers incorporate dual 12-inch drivers, and the company offers the subs in a choice of powered (S-1212P) or passive (S-1212N) versions.
The powered version employs a 1,000-watt Class D amp and it is controlled via an app that integrators can use to manage the sub's built-in DSP processing. RBH also points out the subs feature dual 4-inch ports on the front to help the subs produce "accurate bass beyond the lowest threshold of human hearing."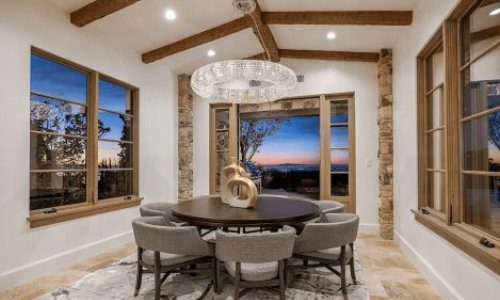 As a custom integrator, lighting is in demand. Effective communication, education and showcasing the value proposition of LED light fixtures in conjunction with integrative control systems are the keys to overcoming challenges and closing sales in this specialized market. Join us as we discuss the future of digital lighting and control with David Warfel from Light Can Help You and Patrick Laidlaw and Mark Moody from AiSPIRE.
Register Now! 
Moving into the architectural speaker category, RBH's latest in-wall speaker is described as a spinoff of the SVTR's SI-831R module.
The SI-831R features the same components as the in-room speaker module, including three 8-inch aluminum cone woofers that reproduce low- and midrange frequencies, and an Aurum Cantus AMT Aero Striction Tweeter that extends to 35kHz to reproduce high frequencies.
RBH says that its new 93dB sensitive in-wall speaker provides integrators with a shallow, 9-inch deep speaker that can be used behind acoustically transparent screens, as well as other similar types of installations.
Why Choose the RBH Sound PM-8 Studio Monitor?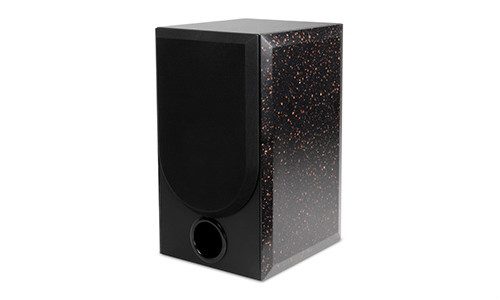 Given the strength of the company's other new products, as well as many great products from other manufacturers, why does the RBH Sound PM-8 ($1,949.95 each) standout? Well, it's easy: The PM-8 can be used to provide a higher level of dynamics than many current generation active monitors that are on the market.
Many of the current-generation active monitors on the market employ smaller drivers within small cabinets. When used with a preamp, the PM-8 provides similar levels of room friendliness, but with higher levels of frequency extension that is specified as 30Hz to 35kHz.
The PM-8 can be used for standard stereo configurations or AV scenarios such as 2.0 systems. In an AV system, the speaker's extension eliminates the need for a sub, which can save floor space, and maybe more importantly it could save the client some money.
In addition, the PM-8 could be used for home recording applications. Priced competitively the PM-8 stacks up well against active monitors from companies such as Focal, Adam, Ocean Way, Barefoot and Genelec.
What separates RBH's product from the pro and prosumer active monitors is its choice of finishes that help to facilitate its integration into home spaces, and the fact that integrators can also access the company's other products to address whole-house audio and home theater installations.
"We've got a couple of new products this year—actually three, starting off with the S-1212 subwoofers. We've got two models, a passive model and an active model. The passive model retails for $999 and it has dual 12-inch, high-power long-throw subwoofers, as does the powered model. The powered model doesn't have a price yet—we haven't wrapped that up yet— but we've got that product here that you can listen to—the passive model. It will be shipping towards the end of October. The powered model will be available by the first quarter of 2020," states Daren Egan, director of marketing, RBH Sound.
"We also have the SI-831R in-walls. These in-walls are the in-wall incarnation of our VTR tower and our SV-831R that you see here [points to speaker] that is designed to go in the wall—the SI-831R and the nice thing about that is you get the same performance in a smaller package and without the flashy cabinet so you can put it behind an acoustically transparent screen.
You get all the performance without the depth of the SVT-831R. Thirdly, we've got our PM-8 studio monitor. We've just debuted those here at the CEDIA show. The PM-8 is a powered studio monitor; it's RBH's first powered studio monitor, and so we're making our entrance into that market. We do so at a $1,950 [each] price point. We have on the side panels of the PM-8 some solid surface countertop materials, and some other materials that are sustainable."
If you enjoyed this article and want to receive more valuable industry content like this, click here to sign up for our digital newsletters!