Three unlikely home-automation brands – including one super-giant – could make big splashes this year at CEDIA Expo 2019, even though most home-technology pros have never heard of them. Tuya, Home Assistant and CIWare Labs hope to lure show-goers to their little 10×10 booths on the periphery of the Expo floor … far away from front-and center staples like Savant, Control4, Vantage, Elan, RTI and URC.
So who are these sleepers? Tuya and Home Assistant are beloved today, especially in the smart-home maker communities, and newcomer CIWare seeks to attract a similar crowd of developers from within the home-tech channel.
Tuya, the IoT Giant
Tuya is the big one, which you might remember from our post-CES 2019 article, "Tuya at CES 2019: Biggest IoT Framework U.S. Has Never Heard Of."
The Chinese giant provides an IoT platform, numerous hardware and software products and development tools, and an army of interoperable devices – more than 30,000 of them – built by over 3,000 manufacturers. Over 100 million Tuya-powered products are deployed worldwide.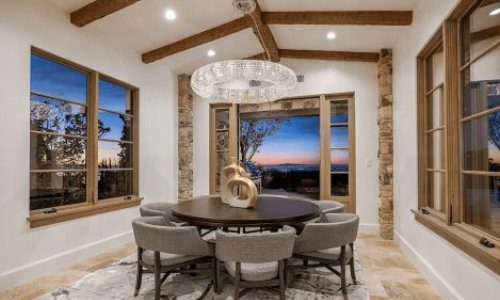 As a custom integrator, lighting is in demand. Effective communication, education and showcasing the value proposition of LED light fixtures in conjunction with integrative control systems are the keys to overcoming challenges and closing sales in this specialized market. Join us as we discuss the future of digital lighting and control with David Warfel from Light Can Help You and Patrick Laidlaw and Mark Moody from AiSPIRE.
Register Now! 
Monster Cable tapped into Tuya to launch its first line of home-automation products in a long time. In most cases, devices built on Tuya interoperate out-of-the-box with other devices on the platform. That's one giant ecosystem for anyone providing or using a control system. Tuya has its own smart-home app as well, called Smart Life, so if you develop on the Tuya platform, your products can be available through their app at the very least.
Same goes for services supported by the platform, like facial recognition, voice recognition, AI, alerts, geofencing, anomaly detection and more. Chances are, those services will be available though Tuya-enabled products that support them.
We won't get into it here (read our earlier piece for more information), but Tuya provides a very attractive value proposition for third-party manufacturers. They pay one flat fee for turnkey connectivity and a massive array of interoperable products, services and feature sets.
As I was assembling the CEDIA Expo Wellness Directory (posting later today), it occurred to me that Tuya could rock every single category in the wellness department. A quick check for things like air purification, circadian lighting (in so many words), aromatherapy, and other potentially wellness-inducing devices brought up plenty of Tuya-connected solutions. All it would take is for one company to throw some circadian algorithms into the platform for the feature to be incorporated into tunable lighting fixtures.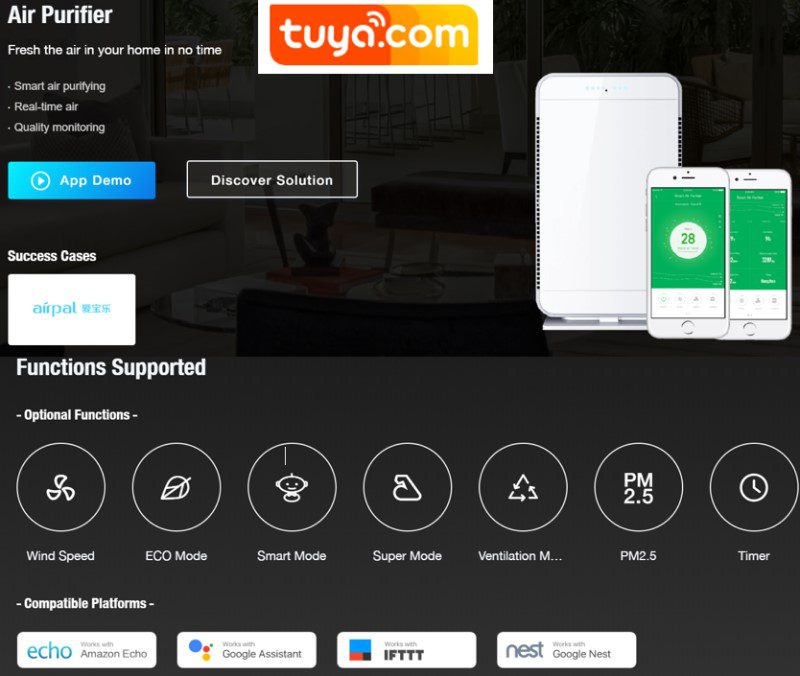 Tuya features prominently on its home page a case story on a partner in the environmental health category. Click here for a quick demo of the developer's air purifier, dehumidifier, water purifier and robotic vacuum cleaner.
Tuya just started focusing on the U.S. market last year, and the behemoth is bound to become a powerful player here. Just remember you saw them first at CEDIA Expo 2019 behind a little tabletop exhibit.
Home Assistant: For Serious Smart Home Tweakers
When home-automation hobbyists have better smart-home gizmos and development tools than the manufacturers and integrators in the pro channel – do you 1) get annoyed and bad-mouth them or 2) wish you could join them in their excellent tweaking adventures?
If your answered #2, head over to the Home Assistant booth at the way back of the hall in Innovation Alley, where you can geek out with lovers of this popular open-source home-automation platform.
Let's go back to the Wellness discussion from above. Yeah, the Python 3 coders that play with Home Assistant have developed a number of applications and integrations that our pro world has never seen. Here's one guy's creation for circadian lighting, with the code to sync intensity and color temperature with the position of the sun and the attributes of natural daylight .. along with 493 comments about the app, and contributions from the user community.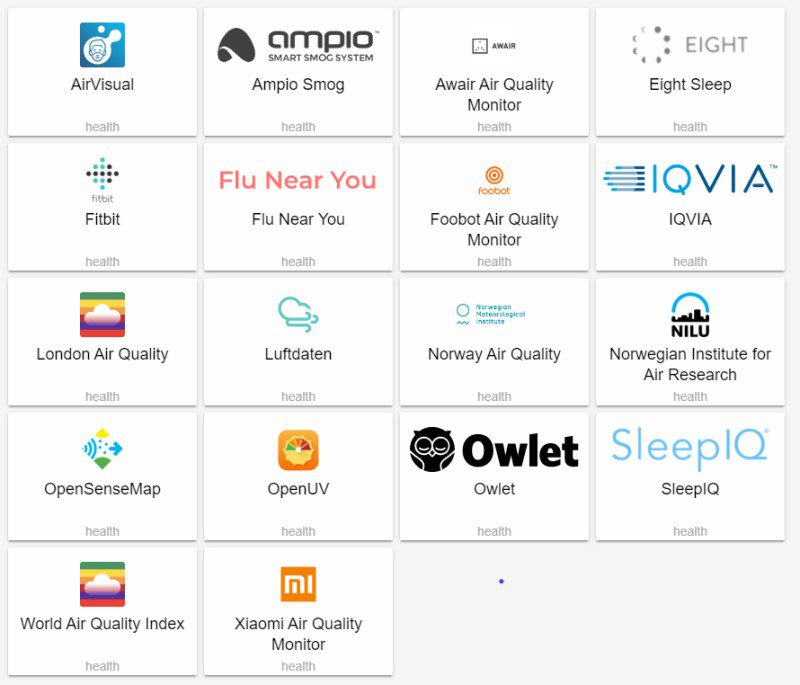 Home Assistant lists 1,467 integrations provided by the development community, including 56 for climate-related products and services from brands like Dyson, HomeKit, KNX, Tuya (!), Tado, Danfoss and Heatmiser. Under Image Processing, you'll find 15 listings, mostly for facial-recognition applications.
Home Assistant has a number of contributions for automating and integrating with locks – door locks, Tesla car locks, Keba charging stations, and locks that work with standard ZigBee, Z-Wave or HomeKit.
Many of the exhibitors at CEDIA Expo have integrations available through Home Assistant – Abode, Arcam, Lutron, Denon, DoorBird, Elk, Honeywell, Insteon (SmartLabs) and more.
(Oh and how cool is this? Returning to the Home Assistant Website, I learned that the group launched "Home Assistant Cast" last month, giving users a quick look at the state of the house and its residents, and the ability to adjust key settings. The service presents the UIs via Chromecast to any enabled screen in the home, including Google Nest Hubs and Google-enabled TVs. Sweet.)
CIWare: Where the Pros Tweak
If there was a maker community for the home-technology channel, it might be fueled by CIWare Labs, whose mission is "to help you make better use of software to integrate with the Internet of Things," according to the company Website.
CIWare was founded this year by a bunch of software geeks, primarily in support of home technology integrators who want to offer something beyond the usual scope of today's smart-home solutions.
The company's Inpren Studio incorporates the best of open-source tools for creating custom IoT systems, into a framework especially suitable for integrators.

"Our vision for Inprem is to blend together software development and integration in a way that benefits end users, integrators and the supplier channel," the company states. "We believe software adds capabilities that future control and automation systems projects will increasingly demand. For example, there is a trend towards more use of data in the residence, for very practical reasons such as optimizing energy and resource usage."
Here at the CEDIA Expo, CIWare Labs is announcing a partnership with Global Cache, a leading manufacturer of connectivity hardware and software primarily for the home-technology channel.
Global Cache can "IP-enable" most electronic devices that use IR, serial, contact-closure, HDMI and sensing technologies, enabling all those signals to live together on one happy network that dispenses the proper commands in the right format to where ever they may be needed.
After years of producing a bunch of individual signaling devices, Global Cache introduced the Global Connect framework a few years ago for interconnecting those discrete components within a single intelligent chassis.
Global Cache then created a Raspberry Pi module for the framework to serve as a programmable host for connected devices and cloud-based services. In doing so, Global Cache created the ultimate "Raspberry Pi" for open-source developers in the home-technology channel.
Sounds like a perfect hardware mate for CIWare's software.
If you enjoyed this article and want to receive more valuable industry content like this, click here to sign up for our digital newsletters!