We humans spend more than 70% of our time inside a building. Yet we have a deep connection with the natural world, and a desire to spend time outside. This dichotomy is the root of two current design trends, both blending indoor and outdoor space.
In biophilic design, an effort is made to connect the indoors and outdoors. This is done by opening up your home with views to the outside while also physically bringing outdoor elements such as plants and natural colors inside.
Taking the opposite approach, you might want to move the indoors outdoors. Outdoor living is a rapidly growing trend. Outdoor shades help create the benefits of a connection with nature and allow you to expand the footprint of your home at a lower cost than physical expansion.
Here are a few ways outdoor shades help you create more comfortable space and blur the line between indoors and outdoors:
Create a four-season space.
Existing structures such as porches or pergolas can be used year-round in many areas. Outdoor shades like the Draper FlexShade® ZIP with side channels keep out rain and insects, reduces noise, and controls heat and glare. With outdoor heaters it may be possible to make use of the space all winter.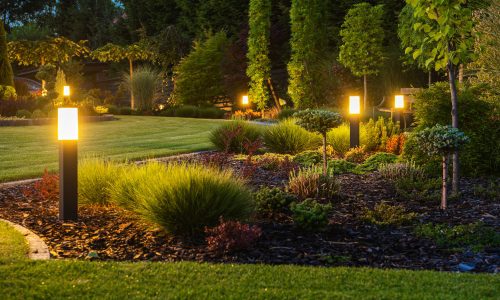 We are thrilled to present a lecture topic that delves into the connection between light and our surroundings, exploring how landscape lighting can transform a space from ordinary to extraordinary. Our keynote speaker, Janet Lennox Moyer, will share her extensive knowledge on the complexities of landscape lighting in design, commissioning, and maintenance and provide participants with the tools to identify good versus bad practices and techniques. Join us for an enlightening session that will unlock the secrets to success in landscape lighting design with one of the industry's most respected experts, Janet Lennox Moyer.
Register Now! 
Extend the seasons.
Retractable outdoor shades can also help you get more use of covered patio areas. For decks with a structure but no roof, adding an overhead louver system that can be opened or closed allows you to enjoy sun or shade in your outdoor areas. The Draper® FlexLouver™ Rack Arm System can also be used under various shapes of skylights.
Create multiple outdoor areas.
Don't limit yourself to a single large outdoor living space. By creating multiple outdoor "rooms," you can allow guests and family members to enjoy multiple activities with a greater sense of intimacy. Retractable shades can be lowered to provide separate areas for eating, chatting, and other activities. Draper outdoor shades can be integrated into your smart home system to automate different setups for multiple occasions.
Visually link the indoors and outdoors.
Use colors and plants near windows and doors to create a natural transition between indoor and outdoor spaces. Interior or outdoor shades in natural colors keep out glare when necessary and provide some privacy while allowing views through to the outside when the shades are down. Draper can also custom print natural patterns or artwork on shade fabric for a unique solution customized to your home design.
Outdoor shades are an excellent solution for bringing any of these concepts to life. Using outdoor shades with side channels to secure the fabric panel keeps you, your family, and your guests comfortable and dry.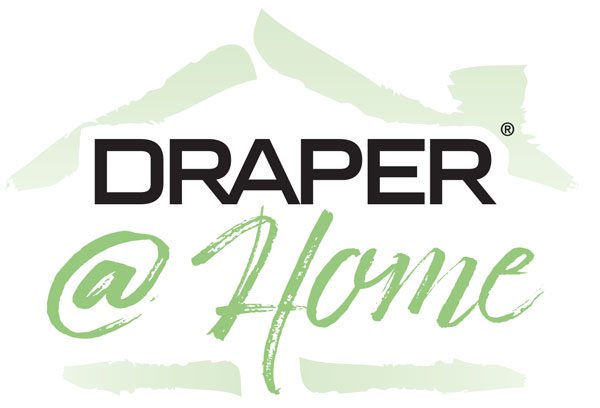 If you enjoyed this article and want to receive more valuable industry content like this, click here to sign up for our digital newsletters!