Ketra, an LED lighting manufacturer known for creating quality light and natural light solutions, has illuminated corporate spaces for Google, Pinterest, BuzzFeed and more. After 10 years Ketra has outfitted a space of its own, unveiling the new Ketra headquarters in Austin, Texas.
Explaining how it uses light to transform the work experience within its own office Ketra says its capabilities are applied throughout its headquarters in a number of ways that exemplify the Lutron HXL approach.
Lutron's holistic approach to Human Centric Lighting combines elements of lighting design to elevate the employee experience.
Ketra's Corporate Building Lighting Goals
Outlining its objectives for its new headquarters, Ketra states that it had three goals for its building:
A Space to build the future of Ketra: The company says that in this space it can develop and test new products, and demonstrate these products to integrators.
The Creation of a Dynamic Work Environment: Ketra designed a work environment in which the surroundings change with time and employees' moods.
Work Environment Reflects Ketra Culture: The company wanted to create an environment that mixes technology and art.
Lutron's Growing Investment into Ketra
Underscoring its commitment to the growth of Ketra, Lutron has initiated a number of themes into Ketra's Austin, Texas headquarters.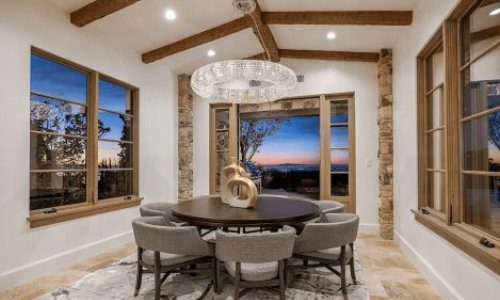 As a custom integrator, lighting is in demand. Effective communication, education and showcasing the value proposition of LED light fixtures in conjunction with integrative control systems are the keys to overcoming challenges and closing sales in this specialized market. Join us as we discuss the future of digital lighting and control with David Warfel from Light Can Help You and Patrick Laidlaw and Mark Moody from AiSPIRE.
Register Now! 
Lutron is helping Ketra to communicate to its customers the "office of the future" through the implementation of best lighting practices throughout its facility.
Ketra is leveraging its Collaboration Studio to show how designers can create pleasing spaces through the combination of Lutron shades and Ketra lighting.
Other parts of Lutron's investment include the emphasis of hiring local high tech labor talent from the Austin area, which has been Ketra's home since its inception a decade ago.
Explaining its choice of the Austin area, Ketra states it is important to have its own building to tell its story. Within the building, designed by local architect Michael Hsu, Ketra created a space that features high levels of ambient, natural light.
The company also wanted to maintain its Breakthrough Engineering and Advanced Manufacturing (BEAM) commitment to ensure the relationships between its factory and engineering teams.
Ketra Headquarter Highlights
Summing up its headquarters, the company's building provides these attributes:
Bring Natural Light Indoors: An open perimeter allows light to flow freely throughout the entire space, while glass walls bring light all the way into the core of the building. Lutron shades complement indoor Ketra lighting, to allow for total daylight control.
Encourage interaction: The general flow of space within the Ketra headquarters is intended to create frequent encounters, reinforcing the interactive nature of Ketra employees' work. The space features a variety of open areas for collaboration, avoiding traditional cubicles and refraining from maximizing the quantity of offices.
Inspire innovation: Beyond its functional benefits, light can entirely transform the perception of—and set the mood within a space. Within the Ketra headquarters, the eye is navigated through the space by light, guiding the experience for all guests. The intentional design of light encourages guests and employees to dream, look beyond and expand their horizons.
Incorporate local flair: Embracing its Austin roots, Ketra commissioned local graffiti artist Aaron Darling for murals in the Ketra headquarters, which depict Austin culture to elebrate the city.
Provide a resource for the local design community: Located within the Ketra headquarters, the Ketra Collaboration Studio will serve as a space and resource for the local design community and customers. The multi-functional area is a quarter of the company's total square footage and serves as a "work cafe" by day, where people can come learn about Ketra and Lutron's offerings and plan projects. By night, the studio can easily transition to host events such as cocktail parties.
Elaborating on Lutron's HXL approach, Ketra adds that it surveyed its employees to find out issues they considered important. At the top of employees' request was natural light. Following natural light, employees seek more spaces/options to take phone calls, along with biophilia (more plants and wood in the office), and amenities that align with active lifestyles.
Utilizing an HXL approach, Ketra says its natural light mimics the exact color temperature and intensity of sunlight and it shifts throughout the day.
The company also implemented multi-function spaces that switch color temperatures with the push of a button, and it now employs an open floor space.
In addition, Ketra's new office space provides control to enable "vibrancy," which is a visual effect that changes how the colors of artwork appears by reflecting light differently off the artwork. Ketra is also using lighting to "spotlight" raw or industrial materials such as concrete floors to provide the space with an attractive finish, while also eliminating the added expense of materials like wood floors and carpeting.
If you enjoyed this article and want to receive more valuable industry content like this, click here to sign up for our digital newsletters!