Have you wished for lighting that could illuminate step risers or treads without calling attention to the fixture, throw soft downlight from among the impossibly thin limbs of a dogwood sapling, or mark the edge of a walkway, deck, or dock when there isn't room for a standard path light? Coastal Source's innovative Niche Light has granted your wish.
The Niche, a micro-size LED fixture, is less than 1-inch thick — smaller than a golf ball but powerful. This solid brass, tiny titan vanishes into the landscape while throwing all the attention to the object of its illumination.
Another size-related advantage is versatility. The Niche Light can perform multiple functions in the landscape or hardscape because it easily snugs into tight spots where conventional fixtures would be too big, bright, and intrusive.
Coastal Source high-performance outdoor products are built as part of a system. Every component works together harmoniously, from the transformer to the very last fixture, saving you labor and increasing your profits. Our unparalleled lifetime warranty on brass and aluminum lighting fixtures highlight the truest Coastal Source difference.
Related: 11 Steps to Get Started (and Be Successful) in Selling Lighting Fixtures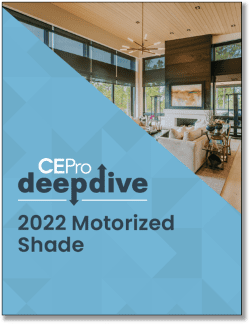 Motorized shading has become a staple of the custom integration industry with an expected 12.6% increase in business next year according to the recent CE Pro 2022 Motorized Shade Report. Motorized shades have proven to be a very lucrative addition to residential integration projects.
Download your copy today!
Our fixtures are made from materials where you can immediately see — and feel — the difference as they're built from solid brass from the nuts, bolt, and all the way to the stake. And integrators love that our patented Plug+Play cabling system with Coastal Cable and Connector ensures speed of installation, reliability, and superior performance.
To learn more about our Outdoor Lighting and Audio systems, contact Coastal Source at 800-719-1996.