iRoom's iO Smart Control Interfaces turn any standard Light or Shade Switch into a Smart Switch
iRoom, the global Apple-certified manufacturer of iPad docking stations takes the next step in offering convenient solutions for Smart Homes. iO Smart Control is an open platform for light and shade control with connectivity to IoT platforms and 3rd party control systems.
Content from our Sponsor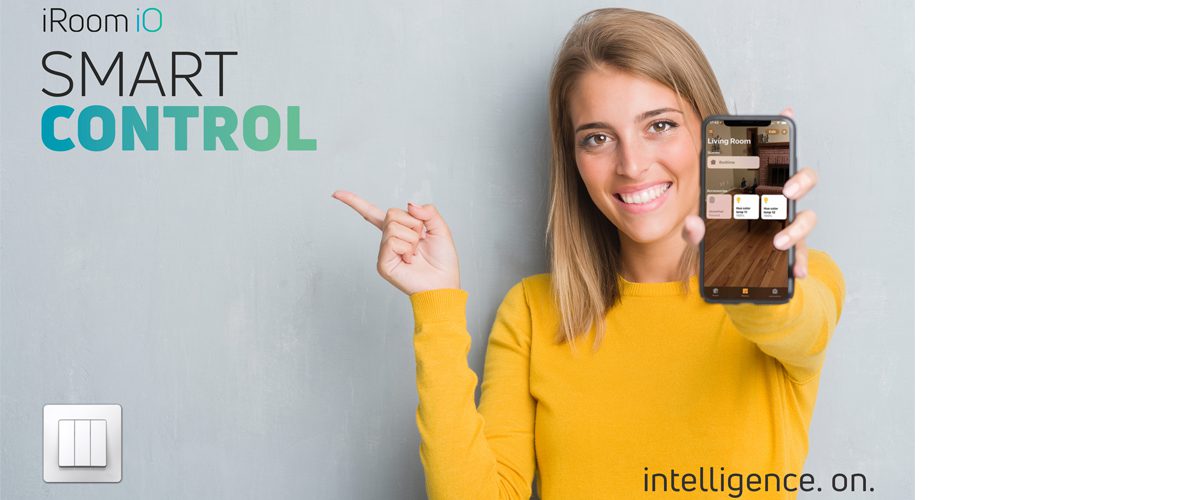 iRoom's iO Smart Control interfaces turn any existing standard light or shade switch into a Smart Switch for light and shade control without rewiring the house. The interfaces don't require a hub or a controller; they simply connect to the home WiFi network and can be controlled with iRoom's iOS or Android app and iRoom's iPad docking stations, that come with a built-in control processor and touch keypad, independent of the iPad.
Universal Compatibility, No Vendor Lock-In
iO Smart Control is compatible with Apple Homekit, Amazon Alexa and Google Assistant and provides convenient voice or app control through these services. Custom Installers also benefit from the connectivity to all AV major control systems, such as Crestron, AMX, Control4, Savant, URC, RTI and more. Using iRoom's control drivers, the integrator can easily add light and shade control to an existing control system. Last but not least, iO Smart Control is compatible with EnOcean battery-less and wireless wall switches, remotes and sensors that can be purchased of the shelf. With all these options, installers and customers have the choice of their preferred control system, mobile app, or voice control.
Multiple Simultaneous Control Options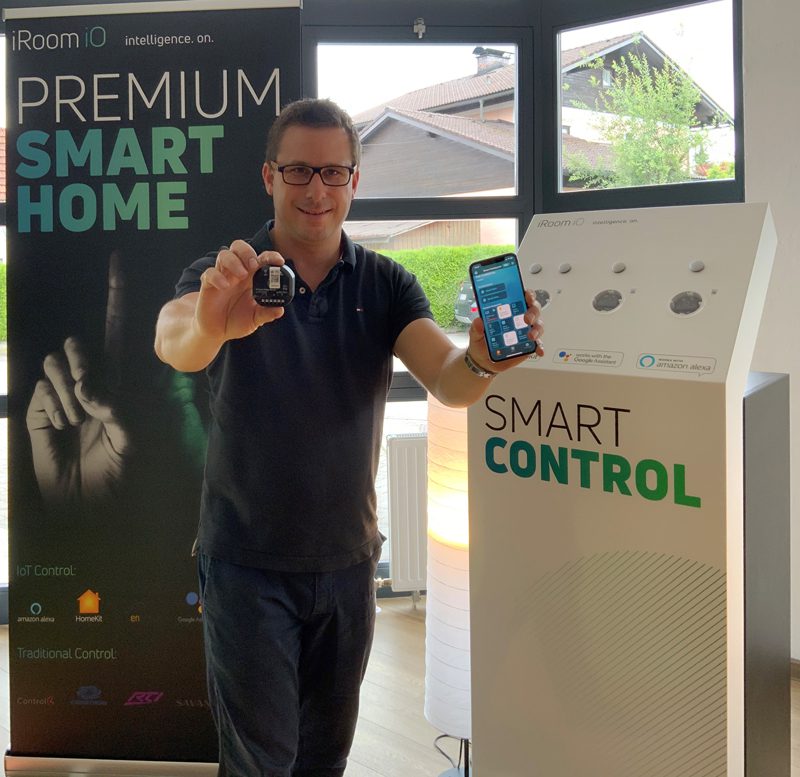 All above-mentioned control options are available to the user simultaneously. Lights and shades can be controlled by existing switches, EnOcean switches, remotes, touch panels, mobile devices, and voice control. iRoom's app as well as the Apple, Amazon and Google app allow for easy configuration of macros to set lighting and shading scenes by one voice command or one push of a button in the app. Of course, scenes or macro control can also be configured in 3rd party control systems.
Installer-Friendly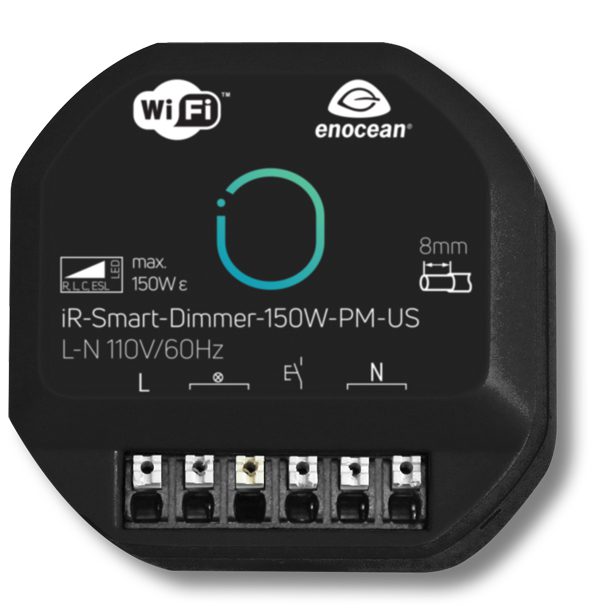 iO Smart Control interfaces don't require a control hub; only a WiFi connection is needed which can be established by simply scanning a QR code with iRoom's mobile app. The small form factor allows for installation in single-gang wall boxes behind the switch or power outlet.
Verdict
iO Smart Control adds countless control options and flexibility to a Smart Home as all platforms can be used at the same time. It does not only allow for lighting and shade control using voice or app control with Amazon Alexa, Google Assistant or Apple Homekit but also integrates with an already installed control system and expands its functionality by adding lighting and shade control, lighting scene presets and automation.
Price & Availability
U.S. list pricing starts at $149.00. iO Smart Control will be available in December 2020.
More information: https://www.iroomsidock.com/io-smart-control/?lang=en