There are more than 100 million sensors, cameras and other devices deployed and collecting data in smart homes across the country, and that number is only growing as Americans continue to welcome the rollout of the Internet of Things (IoT).
Consumers love the way connected devices share information with one another — and with us — as they make life more convenient and make the home function like a well-oiled machine.
But this same data can also be a benefit to the security installers who set up many of these smart home systems.
Installers have a wealth of information about their customers thanks to these connected devices. With a simple analytics layer to turn this unstructured data into useful business intelligence, installers can use it to grow and expand their revenue.
In a nutshell, the right business intelligence can make the integrator proactive instead of reactive. This means staying out in front of what customers want, and tailoring services to fit their needs.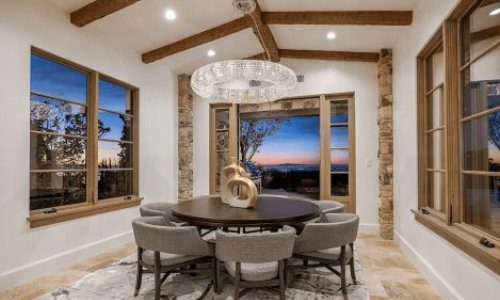 As a custom integrator, lighting is in demand. Effective communication, education and showcasing the value proposition of LED light fixtures in conjunction with integrative control systems are the keys to overcoming challenges and closing sales in this specialized market. Join us as we discuss the future of digital lighting and control with David Warfel from Light Can Help You and Patrick Laidlaw and Mark Moody from AiSPIRE.
Register Now! 
The data we are collecting can tell us which customers might be looking to add more devices or services, and which are in danger of attrition. It can also help the integrator break into entirely new markets, including lucrative areas that are only coming to fruition for the first time today.
Analyzing Devices in the Smart Home
Smart homes are filled with connected gadgets, but every consumer uses these devices differently. A.I.-enabled smart home security can give the installer a clear picture of how devices are being used in customers' homes.
For example, if the data shows that a customer has just one security camera in the home, and checks on it 10 to 15 times per day, that could indicate a customer who is ready to deploy several more cameras to cover more areas.
On the other hand, if another customer only arms and disarms their system once a week or not at all, it could indicate you are about to lose that customer if you don't intervene.
In both cases, turning data into business intelligence means the integrator anticipates what the customer wants, and gets the chance to upsell or preserve the account. Staying out in front of changes like these means keeping customers happy, and allows the integrator to operate as a sophisticated technology consultant.
Optimizing Systems & Services
When business intelligence is applied to the information that smart home devices are gathering, the installer can use this data to sell and offer the right services to the right customer at the right time. The data paints a picture of what services customers are already using — and what new services they might want.
For example, if a front door is opened every day at 4 p.m., but the garage door does not open at this same time to admit a car, it could mean a child coming home from school every day to an empty house. This is an opportunity to offer new services; for example, a text alert to the parents notifying them that the child has arrived at home. It's an opportunity to offer automatic door unlocking or another service.
If the data shows that a customer arms the alarm system every day at 8 a.m., it likely means the house will be empty. This is an opportunity to offer automated thermostat and lighting changes for energy management.
With the right analytics, data about customers becomes an opportunity to optimize devices and services — as well as offer new ones.
Finding New Opportunities
Connected homes are doing more than delighting consumers. They are also enabling whole new markets to emerge. By turning data into business intelligence, installers can tap these markets.
Tech-savvy baby boomers want to stay in their homes and out of assisted living for as long as they can, and the so-called "aging-in-place" market is expected to grow to $225 billion by 2024.
Connected devices, including sensors and cameras, are the key to helping older people live independently. They can detect changes that might indicate trouble, for example a person not getting out of bed at the time they usually do. Wearables and other devices can also track activity levels, diet and other important life safety metrics.
Integrators can tap this market. To do so, they need to get used to applying analytics to the information they are already collecting on customers, and using it to expand their business.
The data we are already collecting has immense value, but only to the professionals who convert it into actionable business intelligence.
Many integrators do this with backend tools like AlulaConnect, which applies a layer of artificial intelligence (AI) that offers insights on how customers are using the devices and services that make up their smart homes.
Installers need the right partner when it comes to AI and analytics. Finding a partner who can turn customer data into new opportunities will only become more important — and more lucrative — in the future.
---
Dave Mayne is senior vice president of product management at Alula. You can connect with him via LinkedIn.
This article originally appeared on our sister publication Security Sales & Integration's website.
If you enjoyed this article and want to receive more valuable industry content like this, click here to sign up for our digital newsletters!