By Sean Paterson
Smart lighting offers several benefits for homeowners. The right solution can make a home look beautiful, feel safe, and enhance different activities. But for the average consumer, lighting is something they rely on experts like you to get right.
With so many "smart" products on the market today, it's difficult to determine which ones are going to delight your customers. When designing Noon, we thought about smart lighting from installation to everyday use and beyond. Here are four important considerations when recommending the right solution for your clients.
Bulbs and Fixture Compatibility
When adding switches to existing homes, hours are spent rifling through purchase guides to find the right dimmer to match a client's light fixtures and bulbs. Once you have it right, there's no doubt consumers will at some point change their bulbs or add new fixtures and end up with compatibility issues or less than perfect dimming.
By selecting a universal dimmer, such as the Noon smart switch, you'll save time and be sure that you're offering clients a compatible solution that works with residential LED, incandescent, halogen, fluorescent, CFL bulbs and MLV and ELV light fixtures.
Noon is the only universal dimmer that automatically detects bulb and fixture types and downloads precise dim curves to ensure perfect dimming. Additionally, anytime a consumer upgrades or adds fixtures to their home, Noon will learn about those fixtures and just work.
Simple Install and Setup
Not all smart lighting systems are easy to install and setup. Whole-home systems cost thousands of dollars and require hours of certification courses, expensive components, computer programmers, lighting designers, and ongoing maintenance to keep up to date. All of which adds time and cost to a project.
There are entry level connected light switches that can be installed easily but they often have limited functionality at the switch. Most require a smartphone to use all the "smart" features, which isn't very convenient for everyday use.
When recommending the right smart switch it's important to choose a system that offers your customers the most flexibility but also saves you time during installation and post-sale support.
For example, Noon offers the simplicity and affordability of a single switch install with the advanced features of whole-home 'high-end' systems on the market today. Once installed, the Noon app does all the heavy lifting for setup including, switch pairing, bulb detection, and automatic scene creation. No advanced certification, computer programmers, or lighting designers needed.
Always Gets Better
Swapping out light switches for the latest technology isn't something consumers are going to do frequently given the cost and time investment required. That's why you should recommend smart lighting solutions that are easily upgradable.
Don't give your customers with technology that's stuck in 2005. All smart lights should be able to receive updates via WIFI so when new integrations are available consumers get them for free. By recommending a truly flexible system that gets better over time you'll build customer satisfaction and loyalty.
Noon is the first modular system that allows consumers to easily upgrade software features via WIFI and upgrade hardware thanks to the modular base and switch design. You'll have new products to offer your customers for years to come.
The Right Light for Any Room
You don't have to be an expert to know that light can dramatically impact how a home looks and feels. Additionally there's plenty of research that highlights the impact of light on our well being.
The best way to achieve perfect lighting is to coordinate the different light sources in a room. Today consumers adjust individual switches to try to set the perfect dim level.
Look for systems that allow you to offer coordinated lighting and are intuitive for the entire family. Instead of controlling all lights individually, coordinated lighting systems allow you adjust all the lights from a single switch.
Noon gives you one-touch control from the switch and uses lighting principles from designers to automatically create three professional quality scenes based on the fixtures in a room. Fine tune or add additional scenes with the Noon app.
If you'd like to try Noon for yourself, use promo code CEPro before April 4th to enjoy $50 off your purchase.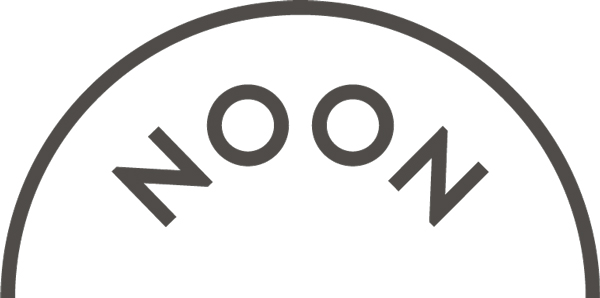 +++
Sean Paterson, Head of Pro Channel at Noon Home, Inc.
Sean has 15 years of experience helping pros leverage tech-driven solutions to deliver better customer experiences and grow their businesses, with notable projects including the creation and launch of the Nest Pro program. He's a Canadian native turned Californian with an interest in residential electrical lighting. Sean can be reached at sales@noonhome.com.