Most integrators have probably never heard of Xtreme Power Conversion (XPC), but it's likely they have already used one of the company's power supply products.
That's because the 12-year-old Denver-based company has been making surge suppression/uninterruptible power supplies (UPS) as an OEM supplier for NCR and other brands for years. But CEDIA Expo 2019 marked the coming-out party for the company under its own brand name with several products aimed at the residential custom installation market.
"Two years ago we decided to branch out with our own brand name to pursue the channel," says Tom Ebner, president. "We are a company driven by innovation."
That innovation includes the J60-300 power supply, which Ebner calls "the world's smallest." With a footprint of 6x8x1.25 inches, the lithium-ion phosphate UPS battery is designed to sit behind a TV display. The UL-listed unit, which weighs just 3.4 pounds, has a lifespan of eight to 10 years, compared to lead acid-based units that last two to three years, according to Ebner.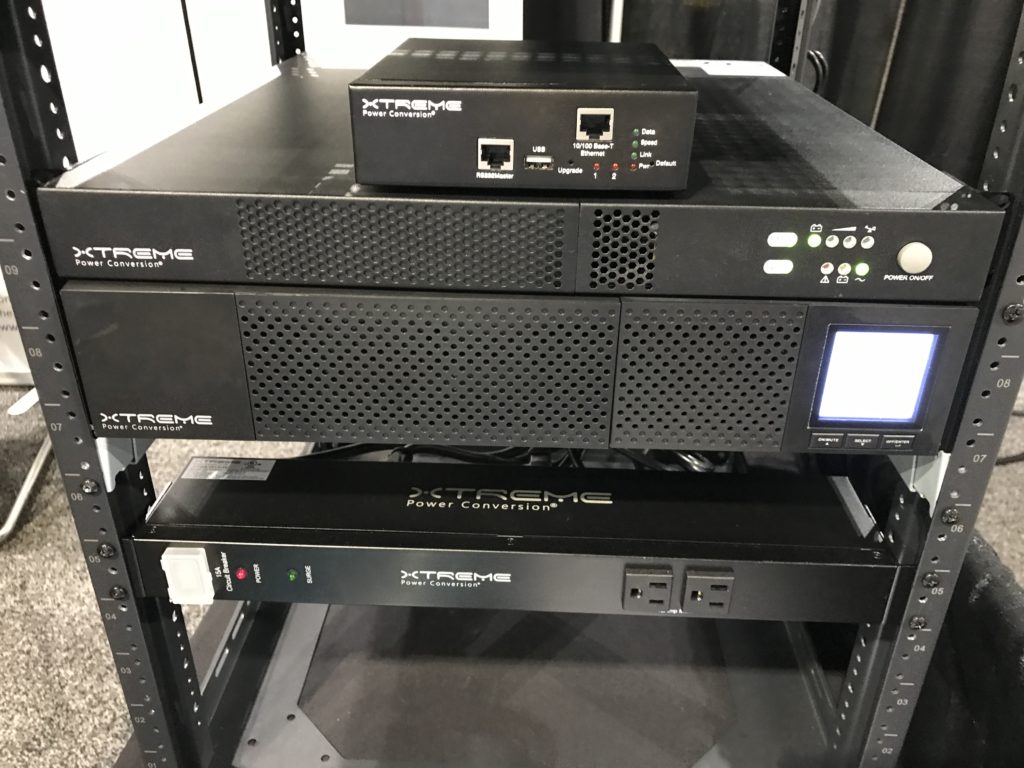 "It is ideal to put in a structured wiring cabinet for PoE and security," says Mike Reid, XPC director of CEDIA channel sales and longtime industry fixture with various companies. Reid used CEDIA Expo 2019 as an opportunity to wear full Scottish regalia, including a kilt.
In this updated Wage & Salary Report, you'll find out results for salaried occupational categories broken down by 14 regions of the U.S. & Canada. Uncover valuable information about where your company stacks up when it comes to paying your important people by
downloading your free copy today!
The IP-addressable unit can produce 2,000 discharge cycles and has the ability to turn on/off individual receptacles. It can carry a 60W load for up to 20 minutes during an outage, and has a 5-year warranty for both electronics and the battery. The company also makes the J60-600, a larger version that produces 600VA. Both products not only have residential application, but are well suited for commercial digital signage applications.
XPC also makes a larger UPS dubbed the M90S. It is a modular, flexible solution that combines continuous power availability for mission critical applications. Meanwhile, the M90S 2 is a rack-mountable version with an optional rail kit. The units have a capacity of 6kVA/6kW with 93% efficiency. It also has a 3-year warranty.