Homeowners have become obsessed with monitoring their energy consumption these past couple years, and Vivint Smart Home, Inc. (NYSE: VVNT) has taken note. However, the company has taken this opportunity to instead round out its smart energy monitoring offering by allowing solar energy production data to be displayed on the Vivint Smart Home app for its customers, no doubt piggybacking off of prior partnerships with solar energy companies.
"Smart Energy has been a major focus for us over the past couple of years as we look to expand our industry-leading smart home experience for our customers," said Evan Pack, senior vice president of energy at Vivint. "This new integration is another step towards making the home smarter as well as empowering our customers with the data they need to be smarter with their energy use. We're excited to bring this new feature to customers and look forward to adding more features in the future."
Smart energy, in general, it seems, has been an increasingly popular topic being discussed within the smart home category, especially amongst homeowners. With solar playing a strong role in increasing energy availability in the home, the ability to monitor energy production and availability, among other things, is a feature Vivint sees as having a strong role in smart energy monitoring.
Vivint Offers Greater Insight into Solar Energy Production on App
Monitored directly through the Vivint app, Vivint customers will have the ability to view the production of clean energy produced by their solar systems, including data on how much energy their panels generate, insights into how well their energy production is working, their potential savings over using energy from the grid, and what kind of environmental impact their system is having.
The new feature integrates solar panel data directly into the Vivint app, so customers can view all of the information about their systems in one place, creating a seamless experience and highlighting the value of their solar systems. The feature will be available to existing Vivint customers with an Enphase inverter and to customers with SolarEdge inverters that are installed by Freedom Forever, with plans to expand to additional customers soon. Customers will begin seeing their solar data populate in the Vivint app over the coming days.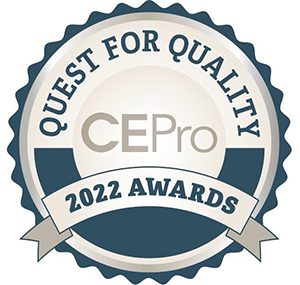 CE Pro urges integrators to recognize their suppliers that go above and beyond to deliver premium support and service. Cast your vote today to recognize the services (not the products) from your favorite manufacturers and distributors.
Cast your vote today!