Switch Always On is a smart IoT DC micro UPS with a lithium-ion battery and cloud connectivity that ensures network power and internet connection are maintained in commercial or residential applications.
In an increasingly remote world, it becomes crucial not only in the office but also at home to ensure network connectivity. Dropping out of a videoconference, for example, could be the difference between making a sale, meeting a deadline, or bringing your input to a new project or strategy. In mission-critical environments, the necessity to stay connected becomes even more vital.
An uninterruptible power supply (UPS) can be the difference between success and failure when users or technology must remain connected to the network. A UPS device is nothing new to many users; however, much of the UPS devices on the market have not evolved to meet the needs of today's workplace and home environments – which are becoming ever more connected.
Switch Always On Avoids Traditional UPS Bulkiness
Existing UPS solutions are often bulky, with multi-AC outputs powered by lead-acid batteries. They can be inefficient as they lose significant power from AC to DC to AC conversion. Legacy-based devices are often not compatible with new, cloud-based technology. Many of the units even provide less than ten minutes of backup power.
That's not the case with Switch Always On.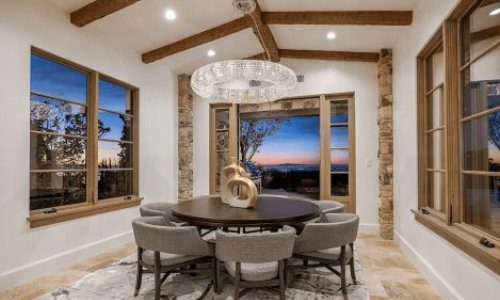 As a custom integrator, lighting is in demand. Effective communication, education and showcasing the value proposition of LED light fixtures in conjunction with integrative control systems are the keys to overcoming challenges and closing sales in this specialized market. Join us as we discuss the future of digital lighting and control with David Warfel from Light Can Help You and Patrick Laidlaw and Mark Moody from AiSPIRE.
Register Now! 
"Switch Always On is primarily tailored to ensure that your networking devices are always connected," says Dr. Nasser Kutkut, CEO and Founder of Smart Charging Technologies LLC.
Switch Always On is a smart IoT DC micro power supply (UPS) designed to provide uninterrupted power and connectivity for networking devices. Whether in commercial or residential environments, Switch Always On ensures capabilities that a typical UPS could never provide.
Switch Always On stands out against the competition thanks to its compact design and seamless integration with cloud environments. Users and IT teams can remotely manage and monitor connectivity status, receive real-time alerts anytime power or connectivity is lost, and auto-recycle power to their devices from anywhere, at any time.
"There is a slew of UPS products in the marketplace," says Dr. Kutkut. "Most of these are mainly slated for larger network equipment like computers and servers, and lack any intelligence if you lose power or do nothing if you lose connectivity."
"But most of all, nothing backs up modems and enterprise Wi-Fi routers," he says. "If your connectivity relies on a Wi-Fi router or modem, most of these devices plug into AC power, and they're very susceptible to power fluctuations and brown-outs. Also, these devices will routinely hang-up and require power cycling to regain their function.
"We found that market gap and created Switch Always On to address those issues," says Dr. Kutkut.
Cloud Monitoring Provides Peace of Mind
Cloud monitoring and configuration helps assess power issues at any site, auto-logs events as they occur, provides real-time connectivity status and eliminates the need for technician visits or "truck rolls". The cloud connectivity feature allows for real-time updates and alerts, where users and IT teams can receive email and text alerts whenever a port's connection is lost or recovered, equipment experiences hang-up, or the backup battery life is low.
Its multiple DC output ports directly power connected devices for up to two hours, gets rid of low-quality AC adapters, supports up to four devices at once, and features several 5V and 12V outputs. Hands-free power cycling enables remote port restarts by preference on the loss of power or ethernet, by time, date, or event, sequenced by equipment order, or by the length of time offline.
"All UPS devices provide an AC outlet with battery backup," says Dr. Kutkut. "In our case, most networking devices rely on a DC power supply, and you use an AC adapter; instead, we eliminated the need for AC adapters so you can power that equipment directly."
"On top of that, our solution can collectively recycle power," he says. "Not only that, but you can also sequence port restarts – if you need your modem to come up first, followed by your router next – to ensure the right devices power up first. That's a unique feature."
Switch Always On provides a mobile application to set up those parameters as well as a cloud login. Users can configure all of the features through the mobile app or cloud login. The mobile app can provide notifications when power is lost or when the device has recycled power due to loss of internet connectivity. Users can also access historical logs to view when restarts occurred and what problems had taken place.
Additionally, Switch Always On has a long-lasting, high density, lithium-ion battery that powers four devices for up to two hours. The battery fully recharges in less than five hours, and the device auto-assesses its battery life and health on an ongoing basis.
"When you lose power, your cable connection is still alive," says Dr. Kutkut. "Switch Always On has a lithium-ion battery that can keep networking devices running for up to two hours. If I lose internet connectivity, Switch Always On will recycle my cable modem after five minutes and reattach the connection. If I lose power, my internet connectivity is not lost given Switch Always On is charged long enough to stay online until AC power returns."
Switch Always On is Ideal For Resi and Commercial Installs
Switch Always On is an ideal solution in both commercial and residential spaces. At home, Switch Always On can be used to support many 5V and 12V networking devices – anything ranging from your modem and router to your home security base stations. In an industrial setting, for example, a manufacturing floor, Switch Always On can be connected to a cell modem to eliminate the need for manual resetting in the event power is lost.
"What we found is that cell modems in the industrial application tend to hang up more frequently, and are often out of reach, usually wall-mounted near the ceiling," says Dr. Kutkut. "At industrial sites, we can configure Switch Always On to recycle power to the cell modems every few days to mitigate any connection issues. [For one installation] it's been almost a year and a half without a single connectivity issue."
Switch Always On is the perfect solution for bridging the gap between providing power and internet connectivity to networking devices like high-performance routers and modems. Whether in the commercial or residential environments, there isn't a UPS quite like Switch Always On. It provides reliable power and connectivity to connected devices in the home, and thanks to its lithium-ion battery, it holds that power for a longer amount of time than its competition. It does the same in an office, with the added benefit of cloud connectivity that helps IT teams remotely program sequences to avoid manual troubleshooting.
If you'd like to learn more about Switch Always On, click here.
If you enjoyed this article and want to receive more valuable industry content like this, click here to sign up for our digital newsletters!