One technology category that impacts every other tech system and product is power. Power management, uninterruptible power supplies, power conditioning, remote diagnostics – AMETEK ESP brand SurgeX covers all of these concerns with its lineup of power solutions, and Rick Komendera delved into a range of topics talking with CE Pro.
This has been a year unlike any other, but SurgeX has continued to stay busy of late releasing its Squid and new UPS products. How have these new product lines been received by dealers?
Komendera: There is no questioning that the market is in a place no one would have predicted at the start of the year. Despite that, the new line of products has been very well-received by dealers and each for different reasons.
One of the biggest barriers to business over the past several months for many dealers has been the inability to troubleshoot onsite or go on service calls as we used to know them. On the Squid product front, the on-board intelligence coupled with the ability to remote-in and virtually access the system to evaluate issues has been wildly attractive to dealers.
We set the stage for power diagnostics with our enVision product and now, with Squid, dealers have access to over 40 different metrics to unequivocally determine if power is the root cause of a problem and provide reports that either support, or refute the claim. 
On the UPS front, the ability to address the concept of power infrastructure by consistently providing clean, reliable power despite the power issues happening all day long is what dealers are after. When combined, not only are dealers able to virtually eliminate lockups previously caused by power abnormalities, they are able to prove that disruptions within the system are not caused by power.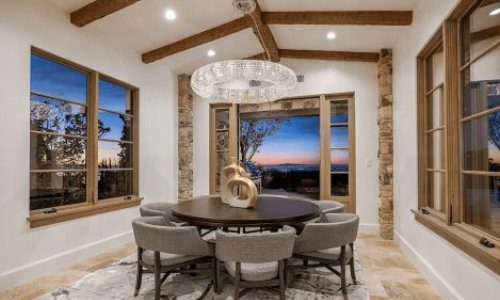 As a custom integrator, lighting is in demand. Effective communication, education and showcasing the value proposition of LED light fixtures in conjunction with integrative control systems are the keys to overcoming challenges and closing sales in this specialized market. Join us as we discuss the future of digital lighting and control with David Warfel from Light Can Help You and Patrick Laidlaw and Mark Moody from AiSPIRE.
Register Now! 
By focusing on the power foundation from the start, dealers are able to eliminate power problems as a potential source of downtime and ensure that if there is a problem detected, time isn't wasted chasing ghosts within the install.
---
Has SurgeX noticed trends amid the COVID pandemic with its residential and commercial dealers, and how is the company helping with respective market opportunities?
---
Komendera: Like others serving the CEDIA space, SurgeX has experienced some explosive growth as the connected infrastructure of people's homes are taxed more than ever. One trend has been the demand for solid networks and proper power foundations as people work from home, learn from home, teach from home, entertain from home, and more.
The residential market has been red hot lately as more and more people decided that, if they're going to be stuck at home for a while or be unable to take the vacation they were planning, they might as well invest in their home and upgrade. Funds that might have previously been set aside for a trip are being applied towards dedicated home theater rooms or upgraded home offices, outdoor kitchens, and more.
On the commercial side, our domestic supply chain has made products and solutions readily available to allow SurgeX to work with new non-traditional customers because we had product available where other suppliers may have been on back log or back order. Additionally, our affiliation and connection to AMETEK has given us access to additional products, such as temperature scanners for access control as an example, which has led to additional business with non-traditional customers.
---
What makes the UPS products stand out in a crowded category?
---
Komendera: For our customers, there are a number of features that make the new UPS product unique, but the addition of the isolation transformer is likely the leader. Designed to eliminate neutral-ground voltage, which is known to cause downtime for sensitive electronic systems and AV equipment, the UPS solutions with the isolation transformer establish a new neutral-ground connection at the rack level to ensure clean power is always supplied to connected equipment.
These new models also prevent high-frequency electrical noise and voltage from affecting performance of connected gear. Additionally, when dealers work directly with SurgeX on spec'ing and installing these solutions, they have the ability to earn AV margins vs. traditional IT margins on similar solutions.
---
Can you provide some background information on the Squid; where did that name come from?
---
Komendera: After meeting with a large enterprise customer seeking a solution to address the number one pain point of huddle rooms — namely someone coming in — needing a power plug and accidentally disconnecting a piece of equipment within the room, SurgeX went to work on creating an eight-outlet solution that in the prototype phase, had small connection bands attached designed to secure plugged in equipment.
Squid became the name of the product internally because of the small tentacle-like connection bands, and it was faster and easier to say than 'octopus.' Having done some beta testing with customers who only knew the product as the name 'Squid,' when the time came for launch, we decided to keep the internal project name for the product and thus, 'Squid' was introduced.
---
Power can be an intimidating topic for dealers. What is SurgeX doing to educate dealers to ensure they have the correct information to support their clients with safe and high-functioning system designs?
---
Komendera: For us here at SurgeX, it is all about education. Personally, I have been in the business of power for over two decades and it is still mind-blowing to me how much misinformation is out there. This is why we do all we can to educate and support dealers. Out of the thousands of CEDIA dealers, we work with hundreds of them as SurgeX has always taken the approach of being a partner that works with you to ensure the right products and solutions are put in place.
With those dealers, we provide trainings throughout the year and have even been doing monthly 'Power Hours' virtually to continue our educational efforts. Having done this for as long as we have, we know there is no magic black box that's a single solution for every power problem there is, which is why we work with dealers and provide diagnostic tools such as envision or Squid that can be deployed to learn exactly what we're up against and make the ideal product suggestions.
---
Looking ahead to 2021, what can dealers expect from SurgeX in terms of products, training and other support programs?
---
Komendera: The team here at SurgeX is aware of Zoom and webinar fatigue … we feel it too. For 2021, we've been discussing a much more micro-level approach for training, education and support programs. Rather than open up a session to anyone who can join, we've discussed honing those in to one specific dealer in order to really [virtually] sit-down with them, and work through what sets SurgeX solutions apart within the world of power.
The introduction of Squid opens an entirely new collection of dealer trainings as Squid is the most sophisticated power conditioner on the market. SurgeX has laid solid groundwork with the enVision power diagnostic tool and now with Squid, but there's so much more to be done. The first quarter of 2021 will include some intensive dealers training on the new Squid product and diving into everything it can help them accomplish … we're looking forward to that as much as we hope they are. 
If you enjoyed this article and want to receive more valuable industry content like this, click here to sign up for our digital newsletters!