Next year Sub-Zero, Wolf, and Cove celebrate 75 years of revolutionary appliance design. This is an exciting time for our family-owned company as we continue to build upon the legacy of Westye Bakke, who built his first freestanding freezer out of scrap metal in his basement, bending the coils bare-handed. In 1945, Westye founded Sub-Zero Freezer Company, introducing the first system designed for preserving food at ultra-low temperatures.
As a company, we quickly established a reputation for quality and innovation – two of our guiding principles to this day. In 2000, Sub-Zero introduced Wolf cooking appliances, bringing professional temperature control into the hands of home cooks with an ambitious 50-product launch. Refined through more than eight decades in commercial kitchens, the technology, durability, and design of Wolf make it the ideal kitchen companion to Sub-Zero.
In 2018, Sub-Zero and Wolf completed the kitchen suite by announcing our newest brand Cove, a line of luxury dishwashers. The culmination of decades of research, testing, and technology, Cove was created in the same spirit of quality and innovation as its counterparts and similarly serves as a single-minded kitchen specialist – ensuring sparkling clean and dry dishes with every near-silent wash.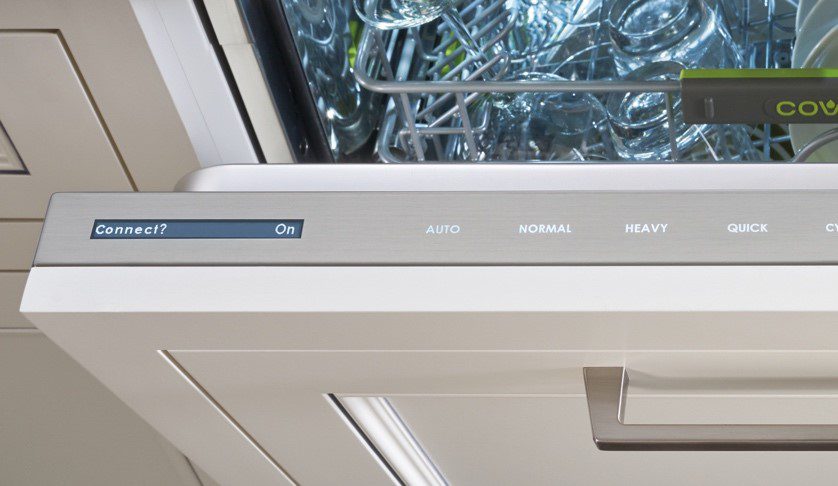 Ever since Westye's earliest pioneering efforts, we've never stopped searching for ways to bring new, intelligent approaches to the table. Over the years we've introduced industry-first technology, from Dual refrigeration to Dual VertiCross Convection. Now, with well-established, market leading products under our belts, there's only one logical next step – conquer connected.
We've been working hand-in-hand with CEDIA member organizations for over a decade to enable best-in-class connected experiences, and these partnerships have been critical to our success today.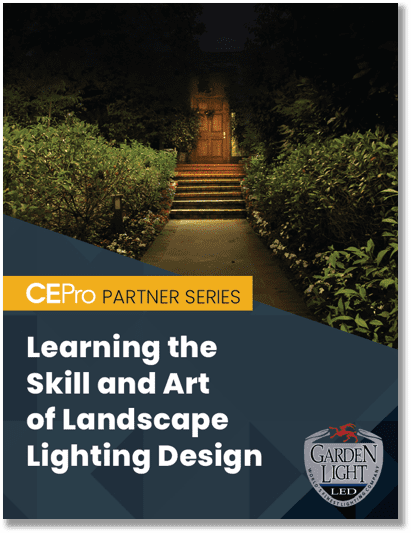 Experts recommend landscape lighting design as an entry point for integrators into the revenue opportunity of home lighting. Check out our new resource for tips and best practices. Download "
Learning the Skill and Art of Landscape Lighting Design
" today!.
For Sub-Zero, Wolf, and Cove, it's not about just being connected, it's about finding new ways to use technology to improve and enhance your kitchen experience – whether it's the ability to
remotely control and monitor your appliances or automatically order dishwasher detergent when you're low.
While previous generations may have pictured the kitchen of the future staffed with robots, the emerging reality is something much more discreet. This is a space controlled by WIFI-enabled smart appliances, driven by apps and technological teamwork converging to make a seamless, more streamlined life.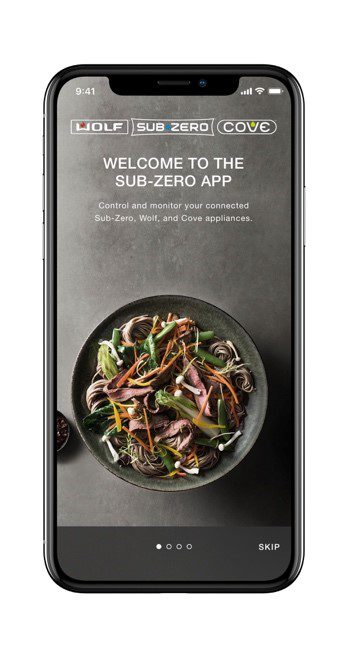 According to a survey of builders and remodelers, connectivity and home automation is the second highest requested feature among new projects most notably for the ability to assist in cooking and bring peace of mind to the end users. That's why we've taken our time and been deliberate with the smart features we've introduced.
As a legacy appliance manufacturer, we've been working with installers, designers, and specifiers for decades and it's through them that we've been able to gather feedback, understand pain points, and anticipate customer needs so that together – with our collaborative efforts – we could develop the unrivaled connected capabilities we have today.
At Sub-Zero, Wolf, and Cove, we understand the role appliances play in the lives, and kitchens, of our owners. Whether you are a CEDIA member or a builder, designer or installer, you can rely on Sub-Zero, Wolf, and Cove to help create meaningful experiences for homeowners through practical, purpose-built technology.
With 75 years of experience as the market leader in quality and innovation and with key partnerships among the industry's top IoT companies, we're here to ensure seamless integration.
For more information about our connected capabilities, click here.