Facebook is Changing: Can You Still Reach Clients Effectively?
What do these changes mean for integrators?
Content from our Sponsor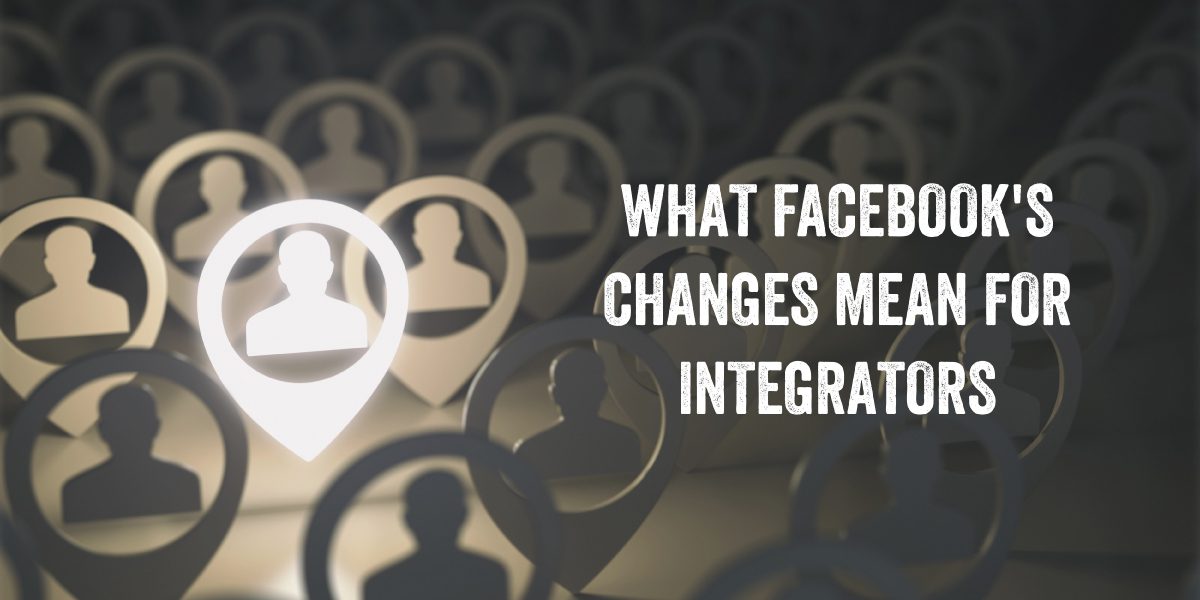 You have heard the news about the Facebook-Cambridge Analytica and the collection of personally identifiable information of up to 87 million Facebook users that Cambridge Analytica began gathering in 2014.
In response to this situation, Facebook has announced a handful of new initiatives that will give users more control over how their information is shared and used for advertising purposes.
But what do these new initiatives mean for integrators using Facebook for advertising? We've broken down some of the top questions we have received from our clients:
What Are The Types Of Data That Advertisers Can Use On Facebook?
First-party data: First-party data is data the source has collected themselves. For Facebook, this type of data is used to create Custom Audiences. Custom Audiences can be created in multiple ways, like uploading your CRM list or using a pixel on your website that tracks visitors. First-party data like this will not be impacted by the changes that Facebook is rolling out.
Third-party data: Third-party data is data that a company acquires from other sources. For example, Facebook accesses third-party demographic and behavioral data like home ownership or purchase history from sources like Acxiom, Epsilon, and Oracle Data Cloud to provide more in-depth targeting options for advertisers. Third-party data sources will be impacted by the new restrictions.
How Will The New Restrictions On Third-party Data Affect Advertisers?
One of the biggest changes that will affect Facebook's advertisers is the removal of Partner Categories. Partner Categories are a data source option that pulls in demographic and behavioral information from Facebook Marketing Partners.
How Do I Know If I Am Using Partner Categories?
If you are using Detailed Targeting as one of your targeting options, check to see if the source says Partner Category. If you find that you are using Detailed Targeting for your Facebook campaigns, be proactive and start testing new targeting capabilities to prepare for the removal.
If I Was Using Partner Categories, What Do I Do Now?
Facebook has many options to reach the people that would be interested in your business, products or services outside of using third-party data. The true bread-and-butter of Facebook's targeting capabilities is their Custom Audiences and their ability to create Lookalike Audiences.
A Custom Audience is created using your own first-party data in the Audiences tool.
A Lookalike Audience uses Facebook's capabilities to find people that "look like" your Custom Audience. It identifies these individuals by shared demographic and behavioral traits.
What Data Does Netsertive Use?
At Netsertive we utilize internal, first-party data from our clients' website visitors to identify real people (Custom Audiences) shopping for the brands, products, and services our clients sell. We then use these real-world shoppers to model new and larger audiences (Lookalike Audiences) for our client's digital marketing campaigns.
By utilizing first-party data, Netsertive has seen an increase in engagement, conversion rate, click-through rate and a decrease in cost/conversion compared to using third-party, detailed targeting. We call this unique targeting method Brand-to-Local Audiences, and it's yielded some impressive results.
Is Facebook Advertising Still An Effective Way To Reach New Clients?
The simple answer is, yes. Even with these new initiatives, targeting capabilities using first-party data is still a great way to identify new clients.
At this point, there has not been a significant change in Facebook's usage rate. Still, 75% of Americans have a Facebook account and the average user not only uses it daily but logs in up to 5 times per day.
Handling your social media advertising can be challenging but it doesn't have to be. Netsertive helps many integrators by turning more online clicks into new install-ready clients for your business. Click to learn more about Netsertive's social media offering in addition to our full suite of digital marketing services.