On June 1, thousands of DirecTV subscribers across 13 markets are scheduled to lose access to their distant out of market networks including CBS, NBC, ABC, and CW.
Alpena, MI
Bowling Green, KY
Casper, WY
Cheyenne, WY
Glendive, MT
Grand Junction, CO
Helena, MT
North Platte, NE
Ottumwa, IA
Presque Isle, ME
San Angelo, TX
Victoria, TX
Zanesville, OH
Impacted Markets Map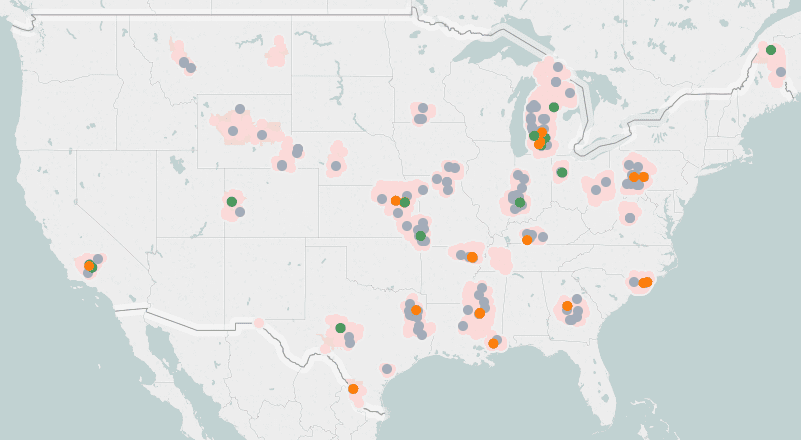 This is because STELAR (Satellite Television Extension and Localism Act Reauthorization) is set to expire June 1, 2020. STELAR gave satellite operators the ability to import distant network TV channels to rural areas via a blanket license rate, and providers were not required to negotiate with the TV stations to carry their networks. You can read more about STELAR here. To find out if your customers are impacted, please see AT&T's lookup tool is found here: DTV/ATT Local Lookup When you are utilizing it please use a full address. If you only use the city, state, and zip it doesn't always display the full information.
DirecTV has begun notifying impacted subscribers across these 13 markets that they will lose their local networks. You may be approached by customers concerned about losing their locals, and rightfully so. During the COVID-19 crisis, customers need access to news and entertainment more than ever. DISH has agreements in place to carry distant networks in all 13 markets impacted, giving these customers a great solution to get the content they need.
You can use the DISH lookup here for comparison: DISH Local Lookup.

CE Pro's Email Newsletters deliver timely news, industry-leading content, product information, and downloadable resources directly to your email inbox.
Sign Up Today!