By John Roach
These and other smart devices integrate with traditional smoke and carbon monoxide detectors as well as sensors on windows and doors and near water pipes that trigger alarms and alert first responders to fires, leaks and intruders.
On the surface, the marriage of smart home features with traditional home security technologies is one of convenience, acknowledges Don Young, ADT Chief Operating Officer. A deeper look reveals why and how the combined package makes for a modern, professionally monitored smart home security solution.
For example, when a smoke alarm is triggered in an ADT monitored home, the customer's smart home security system can know that the HVAC system is operating and shut it off to prevent circulating smoke and fueling the fire with more oxygen.
"Now, not only are you summoning first responders to help with life safety, but you're also using the smart home interaction to mitigate the situation and assist the customer intelligently," Young said. "The professional monitoring and smart home aspects are literally tied at the hip."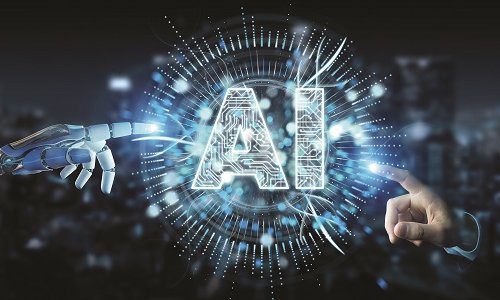 In an era where crime continues to evolve, relying solely on AI-based solutions proves insufficient in preventing sophisticated threats and false alarms. The webinar will emphasize the paramount importance of human judgment and intuition in tandem with AI technology to create a truly complete security solution. Our session will explore how Deep Sentinel's revolutionary approach combines the best of both worlds—advanced artificial intelligence and the presence of highly trained human guards. Together, these elements create an unparalleled level of protection for residential and commercial properties alike. Join our panel of esteemed lighting experts that will dive into why it's time for integrators to rethink their role in the outdoor lighting industry.
Register Now! 
In addition to the next generation smart home security solutions of today, ADT is investing in research and development in partnership with Google to leverage more data from smart home and security devices to feed artificial intelligence and machine learning models that will unlock an era of home security that is helpful, intuitive and predictive.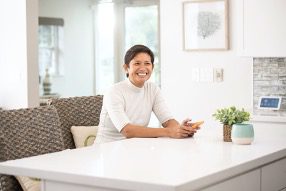 For example, ADT Chief Technology Officer Raya Sevilla envisions ambient security systems that are automatically armed when customers need them, such as when they are away from home, and unarmed when the whole household is safe and secure. To achieve this vision, ADT's security system needs to know if there are people in the home and if so whether the people are authorized to be there. "To get to that space, it's going to be a combination of physical hardware as well as data and machine learning and artificial intelligence," Sevilla said.
Today and tomorrow's platforms
Sevilla joined ADT in 2010, soon after the launch of ADT Pulse, the industry's first smart home security platform that enables users to control their systems from nearly anywhere using a smartphone app. Today, more than 1.8 million residential and small business ADT Pulse customers can control their systems remotely through a smartphone app.
More than 1 million additional ADT customers interact with their smart home security systems through ADT Command, which launched in 2019 and includes in-home touchscreen control panels, a smartphone app, voice controls and efficient integration with third-party devices including smart locks, lighting controls, garage door openers, thermostats and dozens of other devices that use the industry standard Z-wave protocol.
Today, Sevilla's team is building a next-generation platform that will enable ADT to achieve ambient security and other features such as video alarm verification and health monitoring systems that allow older Americans to age in place by offering remote caregivers peace of mind with alerts about skipped meals or medications or slips and falls in addition to traditional life safety emergencies such as fires and carbon monoxide.
The next-generation platform will also simplify the setup and add-ons to systems whether they are professionally installed, do-it-yourself or a hybrid method that ADT calls do-it-with-me. For example, a customer may have an ADT technician install a new system today and then work with a remote agent down the road to install add-on devices, such as an extra camera or a new smart door lock.
"Installing one piece of equipment is vastly different than installing 15 pieces of equipment, and we want to make it so simple for you to add that one piece that you don't need to take a day off for ADT to come to your house to do it," Sevilla said. "If you want to install it yourself, you can."
Customer choice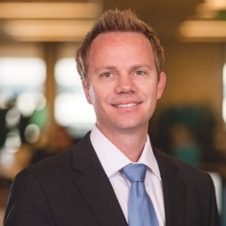 Mark Reimer, ADT Vice President of Product Engineering, said the next-generation platform will also integrate with devices that are compliant with the new Matter protocol, a home automation connectivity standard that the smart home industry is moving toward, in addition to devices that are Z-wave compliant.
"It's really about customer choice," Reimer said. "If the customer says, you know, I really like the thermostat from this brand, I like lights from another brand and I really like ADT for security, then that's great. With these alliances, it will all work together. You are not locked into an ecosystem."
The caveat, he added, is that all life safety sensors must achieve the ADT stamp of approval, which requires testing at ADT's engineering lab in Boca Raton, Fla., to ensure they function as advertised in many climate conditions and meet security and service specifications down to details such as ensuring wall mount screws are compliant with the screwdrivers ADT technicians carry in their trucks.
"A device that hasn't met our rigorous standards will never be given the ability to turn on our alarm and dispatch first responders," Reimer said. "We have commitments to first responders that we're going to do everything we can to reduce false alarms. If we let just anything trigger an alarm, we're not living up to our promise."
False alarm reduction
ADT is also leveraging digital technology to reduce false alarms through Alarm Messenger, a cloud service that addresses the issue of unanswered phone calls that ADT monitoring agents place to customers to verify alarms prior to alerting first responders.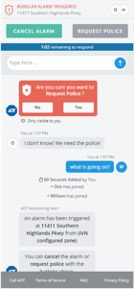 "When no one answers, we dispatch police, but no one is answering because that is not how we interact with our technology today and so the outcome is about a 98 percent false alarm rate in our industry," explained Larry Folsom, ADT Vice President of Monitoring Technology.
For customers who enroll in Alarm Messenger, the service sends text messages to the customer and the customer's emergency contacts, such as a relative, friend or neighbor, when an alarm is triggered. Recipients of the messages can verify or cancel the alarm. Today, 2.7 million ADT customers are signed up for the service, which has reduced the number of calls that go to a dispatch agent by 52 percent.
The next evolution is Alarm Messenger sessions that will include video and audio feeds – with prior customer opt-in – streamed from Google Nest devices, which will provide the customers and their emergency contacts additional context about the alarm event and thus the ability to make a more informed decision about whether first responders are required. These capabilities, noted Young, require customers to share data from their smart security devices with ADT, and to trust ADT to help protect their data to deliver more intelligent and helpful home security. "That's something we think about every day because our customers' trust in ADT helps us save more lives, protect more property and make the customer experience into a truly helpful and enjoyable one in their home," Young said.
If you enjoyed this article and want to receive more valuable industry content like this, click here to sign up for our digital newsletters!