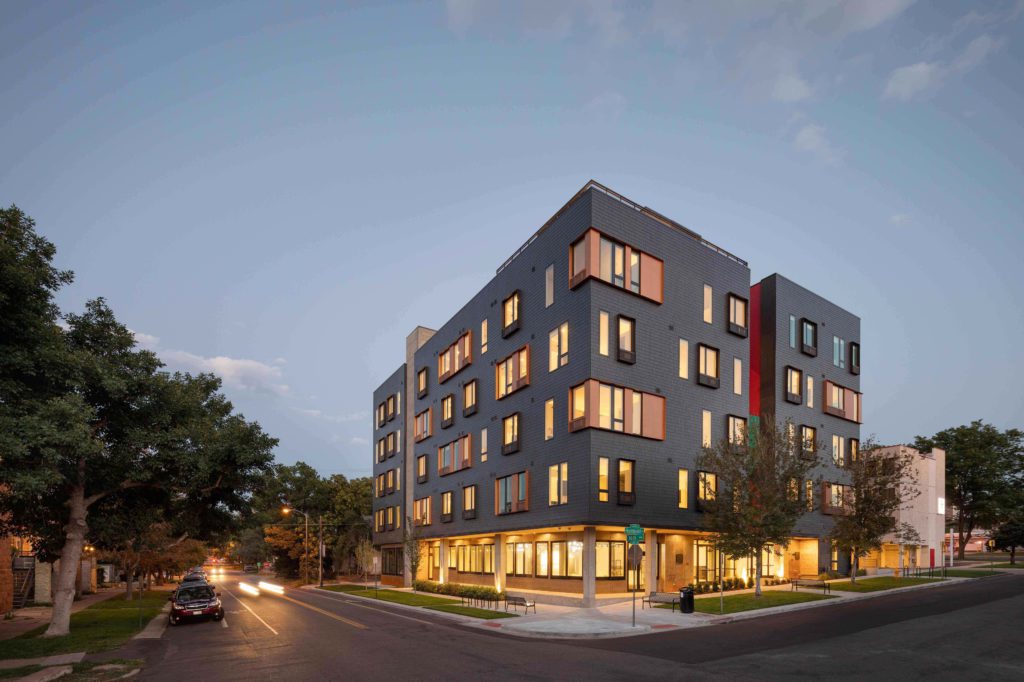 Economist is a brand new MDU in Denver, CO that has recently been installed with DISH Fiber, a SMARTBOX with streaming, and 4K Amazon Fire Sticks in every unit.
This modern 97-unit complex of micro-studio and one bedroom apartments is wired with fiber optic cabling throughout the entire building. Each unit has its own wireless access point which provides internet coverage across the entire community. Residents get their own unique login credentials upon moving in, which allows them to not only connect to the DISH Fiber network, but to see only their own devices. Once connected to the DISH Fiber network, residents stay connected throughout the entire property, jumping from one access point to another with a seamless connection.
The SMARTBOX at Economist uses a streaming blade, delivering residents 24 bulk channels to any browser-enabled device connected to the DISH Fiber network. The property selected their 24 channels from the America's Top 120 lineup along with a handful of local channels delivered by an OTA antenna. To accelerate their experience, the property also added a 4K Amazon Fire Stick for every unit, so residents without a browser-enabled TV could easily access these bulk channels utilizing our OnStream App from the Amazon App store.
Property testimonial from the owner of Economist Apartments:
"Our residents have been extremely pleased with the newest upgrade to DISH Fiber. They appreciate paying less than their previous providers, and we've all been impressed with the speed and reliability of the service. New residents also love having internet immediately available when they move in. And the DISH Fiber team is a pleasure to work with. Our residents were happy to learn that they still had choice – those that wanted more channels could upgrade their TV package at rates lower than their previous providers, and those that prefer streaming services have the high-speed connectivity to support it without having to pay for full television service."