Nest™ Hello Doorbell and Hopper® 3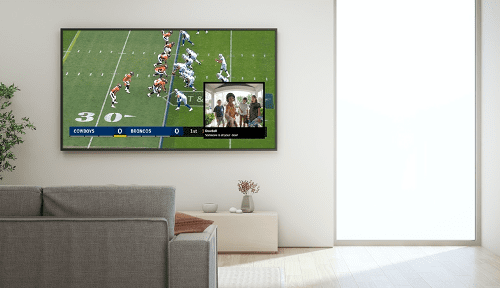 Hopper 3 is the only Receiver on the market that seamlessly integrates with Google Assistant™ using state of the art technology. With Nest™ Hello Doorbell integration, customers can see who's at the door without leaving the comfort of their couch.
Setting up the Nest™ Hello Doorbell on an Internet-connected Hopper 3 is easy. Simply go to Apps in the Hopper 3 menu, select Google Nest™, then Get Code. Next, go to www.nest.dishanywhere.com, enter the code, click Activate, sign in and grant Google permission, and voila!
Installing the Nest™ App gives customers access to all their smart devices in one place, giving them Nest™ Hello Doorbell notifications on the go when someone rings the doorbell, a person is spotted, or when it hears sound or activity. Those who sign up for a Nest™ Aware subscription get intelligent notifications by activity zone, facial recognition alerts, and more.
Keep an eye out for future enhancements to this functionality and additional product integration.