Nest™ Camera Live Feed Now Available on Hopper!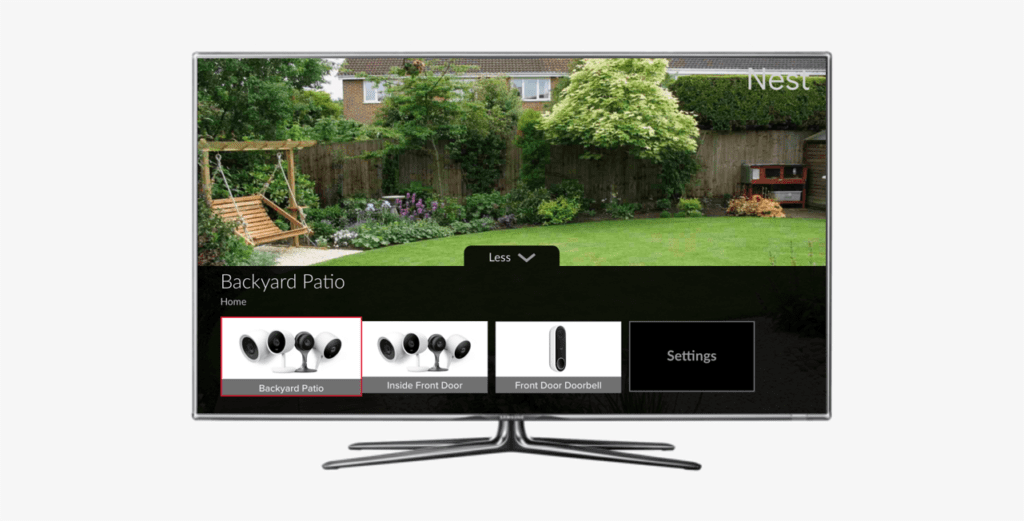 A recent software update enables Hopper® 2 and Hopper® 3 Receivers to not only get live alerts from their Nest™ Hello Doorbell, but also see a live camera stream when connected to Nest™ Cameras!
Subscribers with Hopper 2 and Hopper 3 Receivers, and their associated Joeys®, can see a live stream of their Nest™ cameras through the new Nest™ app, available in the Apps menu. To get the most out of this functionality, Receivers need to be IP connected and successfully paired with Nest™ devices to get notifications and see live streams. Notification settings are configurable on a per-Receiver basis in the Nest™ app settings screen and will display the camera's name, time of event, alert, and a static image of the event.
Pairing Instructions:
Users must first get an activation code from their Receiver by navigating to Menu > Apps > Google Nest, or App Mini Launch Bar > Google Nest.
After launching the Google Nest app, users will see instructions on how to begin the pairing process.
Select Get Code.
To pair, go to nest.dishanywhere.com and enter the activation code.
Next, login by entering Google Nest credentials (or pick an account that is already signed in on a browser).
Select the Nest devices on the screen and pair them.
After pairing, the user can manage or disconnect devices from the same screen.
Then, press Done and grant permission and confirm choices from resource picker
Lastly, users will receive a confirmation the device(s) have been paired.