Installation Profile: Link Your House Scores with DISH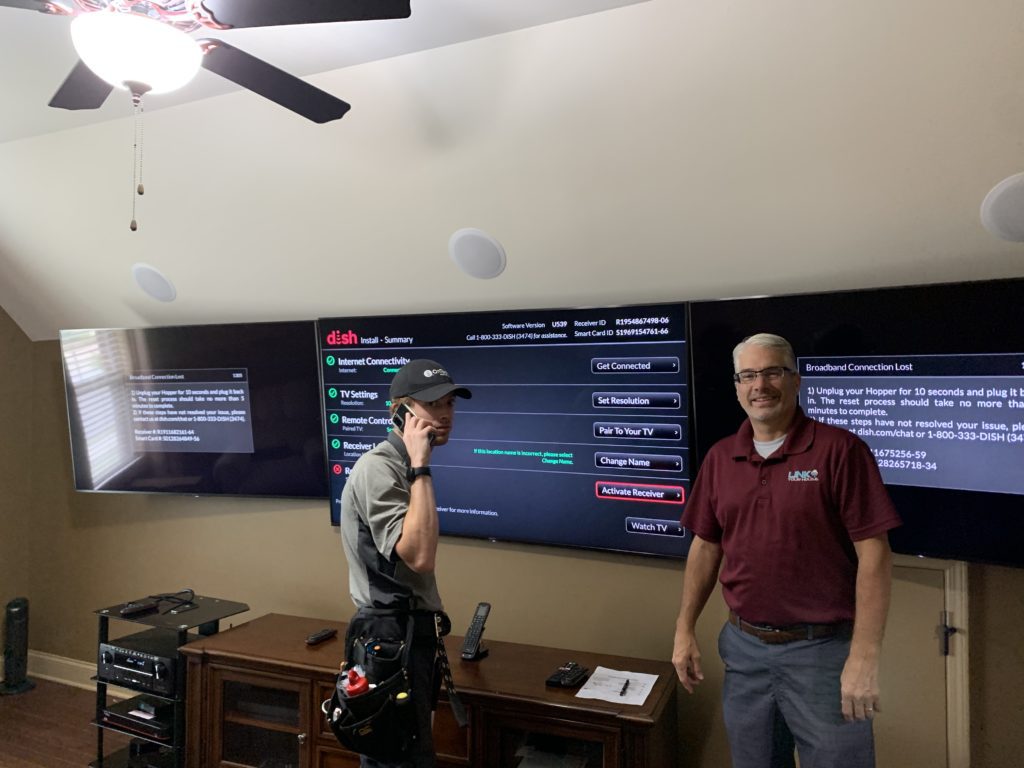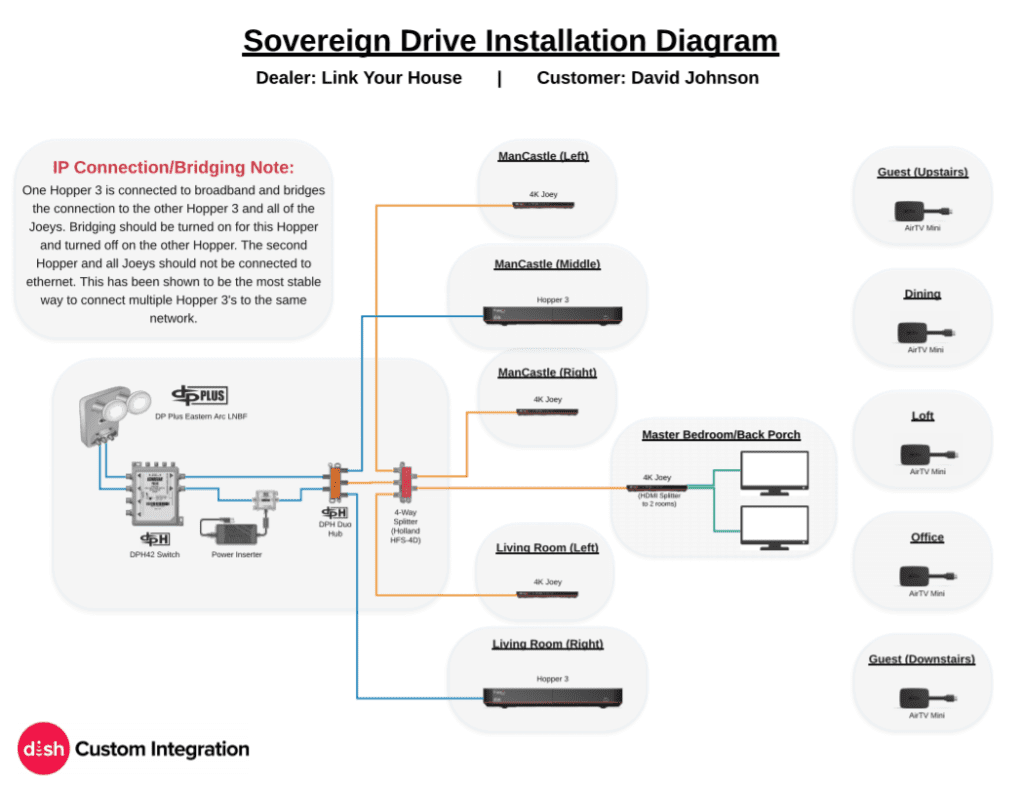 Video entertainment was a top priority for Link Your House customer, David Johnson, who has 12 displays in his modest suburban home.
With guidance from the DISH Concierge Team, Link Your House installed a two Hopper, four Joey, five AirTV Mini configuration. The customized config features 32 tuners, 4TB of combined storage and two DISH Anywhere accounts – to be used on AirTV Minis in secondary rooms or remotely when the customer travels on business. URC Total Control lets the homeowner control his Hopper system as well as over 50 additional devices in the home.
In the end, the customer is delighted and Link Your House netted an upfront profit as well as a long term RMR account.