DISH Subscription Video On Demand (SVOD)
Did you know that DISH offers a plethora of Subscription Video On Demand (SVOD), with thousands of shows, movies, and more, and all commercial-free? Whatever their interests, there is an On Demand Subscription package that's right for every customer. Unlike other Video On Demand (VOD) content on DISH, SVOD has exclusive On Demand content, and no live content. All customers need is an internet-connected Hopper or Wally. You can find more details about SVOD packages and setup here!
June SVOD Feature: UP Faith & Family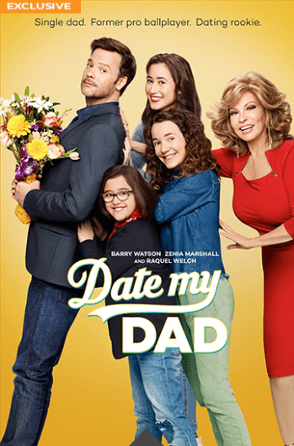 UP Faith & Family is America's favorite streaming service for families and is DISH's top-selling SVOD package. Families enjoy instant access to the freshest and most exclusive family and faith-friendly entertainment available. UP Faith & Family gives subscribers access to an ever-growing library of quality dramas, family comedies, movies, children's favorites, documentaries, and more – with new titles added every week! Best of all, as of June 11, 2020, new customers with Flex Pack, America's Top 120 or above, or DishLATINO® Dos or above can give UP Faith & Family a try for free for the first month! After the first month, it is $4.99/month.