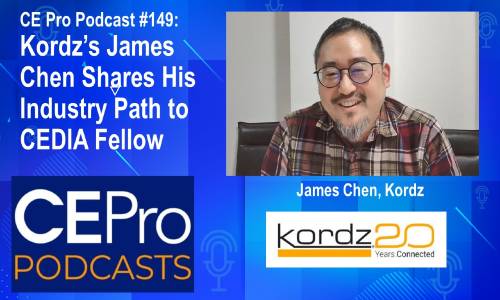 Honored as the CEDIA Fellow recipient at CEDIA Expo 2023, Kordz Managing Director James Chen discusses 35 years in the industry from integrator to manufacturer and instructor.
Sep 12, 2023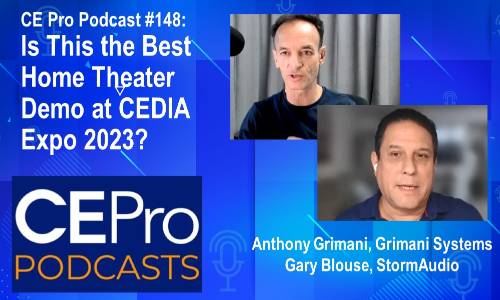 Sound Room 10 at the Colorado Convention Center features an 11.6.6 Dolby Atmos and 4K projection experience with Grimani Systems, StormAudio, Seymour-Screen Excellence, and RowOne Seating.
Aug 23, 2023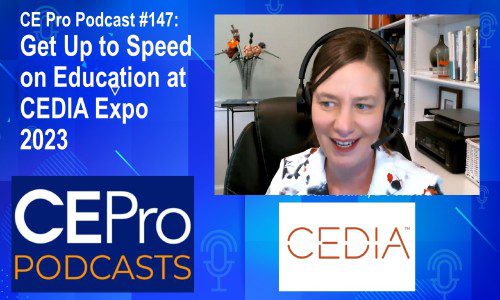 Mandy Beckner, VP of education & training at CEDIA, shares highlights of this year's CEDIA Expo agenda of approximately 80 sessions, plus trainings, panels, symposiums and more.
Aug 14, 2023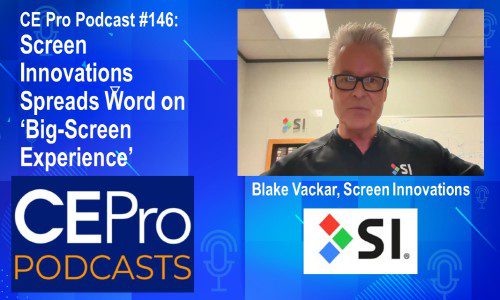 Former sales director Blake Vackar returns to Screen Innovations as 'Brand Ambassador & Screen Evangelist' to help boost projection system and motorized shade growth.
Jul 17, 2023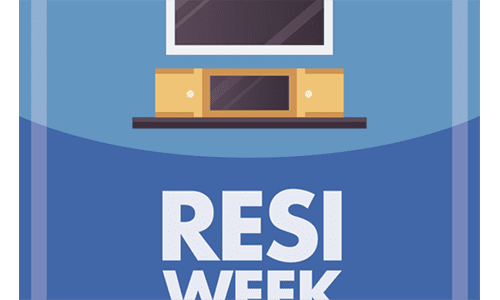 AV Nation's ResiWeek Podcast delves into the trending topics that drive the custom installation industry on a weekly basis.
Jul 12, 2023