A global chip shortage brought on by the coronavirus is wreaking havoc across myriad industries. If someone is manufacturing something that requires computing, they are likely struggling to obtain the appropriate materials.
Expected to last into early 2022, a shortage of chips isn't the only dilemma manufacturers and end users need to worry about. Experts believe this shortage could result in an increase of counterfeit components.
"If next week, you need to get 5,000 parts or your line will shut down, you will be in a situation of distress purchase and you will put your guard down," Diganta Das, a researcher in counterfeit electronics at the Center for Advanced Life Cycle Engineering (CALCE), told ZDNet. "You won't keep to your rules of verifying the vendor or going through test processes. This is likely to become a big problem."
Das regularly monitors counterfeit reporting databases and says he is confident that he will see an increase in counterfeits reported in the next six months as companies realize they have been sold illegal parts.
Steve Calabria, the founder of independent distributor PC Components and member of the Independent Distributors of Electronics Association (IDEA), believes this is only the start of a wave of counterfeit semiconductors making their way into the market.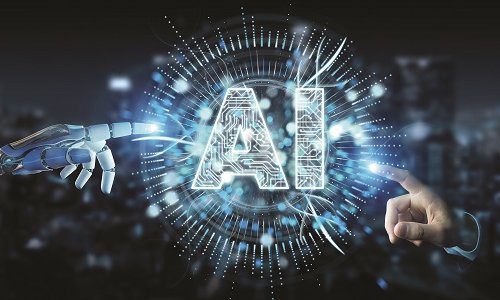 In an era where crime continues to evolve, relying solely on AI-based solutions proves insufficient in preventing sophisticated threats and false alarms. The webinar will emphasize the paramount importance of human judgment and intuition in tandem with AI technology to create a truly complete security solution. Our session will explore how Deep Sentinel's revolutionary approach combines the best of both worlds—advanced artificial intelligence and the presence of highly trained human guards. Together, these elements create an unparalleled level of protection for residential and commercial properties alike. Join our panel of esteemed lighting experts that will dive into why it's time for integrators to rethink their role in the outdoor lighting industry.
Register Now! 
"I think we are on the cusp of a major problem here. The worldwide shortages have opened the door for criminals to exploit the electronic component marketplace, and I'm seeing early signs this has already started to happen," Calabria told ZDNet. "We're seeing companies that have never been rated by any other company in the industry showing significant quantities of parts that are in shortage. But what sounds too good to be true is too good to be true."
Counterfeit chips are especially a problem for security manufacturers and providers since they are relied on for life safety. These chips may pass the eye-test and even meet basic quality standards, but they will not have gone through any of the testing processes or reliability criteria that authentic chip manufacturers invest time and money into, according to ZDNet.
Compound this potential issue with the supply chain shortages security integrators are already facing, 2021 is shaping up to be a challenging year.
In an integrator roundtable appearing in the July issue of SSI, security execs expressed challenges they are now facing during the shortage. Bert Bongard, president and CEO of Minneapolis-based LVC Companies, says the supply chain turmoil has proven unprecedented in his professional career.
"You can kick a scream all you want, but if it's not available, it's not available. We've tried other sources. We've had people looking at other vendors and even swapping things out," he says. "We started early on with adding things into our contract as far as in the event of lack of product or in the event of price increases."
You can get a sneak peek at additional insights from the roundtable, here, as well as insights from security manufacturers.
If you enjoyed this article and want to receive more valuable industry content like this, click here to sign up for our digital newsletters!