ESS is a family-owned and -operated business in Hillsborough, N.J., whose roots go back to the 1970s. Starting as a small AV security installation company, ESS has become a "go-to" company for customers in the Hillsborough community for its low-voltage AV system integration services.
The company provides av design and installation services in all areas of security, audio/video, and smart technologies in the residential, commercial, and multi-dwelling markets, with about 90% of its work coming from MDUs and commercial installations.
John Costa and his brother-in-law and co-owner Jonathan Coords first spotted an ad for D-Tools' end-to-end business software, System Integrator, in a trade magazine back in 2009, and immediately saw it as a solution to problems that could potentially plague the fast-growing AV firm.
"As our business began to grow, the opportunity to lose efficiency was evident," recalls Costa.
"D-Tools gave us the means to stay the course. The System Integrator solution gave us the ability to follow a job timeline so that everyone from project managers to installers knows what to expect on every job."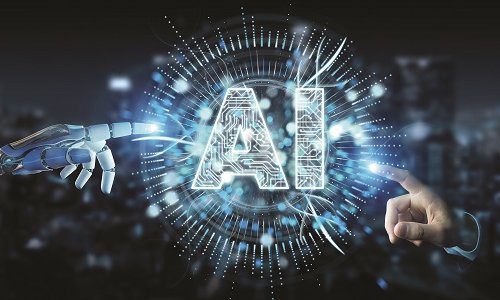 In an era where crime continues to evolve, relying solely on AI-based solutions proves insufficient in preventing sophisticated threats and false alarms. The webinar will emphasize the paramount importance of human judgment and intuition in tandem with AI technology to create a truly complete security solution. Our session will explore how Deep Sentinel's revolutionary approach combines the best of both worlds—advanced artificial intelligence and the presence of highly trained human guards. Together, these elements create an unparalleled level of protection for residential and commercial properties alike. Join our panel of esteemed lighting experts that will dive into why it's time for integrators to rethink their role in the outdoor lighting industry.
Register Now! 
A Decade Later D-Tools Remains Helpful to ESS
More than a decade later ESS is still using D-Tools.
Recently, the company was finishing a large residential project in Cranbury, N.J.— a total remodel of a 10,000-square-foot home. ESS was involved in the renovation of the security, whole-house music, CCTV, and home theater, with the project nearing completion just around the holidays in 2020.
ESS notes the homeowner works in IT at a very high level, so updating the seven-year-old system with new technology was very important to him, as was the security system.
"When he moved into the home, he received detailed requirements from his company as to the level of security needed for his private residence, and we had to meet those requirements," comments Costa.
ESS also outfitted the home theater with a new Epson 4K projector, new equipment in the rack, and a new Savant control system. The whole-house music system is a Sonos sound system that feeds the Stealth inwall speakers throughout the home. All with a budget of around $65,000.
The biggest challenge to the renovation, according to Costa, was the homeowners living in a part of the house that wasn't being renovated.
Costa points out that because ESS had worked with the previous owner, the company was familiar with the systems in the home and had good documentation they were able to reference.
"Thanks to D-Tools System Integrator, we were very easily able to pull up our archived documents as a reference point. We can always go back to the original av proposal in the software," states Costa.
Costa says this project also involved the company using D-Tools' new cloud-based solution for the first time.
D-Tools Cloud, is a web-based solution that drives sales for security and AV system integrators. D-Tools Cloud offers sales pipeline management, on-the-fly estimating using a drag-and-drop interface from any mobile device, interactive system design presentations, and procurement using supplier-authorized dealer-specific pricing.
Since ESS began using D-Tools Cloud, which they first tried for free as a trial version, the new software enabled the company to work seamlessly with the client.
"It's fantastic, a home run," says Costa.
"D-Tools Cloud allowed us to work together on a proposal. Jonathan was on vacation and had to make a final decision and was able to do it from the beach."
That ability to collaborate within D-Tools Cloud was key. There were changes along the way, and it allowed ESS to adapt to those changes quickly.
"The platform is seamless and easy to use. Everything is there, from the quoting experience to the products needed, to pricing," comments Costa.
"When we had to make adjustments on things we installed, everything came up in the D-Tools Cloud search. And when I had to adjust my pricing to my distributor, we did not have to add anything. All the brands and suppliers were already represented. The process is very smooth. I have been really happy with this, relative to using a different av proposal software where you have to manually enter all the parts and pricing description by hand. This kills the whole flow of the process."
Looking at some of the other ways D-Tools Cloud can help his company, Costa has plans to try out its Visual Quoting, click-to-add interface that allows users to add devices to floorplans and images right on their mobile device.
"There is quite a difference between D-Tools System Integrator and Cloud," adds Costa.
"D-Tools Cloud is designed to start quoting right away and is different than building and setting up a catalog traditionally needed for a more on-premises solution. If someone wanted to sign up for a free test run, they really will be able to be quoting within an hour or two. We found D-Tools Cloud very intuitive."
If you enjoyed this article and want to receive more valuable industry content like this, click here to sign up for our digital newsletters!